A HEALTHY MEAL PLAN, APPETIZERS, MY CHILDREN'S FAVORITES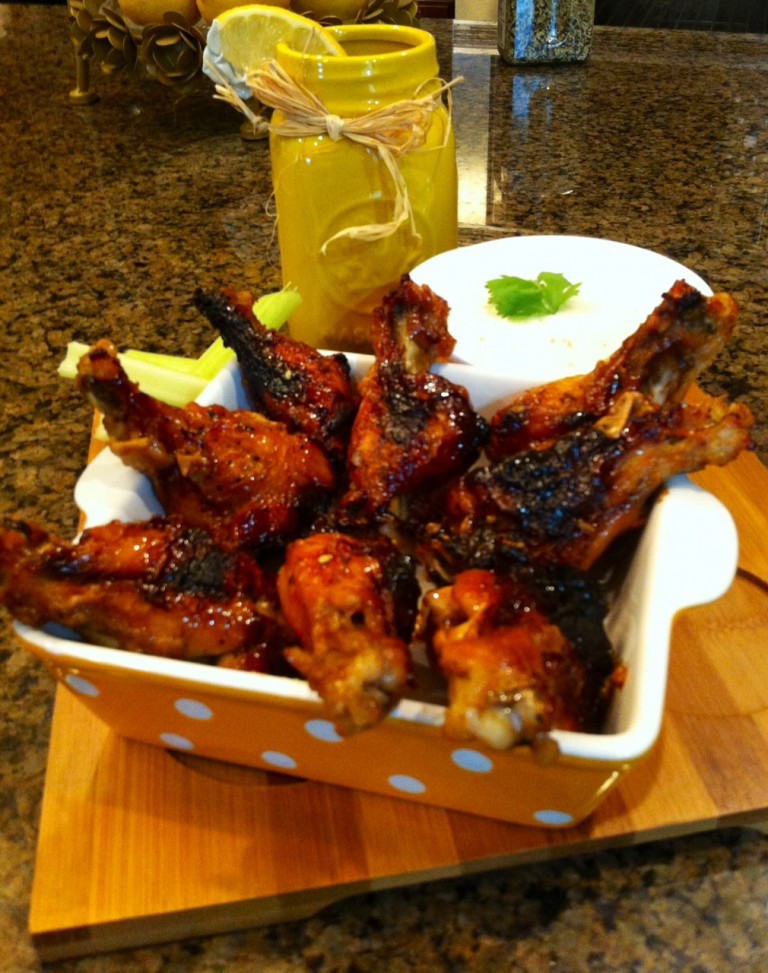 Sweet and a little fiery. Very crunchy, baked chicken drumetts. You won't miss the fried ones. Great appetizer for a crowd . My daughter's favorite.
Ingredients
3 Pound chicken drumetts
1 Cup honey
3 Tablespoon Ketchup
2 Tablespoon Worcestershire Sauce
1 Cup Orange juice
1/3 cup Rice Vinegar
1 Tablespoon Pomegranate Molasses
1 Tablespoon Olive oil
2 Garlic cloves, minced
1 Teaspoon fresh ginger, grated
1 Teaspoon Paprika
1 Teaspoon Cayenne Pepper
1 Teaspoon sea salt
1 Teaspoon freshly ground pepper
1 Tablespoon sweet ginger garlic seasoning
Make ahead
1. Preheat oven at 425 grade Fahrenheit .
2. Marinate drumetts in a sealed bag mixing 1/2 cup orange juice, olive oil, salt, pepper, cayenne pepper, paprika and minced garlic.
3. Place in refrigerator for at least 2 hours.
4. Place into the oven for 35 minutes until completely cooked and top is crispy.
Glaze
1. In a medium saucepan over medium heat, combine honey, ketchup, pomegranate molasses, Worcestershire sauce, rice vinegar and rest 1/2 cup of orange juice. Stir until smooth and simmer for 10 to 12 minutes.
2. Reduce heat and cook for another 3 to 5 minutes till sauce thickened.
3. Remove drumetts from oven and brush them with glaze. Sprinkle with sweet ginger garlic seasoning.
4. Place them back into the oven for another 5 to 6 minutes.
5. Ready to serve. Brush them again before serving so they will be shiny and more tasty.
"Buen Apetito"