Browsing Category

A HEALTHY MEAL PLAN

A HEALTHY MEAL PLAN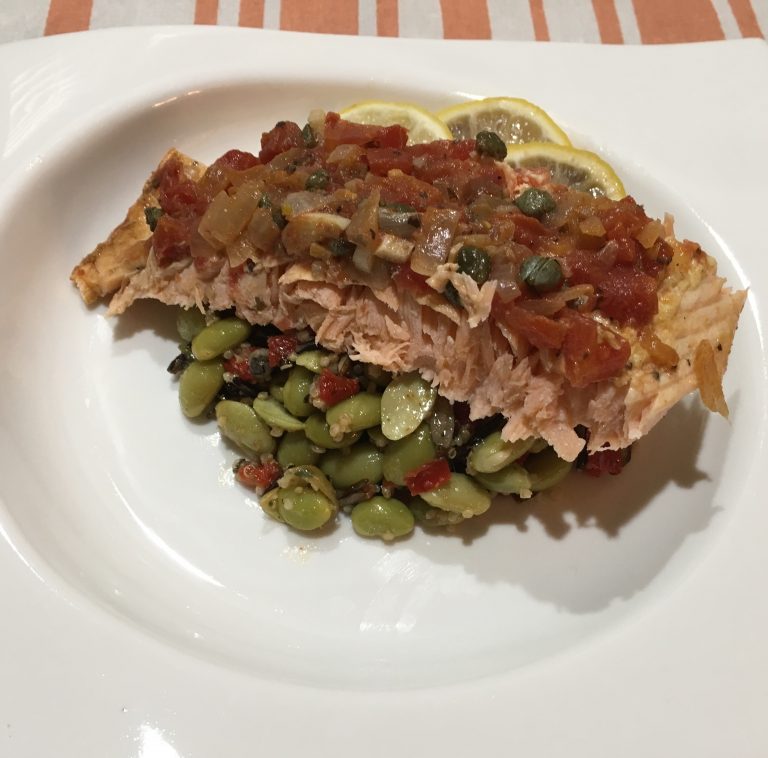 Ingredients
3-4 Pounds Atlantic Salmon fillet whole
1 large onion, chopped
3 garlic cloves, minced
1- 5 ounces can diced petite tomatoes
3 Tablespoon extra virgin olive oil, one tbsp. for pan
1 teaspoon dried basil
1/2 teaspoon paprika
Salt and Pepper TT
Caesar Dressing (see my recipe Rustic Caesar Salad)
Preparation
Preheat your oven to 400 grades Fahrenheit
Place Salmon fillet whole over a baking pan lined with foil paper and drizzle with olive oil.
Sprinkle pepper over salmon. Bake for about 15  minutes, should be a little rare as it will continue on cooking later with Caesar dressing on top. Remove from oven. Set aside. Lower temperature to 350 grades Fahrenheit.
Sauce Preparation
Heat olive oil in a large skillet  on medium-high heat. Add onions and garlic. Season with salt, pepper, paprika and dried basil.
Stirring for about 5 minutes till onions are slightly tender. Add diced tomatoes. Cook and simmer for 10 minutes.3. Incorporate drain capers into the sauce. Stir well and cook for another 2 minutes. Set sauce aside.4. Take the Caesar dressing and spoon over the salmon whole. 5. Place salmon again into the pre-heated 350 grades Fahrenheit oven and bake for another 10 minutes or until salmon is fork flaky.
6. Sprinkle the capers, tomato and onion sauce over top of the flaky salmon fish.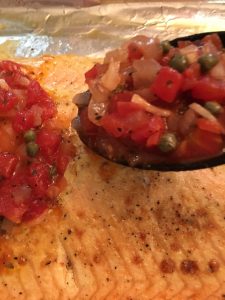 7. Serve over a healthy Edamame couscous salad seasoned with just lemon-olive oil vinaigrette. Enjoy!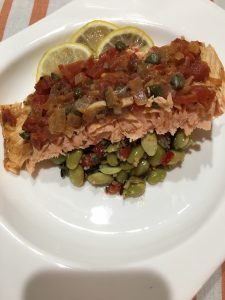 A HEALTHY MEAL PLAN, ASIAN DISHES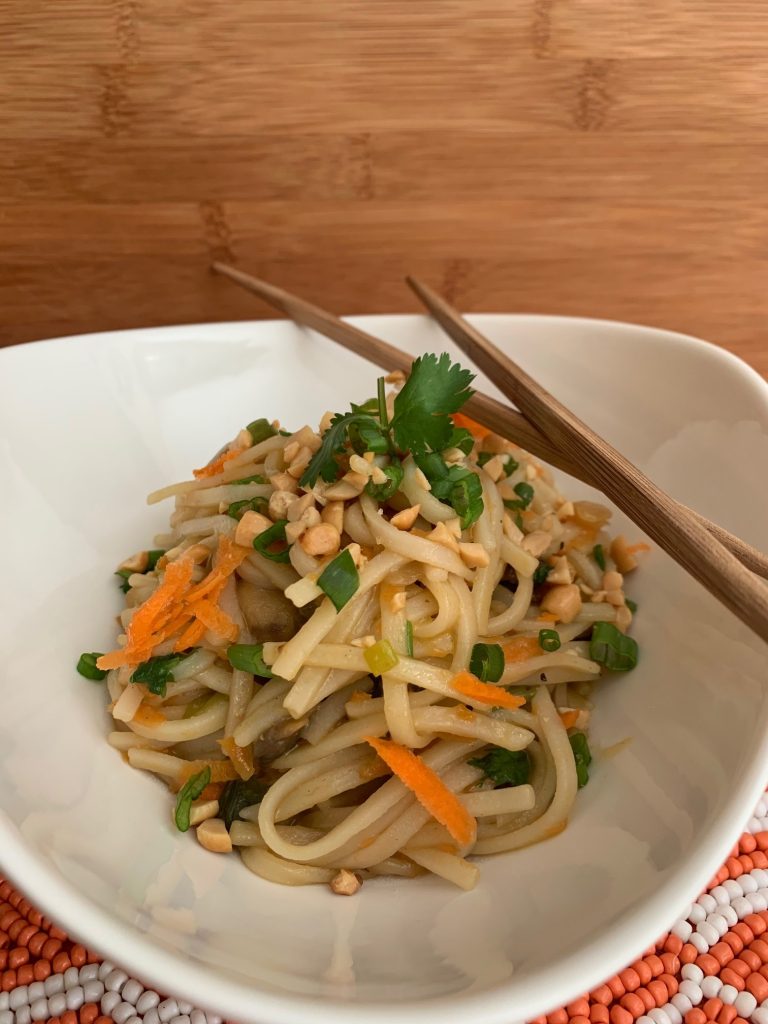 Ingredients
8 ounces Pad Thai noodles
4 cloves of garlic, minced
1 teaspoon fresh ginger, grated
1 cup white bottom or Cremini mushrooms, sliced
4 carrots, grated
1 onion, diced
1 fresh red chili, finely sliced
4 green onions, sliced
2 Tablespoon, salted chopped peanuts
2 Tablespoon lemon juice, fresh
1/4 cup of vegetable stock
2 teaspoon light soya sauce
2 Tablespoon rice vinegar
1 teaspoon brown sugar
1/2 teaspoon cayenne pepper
1 Tablespoon fish sauce
2 Tablespoon olive oil
Preparation
Bring a large pot with water to boil. Insert pad Thai noodles and cook for about 5 minutes or until soft. Drain and rinse. Set aside.
Heat at medium-high heat a wok or large skillet and add olive oil. Incorporate minced garlic, fresh red chili, and diced onions. Sate until tender.
Add shredded carrots and mushrooms. Cook for about 5 to 6 minutes or until mushrooms are soft.
Mix together sauce in a bowl using vegetable stock, brown sugar, fish sauce, rice vinegar, lemon juice, cayenne pepper and soya sauce.
Incorporate sauce over veggies in wok. Simmer for about 2 minutes. Add sliced green onions.
6. Fold in Pad Thai noodles.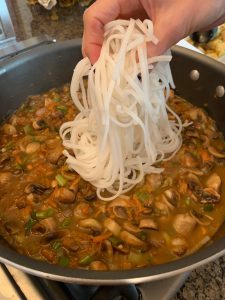 7. Lift and turn noodles until well combined into sauce. sprinkle with some more chopped green onions.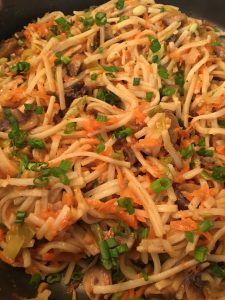 8. Serve and top with some chopped peanuts. Enjoy!
Note: Simply follow this same recipe and add shrimp or chicken.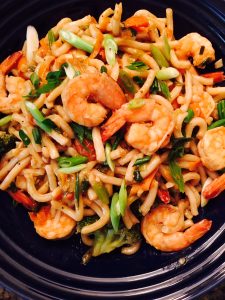 A HEALTHY MEAL PLAN, MEDITERANIAN DISHES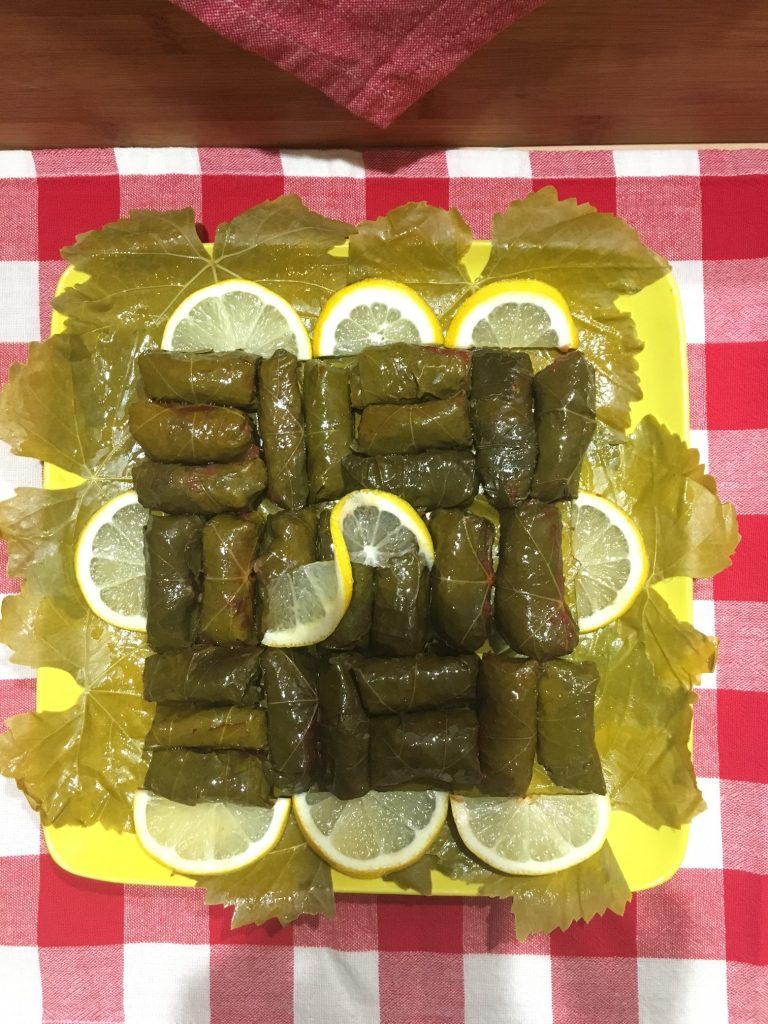 Ingredients
1/2 pound ground beef
1 cup short grain rice
2 tomatoes, small diced
4 potatoes, peeled and thickly sliced
2 Tablespoon Olive Oil
1-2 Tablespoon tomato paste
1/2 teaspoon salt
1/3 teaspoon cinnamon, ground
1/4 teaspoon nutmeg, fresh grated
1 teaspoon All Spice
1 jar (60-70)grape leaves in brine, or fresh leaves
1/4 cup fresh lemon juice
Preparation:
Heat a large skillet with olive oil and add ground meat. Seasoned with salt, pepper, cinnamon, nutmeg and all spice. Cook until slightly browned. Add tomatoes and cook for 3 to 4 minutes or until tomatoes become tender.
Incorporate rice and combined well. Cook for about 2 minutes. Set aside.
Rinse leaves from brine.
Assembling and stuffing: Lay a grape leaf on a cutting board and scoop about a teaspoon of the rice-meat filling on the center.4.  Fold in the sides.5. Roll tightly so stuffing doesn't go out while cooking.6. Roll completely.7. Lay the bottom of a large pan with the sliced potatoes. Neatly arrange the rolled stuffed grape leaves over sliced potatoes. 8. Start arranging your second row of grape leaves on top.9. Add tomato paste mixed with 1-2 cups of water and lemon juice.When it start simmering, lower the heat to low, and place a round heat-proof plate on top of grape leaves so the grape leaves won't move while simmering to cook. Cover the pan with lid.10.  Cook in low heat for about 45 to 60 minutes or until rice is completely cooked but not mushy. Remove from heat and let it cool for about 30 minutes before serving. Transfer grape leaves to a platter. Enjoy!
A HEALTHY MEAL PLAN, DESSERTS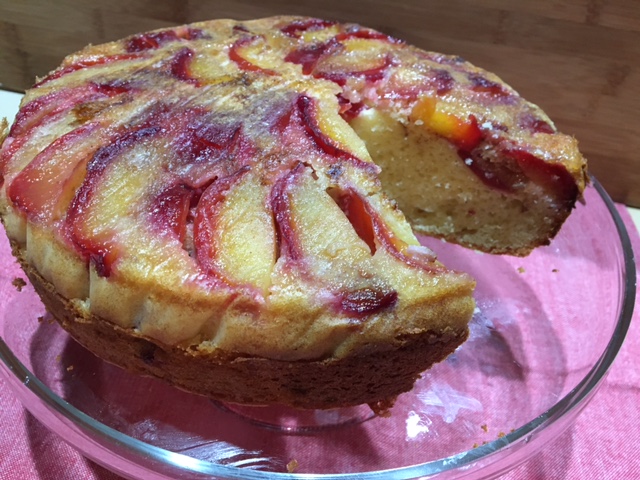 Ingredients
2 cups all-purpose flour
1 cup granulated sugar
2 Tablespoon light brown sugar
3 large eggs, room temperature
1 cup olive oil
1 teaspoon pure vanilla extract
6 large fresh plums
1 Tablespoon cinnamon, ground
1 teaspoon apple pie spiced, ground
1 teaspoon baking powder
1/4 teaspoon salt
Preparation
Preheat oven to 350 degrees Fahrenheit. Grease  the bottom and sides of a 9 inch spring-form cake pan using baking spray. Cut and place a parchment paper disk on the bottom of the spring-form pan and spray top of the parchment paper disk.
Slice the plums and place around the top of the cake pan and in the center over parchment paper. Sprinkle plums with light brown sugar.
Using a hand whisker or and electric mixer, cream 1 cup of granulated sugar with olive oil. Add eggs, one at a time. Add vanilla.
4. Sift together flour, baking powder, apple pie spiced, cinnamon, and salt. Slowly add mixture over wet mixed ingredients above. Mix till creamy consistency.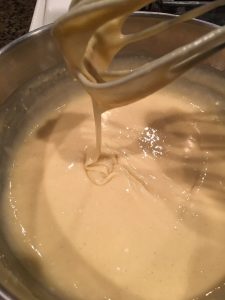 5. Spread the batter over fresh plums.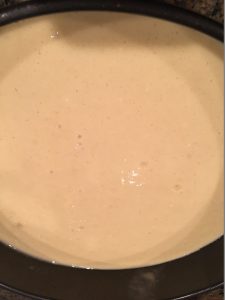 6. Bake for about 55 to 60 minutes or until a toothpick inserted into the center comes out clean.
7. Cool in pan for about 15 to 20 minutes.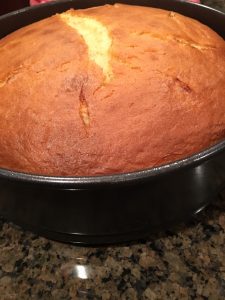 8. Run a knife around the cake. Open spring-form pan. Invert into a cake platter. Let it cool for another 10 to 15 minutes.Enjoy!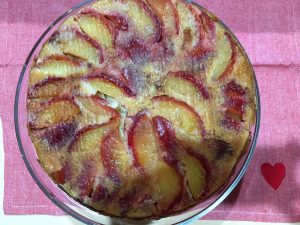 A HEALTHY MEAL PLAN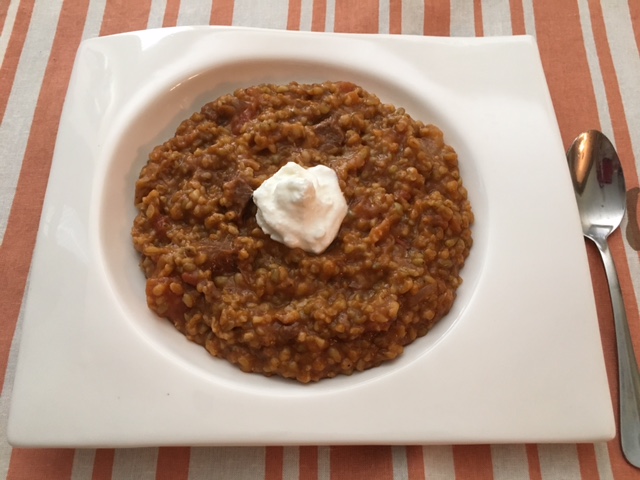 Although, Freekeh is not gluten-free, is slightly easier to digest because of its prebiotic properties. Is notable that has more fiber and protein than brown rice and less calories than quinoa. Enjoy this nutritious grain!
Ingredients
2 cups Roasted Green Wheat (coarse)
1 pound beef stew, cubes
1 large onion, sliced
5 Roma tomatoes, large diced
3 Tablespoon Olive Oil
2 Tablespoon tomato paste
1 teaspoon cinnamon, ground
1 teaspoon salt
1 teaspoon allspice
1/2 teaspoon black pepper
5 cups of beef broth
Preparation
Using a large tall cooking pot heat olive oil at medium-high heat and add beef cubes. Sate for 10-15 minutes or until beef is cooked . Add sliced onions and cook till slightly tender.2. Add fresh diced tomatoes.3. Add tomato paste.4. Let it cook for about 4-5 minutes. Add Freekeh(coarse green wheat). 5. Stir all ingredients well.6. Seasoned with salt, pepper, cinnamon and all spice. Add 5 cups of beef broth. Stir well and when it starts simmering, lower the heat and cover the pot.5. Cook covered for about 40-45 minutes until homogeneous and thickened. Freekeh will become creamy and ready to serve with a dull of plain yogurt. Enjoy!
A HEALTHY MEAL PLAN, WARM TO THE HEART STEWS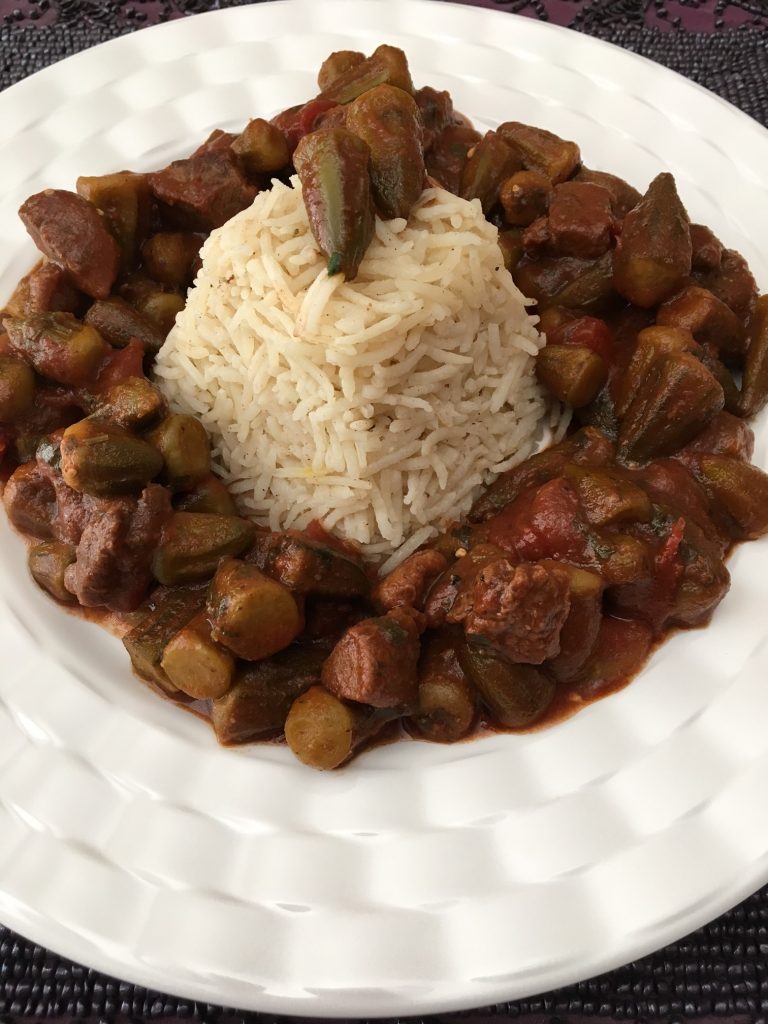 Ingredients
1 pound baby Okra
1 pound filet mignon, cubes
1 12 ounces can diced tomatoes
8 ounces tomato sauce
2 Tablespoon tomato paste
4 cloves of garlic, sliced
4 Tablespoon olive oil
1/4 cup fresh cilantro, chopped
1 teaspoon coriander, dried
2 Tablespoon pomegranate molasses
3 cups of water
2 teaspoon salt
1 teaspoon cinnamon, ground
1/2 teaspoon nutmeg, freshly ground
1 teaspoon freshly ground black pepper
1 Bay Leaf
Preparation
Use a large-heavy pan over medium-high heat. Heat olive oil and add filet mignon beef cubes.2. Cook meat till tender for about 8-10 minutes. Another kind of meat can be used, but it will take much longer to become tender and will need to cook separately . Add sliced garlic. Stir and cook for another 5 minutes.3. Incorporate baby Okra. When stew okra can get "slimy", so I rather bring it fresh and freeze it and cook it while it is still frozen. Add salt, black pepper, ground coriander, ground cinnamon, ground  nutmeg, and bay leaf. Stirring occasionally until okra is slightly tender.4. Add diced tomatoes. Stir and cook for another 5-10 minutes.5. Add tomato sauce, tomato paste, pomegranate molasses with three cups of water.6. Incorporate and mix well all ingredients. Cover pan, lower heat and let it simmer for about 15-20 minutes until sauce thickens. Add cilantro. Stir well.7. Serve Okra Stew next to rice. Enjoy!
A HEALTHY MEAL PLAN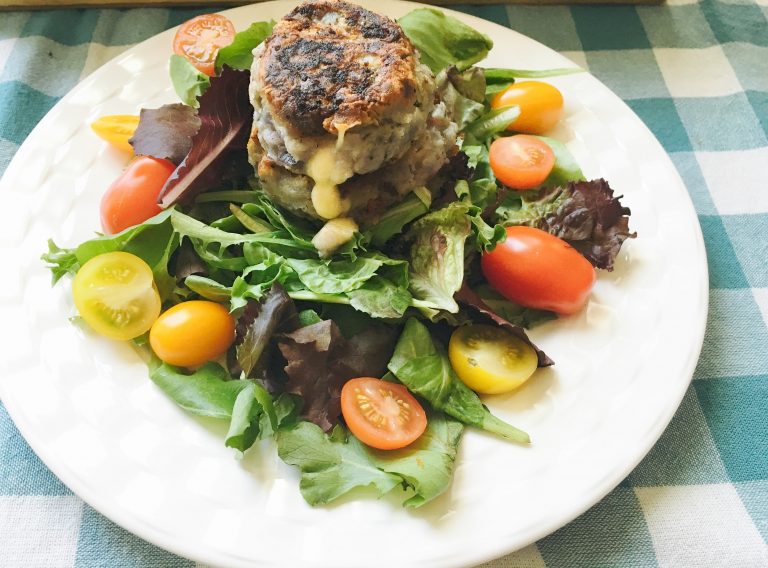 As a Recipe Developer, I can say that I loved the end result of this dish. Comforting my happy zone with best used two main ingredients: Cheese 🙂 , and Potatoes! Besides,… these cute purple potatoes are very special. Excellent source of Potassium, loaded with Vitamin C, B6, Fat and Cholesterol FREE. Hope you like them!
Ingredients
5 purple potatoes boiled, mushed and unpeeled
1 cup flour
1 egg, beaten
10 cubes of Gouda cheese
2 Tablespoon fresh rosemary, chopped
4 cloves garlic, minced
3 Tablespoon grape seed oil
1 Tablespoon butter
1 teaspoon salt
1 teaspoon freshly ground black pepper
1/2 cup Pecorino Romano, grated
Preparation
Boil purple potatoes starting with cold water in a medium size pot at medium-high heat. 2. Cook potatoes until fork tender, for about 15-20 minutes.3. Melt butter and grape seed oil in a large skillet. Add grated cheese, garlic and fresh chopped rosemary leaves. Cook for about 3-4 minutes.4. Add garlic butter over mashed purple potatoes. Seasoned with salt and pepper. Combine well.5. Scoop up 1/3 cup of mashed potato mixture into your hands, fill with a gouda cheese cube and shape into balls.6. Roll each ball into beaten egg.7. Roll into flour and flattened into patties. 8.Set aside. Chill for about 1 hour in the fridge.9. Fry each patty in the same skillet about 3-4 minutes on each side until golden brown, add grape seeds oil if you need to. 10. Sprinkle some salt over the top. Serve over mixed green salad. Enjoy!Pattie of Two, Yum!
A HEALTHY MEAL PLAN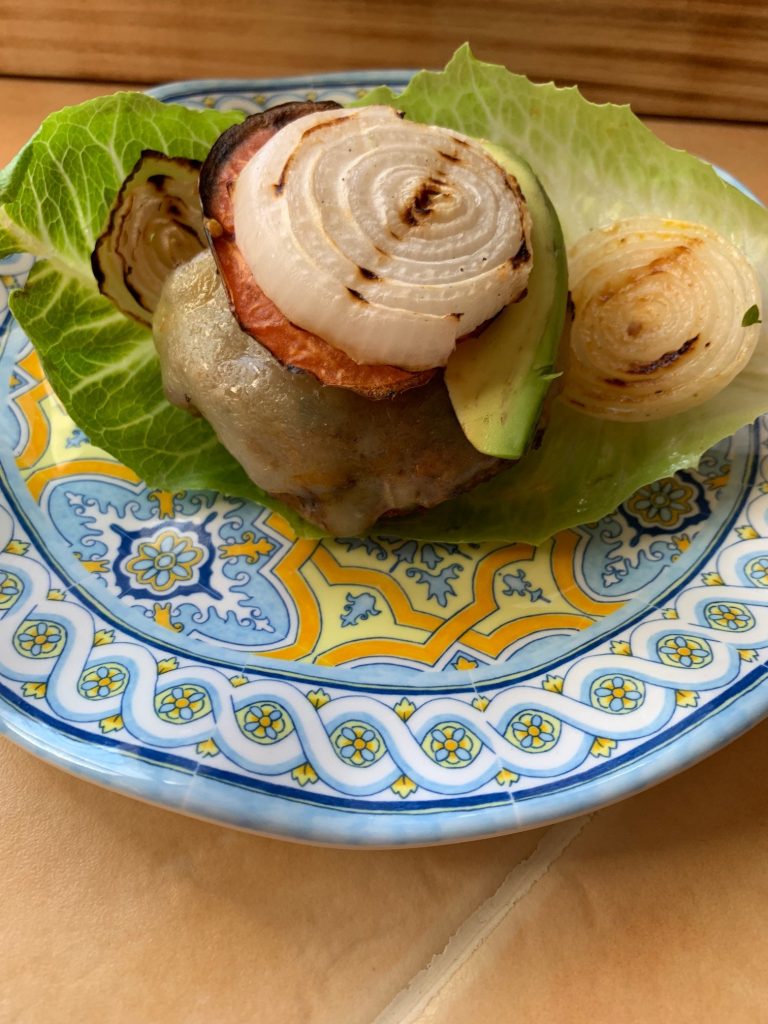 Ingredients
Burger:
1 pound ground chuck meat
1 teaspoon garlic powder
1 teaspoon onion powder
1 teaspoon salt
1/2 teaspoon freshly ground black pepper
3 Tablespoon Worcestershire sauce
1 Tablespoon balsamic glaze(see my recipe)
Preparation
In a bowl, combine meat with all seasonings. Add Worcestershire sauce and balsamic glaze. Form the patties and set aside.
Using a skillet or BBQ heated at medium-high heat. Cook patties for about 3 minutes on each side. Place a slice of Havarti, Cheddar or any cheese of your choice. Cook covered until cheese has melted. Do not overcook burgers as they will become dry from the inside. Spread your favorite sauce over. I did not use any.
Top burgers with grilled tomatoes, grilled onions, and fresh avocado slices.
Serve over a bed of lettuce leaf. Juicy and delicious protein burger. Enjoy!
A HEALTHY MEAL PLAN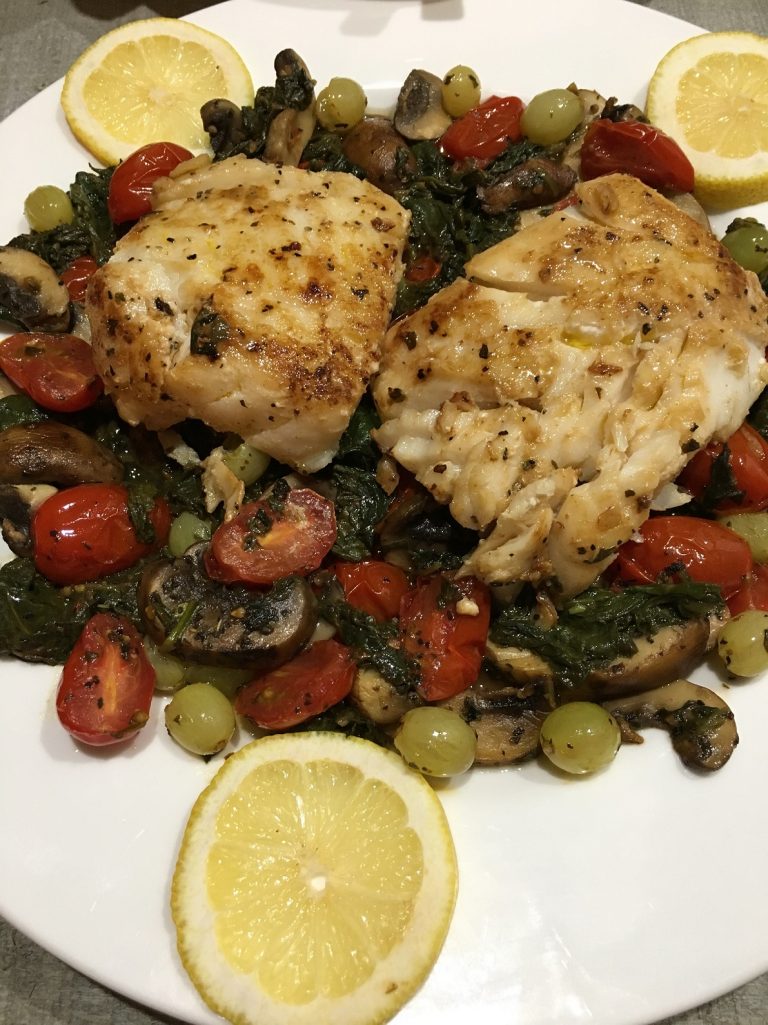 Ingredients
2 pounds  fresh fillets cod
3 garlic cloves, minced
2 cups mushrooms, sliced
2 cups cherry tomatoes, halves
15 white grapes
1/4 cup dry white wine
2 Tablespoon Olive Oil + 2 extra Tablespoon
1 teaspoon oregano, dried
1 teaspoon lemon zest
3 cups of spinach, frozen or fresh
1/2 teaspoon, crushed red pepper
1/2 teaspoon kosher salt
1/4 teaspoon fresh ground black pepper
Preparation
Heat olive oil in a large skillet over medium heat. Season fish with salt and pepper on both sides.
Place cod fillet to sauté in pan for 2-3 minutes on each side. Remove from pan and set aside.
Add the other 2 Tablespoon of olive oil to a new clean skillet. Sauté garlic, mushrooms at medium-heat till mushrooms are soft and tender. Add cherry tomatoes, zest of lemon and spinach. Add salt, pepper, crushed red pepper and dried oregano. Stir all ingredients, add white grapes, and dry white wine. Continue to cook for about 5-8 minutes.
Transfer cod filet fish over the sauce. Lower heat. Simmer for 2-3 minutes for fish to complete cooking and absorbed sauce flavors.
Serve with a squeeze of a lemon next to a light salad or rice. Enjoy!