Browsing Category

APPETIZERS

APPETIZERS, MEDITERANIAN DISHES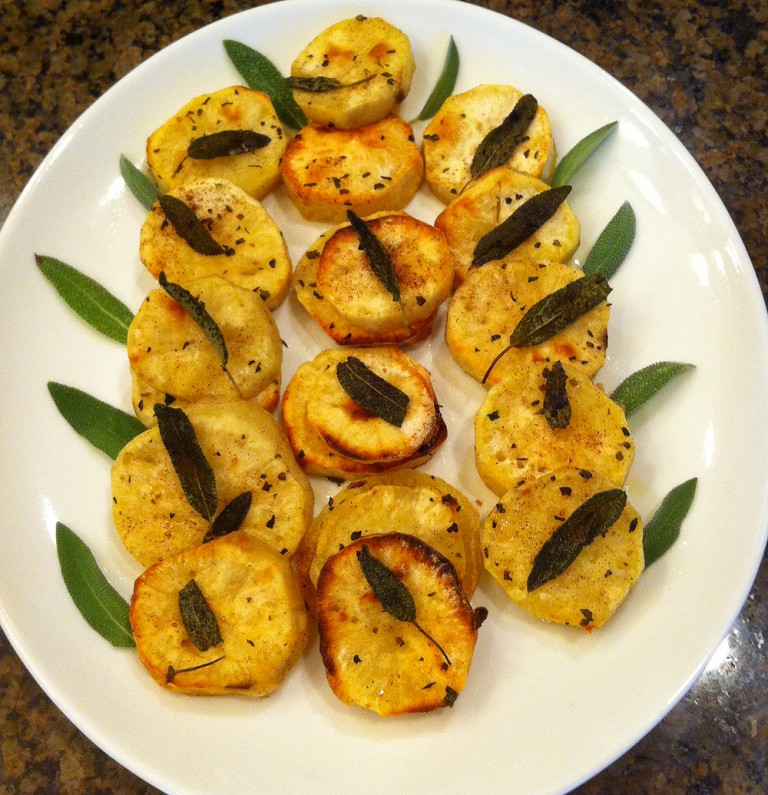 Anita's Roasted Sweet Potatoes with Sage
Good source of vitamins B6 and C. They are sweet to your pallate. Sweet potatoes help keep your skin youthful looking and "Sweet"! Enjoy as a side dish or as an appetizer.
Ingredients:
2 Tablespoon extra virgen olive oil
1 Teaspoon ground cinnamon
5 Medium sized peeled sweet potatoes
10 whole Sage leaves
1/2 Teaspoon salt
1/2 Teaspoon black pepper
Preparation:
1. Cut sweet potatoes into rounds.
2. Combine olive oil, salt, pepper and cinnamon. Brush both sides of the sweet potatoes with the mixture.   Places whole sage leaves over top.
3. Place in oven in the middle rack and roast at 400°F for 15-20 minutes until they are golden brown and crispy all around.
4. Serve warm and decorate with remaining sage leaves.
"Buen Apetito!"
A HEALTHY MEAL PLAN, APPETIZERS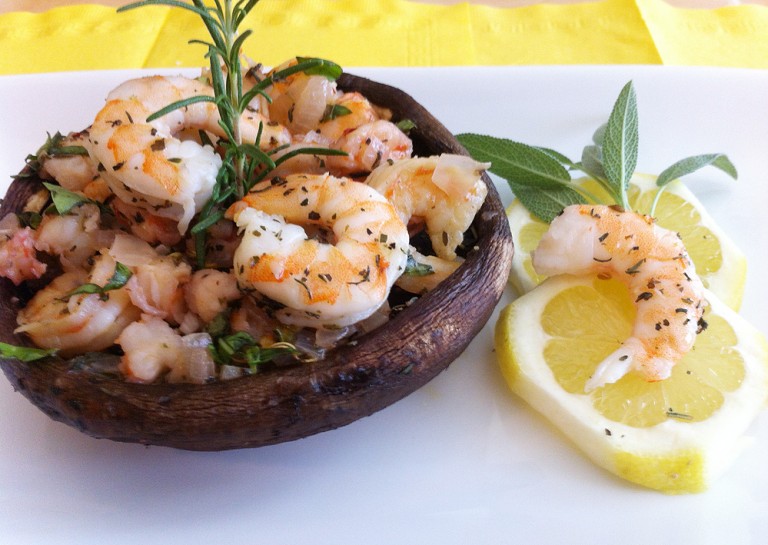 Portobello Mushrooms Stuffed with Shrimp
A devine dish made for beef lovers, without the guilt. The portobello mushrooms melt in your mouth just like the best cut of filet mignon. Great as a starter or for a nice and light lunch.
Ingredients:
5 Large portobello mushrooms
8-10 Ounce cooked shrimp
1/2 Cup chopped shallots
1/4 Cup olive oil
1/3 Cup red wine
2 Cloves garlic, chopped
1/3 Cup Fresh Rosemary, chopped
1/4 Cup fresh basil, chopped
1/4 Teaspoon Herb De Provence
1 Pinch crushed red pepper
1 squeeze of  lemon juice
Salt and pepper
Preparation:
1. Preheat oven to 400°F.
2. Brush mushrooms with olive oil infused with Herbes De Provence.
3. Arrange mushrooms on baking tray stem side down.
4. Roast mushrooms for 5-7 minutes until tender, but still firm.
Filling:
1. In a large skillet heat olive oil over medium-high heat.
2. Saute garlic and shallots until soft.
3. Add cooked shrimp, crushed red pepper, rosemary salt and pepper (to taste), red wine and simmer for 2 minutes.
4. Fill mushroom caps with shrimp mixture.
Serve garnished with chopped basil and a whole shrimp. Drizzle lemon juice over top.
"Buen Apetito"