Browsing Category

RECIPES

ENTREES, MY CHILDREN'S FAVORITES, RECIPES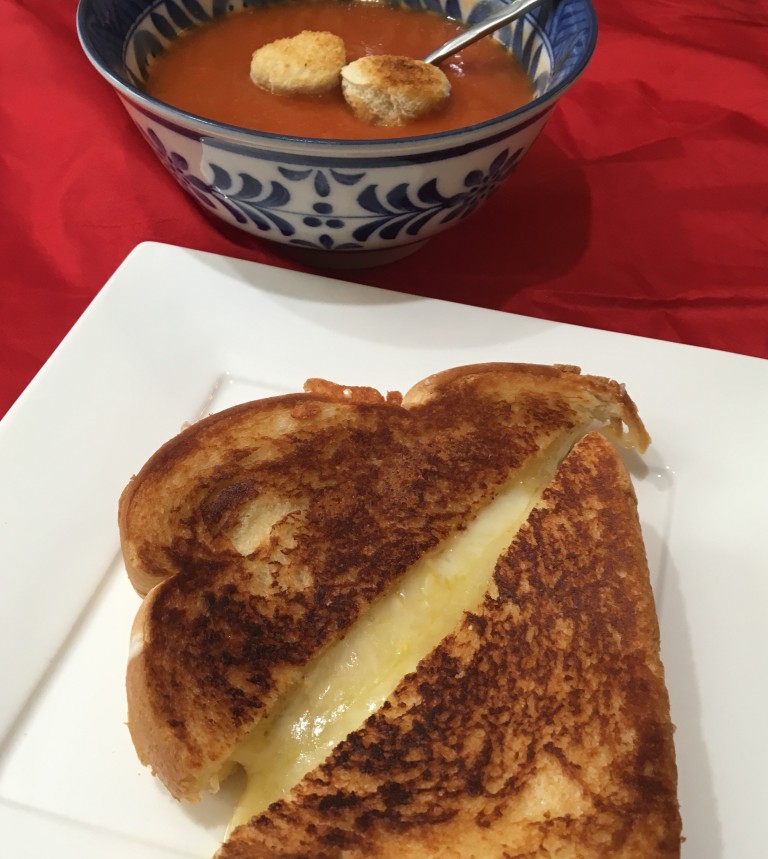 Ingredients
1 teaspoon butter
1 teaspoon Mayonnaise
1 teaspoon yellow mustard
2 bread slices
2 to 3 ounces grated Havarti Cheese
1 ounce grated mozzarella cheese
Preparation
1. Heat a heavy pan or a cast iron pan over medium-low heat
2. Spread both outside bread slices with a thin layer of butter and top a thin layer of mayonnaise.
3. Place bread butter-mayonnaise side down over heated pan. Spread sandwich bread tops with mayonnaise and mustard.
4. Add cheeses. Place other two slices of bread on top. When started to melt turn the sandwich and press gently until golden brown and cheese is fully melted. Do not keep turning.  Enjoy next to our yummy Tomato Soup.
APPETIZERS, RECIPES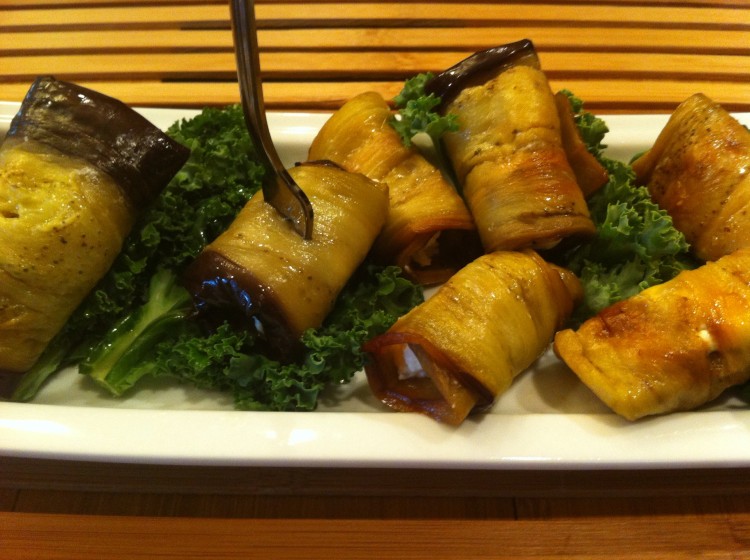 Grilled eggplant, light and healthy dish. Super easy to make. As an appetizer or a side dish …filled with delicious, creamy goat cheese with fresh herbs aromatic flavors.
Ingredients
4 medium Japanese eggplants, cut in slices
1 teaspoon salt
1/2 teaspoon pepper
4 Tablespoon extra virgin olive oil
3 Tablespoon parsley, minced
1 teaspoon basil, dried
6 ounces soft goat cheese
2 ounces cream cheese, room temperature
Preparation
1. Oil a large baking sheet. Preheat oven at 400 grades Fahrenheit.
2. Cut eggplants lengthwise and lay over tray. Drizzle with extra virgin olive oil. Sprinkle with salt and pepper.
3. Place eggplants in oven and roast them for about 20 minutes until golden brown.
4. Meanwhile, mix goat cheese with parsley, dried basil and cream cheese using a fork. Set aside.
5. Remove eggplants from oven. Let them cool for 10 minutes.
6. Place 1 Tablespoon of creamy filling at the end of each eggplant slice and roll up.
7. Lay them side down in a plate. Serve warm or at room temperature. Enjoy!
A HEALTHY MEAL PLAN, ENTREES, RECIPES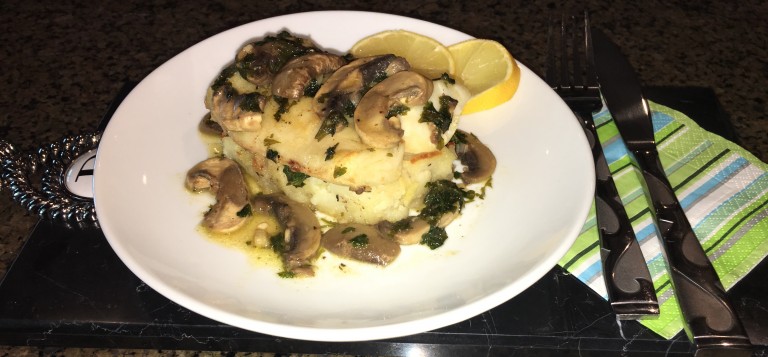 A staple for a light, healthy and delicious dinner with a clean tangy lemony flavor.
Ingredients
4 cods fillets (6 to 8 ounces)
4 Tablespoons lemon juice
2 Tablespoons butter, melted
1 Tablespoon olive oil, extra virgin
1 lemon zest
1 teaspoon ground thyme
1 teaspoon salt
1/2 teaspoon pepper
1 cup white mushroom, sliced
3 Tablespoons parsley, minced
1 garlic clove, mince
Preparation
1. Preheat oven to 400 degrees Fahrenheit. Place cods fillets in a baking dish. Massage your fish fillets with 1/2 Tablespoon of extra virgin olive oil. Add salt, pepper, and ground thyme. Bake for about 20 to 25 minutes till fish is tender and flaky.
2. Meanwhile, sate in a medium size pan over medium heat, the clove of garlic in the rest of 1/2 Tablespoon of olive oil and butter. Add sliced mushrooms and cook till tender.
3. Add minced parsley. Drizzle lemon juice and add lemon zest. Mix all.
4. Remove fish from oven and drizzle over with your delicious lemony, mushroom sauce. Serve fish over mashed potatoes. Enjoy!