August, 2016
A HEALTHY MEAL PLAN, MEDITERANIAN DISHES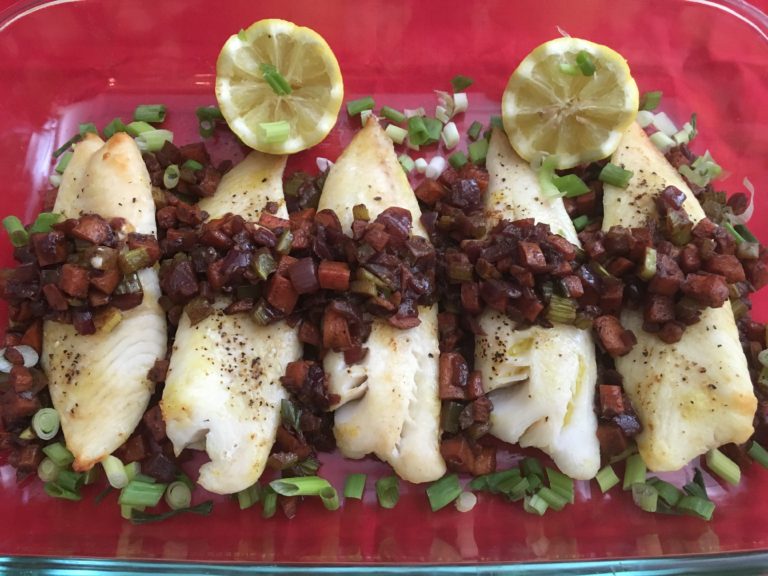 Mild fish but filled with fresh and delicious flavors. Enjoy!
Ingredients
5 Tilapia fillets
3 fresh carrots, small diced
3 stalks celery, small diced
1 red onion, small chopped
3 cloves garlic, small sliced
2 stalks green onions, for garnish
1/2 cup lemon juice
1 teaspoon cumin
1 teaspoon coriander
1 teaspoon garlic powder
1/2 teaspoon cayenne pepper
2 Tablespoon of extra virgin olive oil
1/2 cup red cherry wine
1/2 teaspoon salt
1/3 teaspoon freshly ground black pepper
Preparation
Preheat oven to 400 degrees Fahrenheit.
Arrange tilapia fillets over a baking sheet. Season fillets with salt and pepper. Drizzle with 1 Tablespoon of extra virgin olive oil. Bake for about 20 minutes till fish is flaky and fork tender.
Meanwhile, place celery, carrots and red onions in a pan. Sate in olive oil for about 15 minutes until vegetables are tender. Add garlic, salt, pepper, cumin, garlic powder, ground coriander, cayenne pepper. Mix all vegetables.
Add cherry wine and let it simmer for 2 to 3 minutes until vegetables are tender and wine is absorbed.
Remove tilapia fillets from oven. Pour lemon juice over. Sprinkle with fresh green onions.
Scoop vegetable sauce on top of each fillet. Let it rest for about 3 minutes. Serve warm or at room temperature. You can serve it next to rice, salad or over roasted broccoli . Enjoy!
MEDITERANIAN DISHES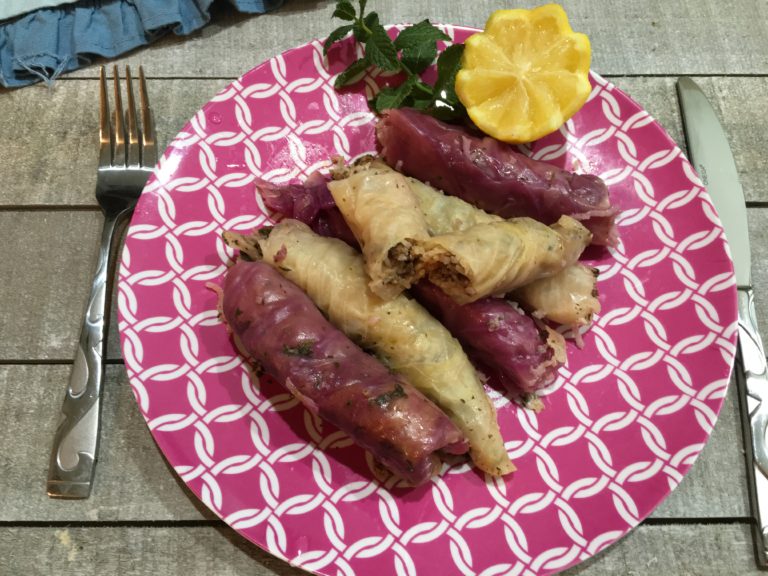 Stuffed Purple or White Cabbage! Yes, you can also fill these beautiful colorful purple leaves that stimulate collagen, rich in vitamin C and with excellent immune-boosting properties over the white cabbage. Try it for next time!
Ingredients
12-15 leaves of cabbage (purple and white)
1 1/2 cup uncooked rice
1 pound ground beef
4 cloves garlic,minced
1 Tablespoon dried mint
1 Tablespoon tomato paste
1/2 cup lemon juice
2 to 3 cups of water
1 teaspoon salt
1 teaspoon black ground pepper
1/2 teaspoon nutmeg
1/2 teaspoon cinnamon, ground
Preparation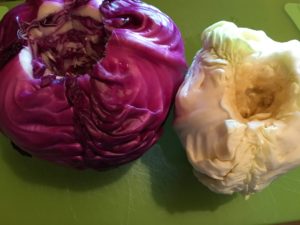 1. Fill a large pot with salted water and bring to boil.
2. Clean out layers of cabbage and cut core out, almost to the bottom. (as shown in picture)
3. Place cabbage into boiling water and cook until fork tender.
4. Remove from water into a strainer. Separate leaves. Set aside.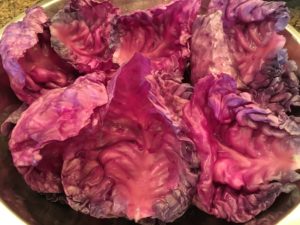 5. Cut each hard center of leaves in a triangle form. Do not discard these triangles. Place them on the bottom of cooking cabbage pot.
6. Sate ground beef in olive oil for 2 to 3 minutes. Add salt, nutmeg, pepper, and cinnamon. Add minced garlic.
7. Incorporate uncooked rice and tomato paste. Mix all ingredients until well combined. Set aside.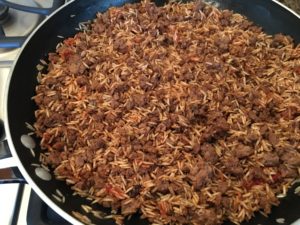 8. Lay cabbage leaf over a cutting board and place about 1 to 2 ounces of the rice-beef mixture into it and roll. Squeeze the rolled cabbage for any excess liquid.
9. Start placing filled cabbage rolls from the outer edge in the pot creating a circle all around.
10. Tuck all filled cabbage leaves till top of the pot.
11. Turn stove on medium-high heat and cook for about 10 to 15 minutes uncovered.
12. Place on top of cabbage rolls, an oven proof plate covering stuffed cabbage leaves. Incorporate lemon juice and dried mint mixed together. Pour water to cover bottom part of the plate.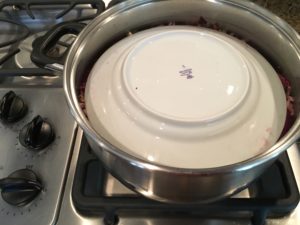 13. Bring to a boil, and lower heat. Cover pot with the lid.
14. Simmer for about 45 minutes to an hour until juices are gone and stuffed cabbages are tender.
15. Let it rest for about 15 to 20 minutes before serving.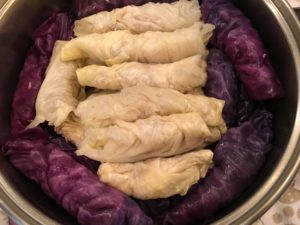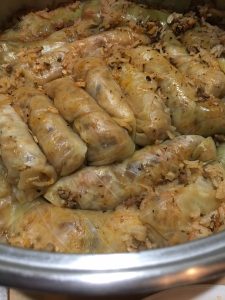 MEDITERANIAN DISHES, ORGANIC PIZZAS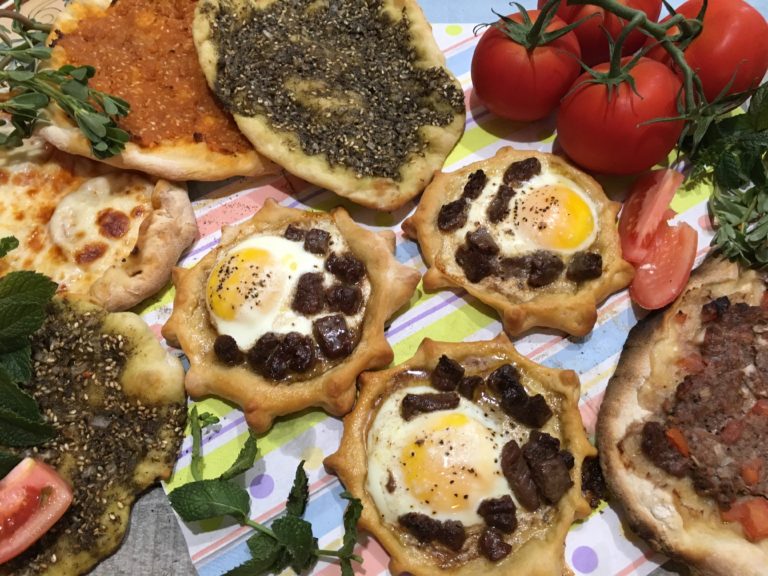 A variety of Lebanese Pizzas called (Man'oushe). Delicious thin, crispy crust, grilled "not baked" flat bread using our homemade "organic yeast"(see recipe), topped with Kishk (dried yogurt and fine bulgur), Zaa'tar (dried thyme and spices), Meat, Haloumi cheese and Egg (Awarma) my favorite.
Best breakfast, appetizer, lunch… you name it.
Pizzas with Zaa'tar, Kishk, and meat (Recipes are posted).
Egg pizza recipe will be posted soon!