May, 2017
ORGANIC PIZZAS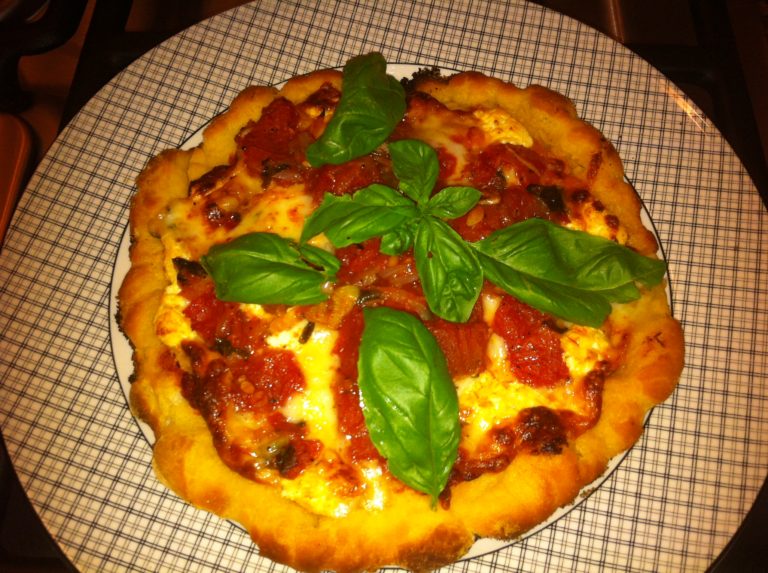 Try making this Pizza on the grill instead of the oven. It turn out more smoky because of the high heat with a delicious crispy but chewy crust.
Ingredients for the Pizza Crust and how to make it (find recipe in my site under Pizza Dough Crust)
For the Sauce:
1 (15 ounces) can diced tomatoes
1 teaspoon pomegranate molasses
3 cloves of garlic, minced
3 Tablespoon Extra Virgin Olive Oil
1/2 teaspoon salt
1/8 freshly ground black pepper
1/4 teaspoon sugar
1/2 teaspoon dried basil
8 ounces mozzarella cheese, sliced
Garnish with fresh basil leaves
Preparing the Sauce: (2 pizzas 10-inch piece)
Pulse 5 to 6 times in the blender or food processor the garlic and diced tomatoes with juices until chopped coarsely. Add olive oil, salt, black pepper, sugar and pomegranate molasses. Pure until sauce has your desired consistency and spread over 2 pizzas. Top with mozzarella cheese slices and place pizza on the grill. Remove from grill. Let it cool for 2 to 3 minutes. Garnish with fresh basil leaves. Enjoy!
ENTREES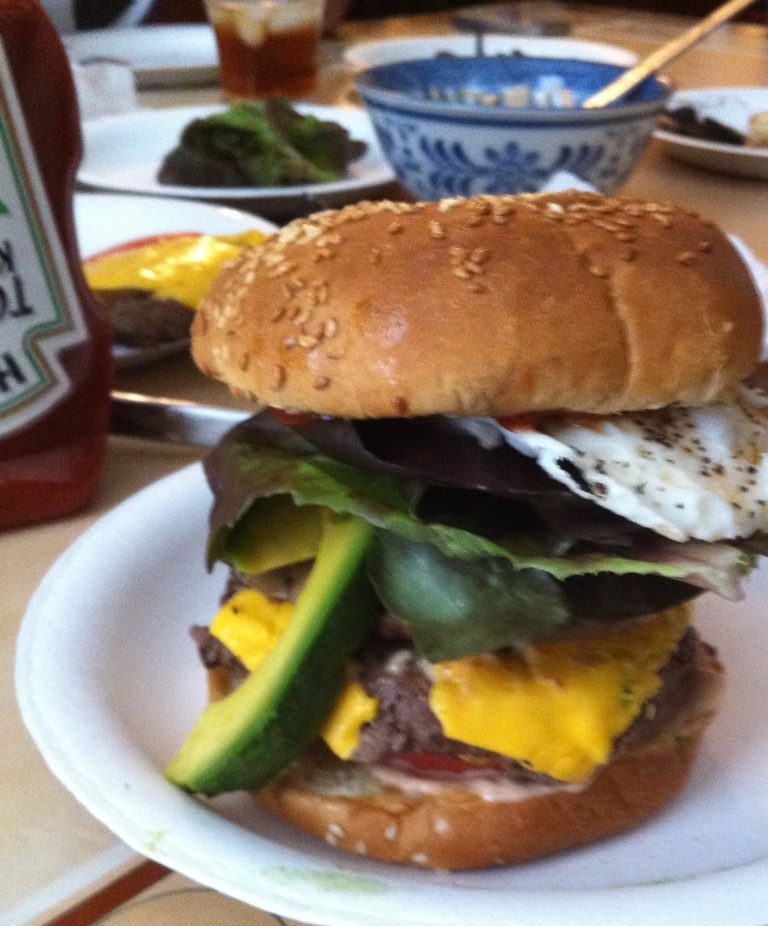 Ingredients
Sauce:
1/2 cup mayonnaise
1 teaspoon yellow mustard
1/2 teaspoon stone ground mustard
1 teaspoon ketchup
1 teaspoon cucumber pickle juice
Cheeseburger:
1 1/2 pounds (85% lean) ground beef
1 teaspoon salt
1/2 teaspoon black pepper
2 Tablespoon onions, grated
1/2 teaspoon dried parsley
1 garlic clove, grated
1 Tablespoon steak sauce (of your choice)
8 slices of sharp yellow Cheddar Cheese or American cheese
8 sesame seeds large buns
8 fried eggs in 2 Tablespoons of butter seasoned with salt & pepper
1 teaspoon vegetable oil
Toppings:
Fresh Spinach leaves
Sliced Avocados
Sliced tomatoes
Preparation
Mix lightly ground beef, grated onion, dried parsley, steak sauce, salt, pepper, and grated garlic.
Heat grill to medium-high.
Grill buns, cut sides down. Remove from grill. Cover with foil and set aside.
Shape mixed ground beef into 8 patties.
Brush both side of beef patties with vegetable oil. Grill them covered about 4 minutes per side for medium.
Meanwhile fried eggs one at a time over butter on one side of the grill or over stove top until yolks thicken slightly and egg edges are crispy. Remove and set aside.
Top burgers with cheese, cover grill for cheese to be melted for about 1 to 2 minutes.
Spread sauce onto each bun half. Place cheese burgers over bottom bun.
Add  avocados, tomatoes, fresh spinach leaves. Top with a fried egg. Cover with top bun half. Enjoy a Happy Memorial Day with a super juicy and delicious Burger!
MEDITERANIAN DISHES, ORGANIC PIZZAS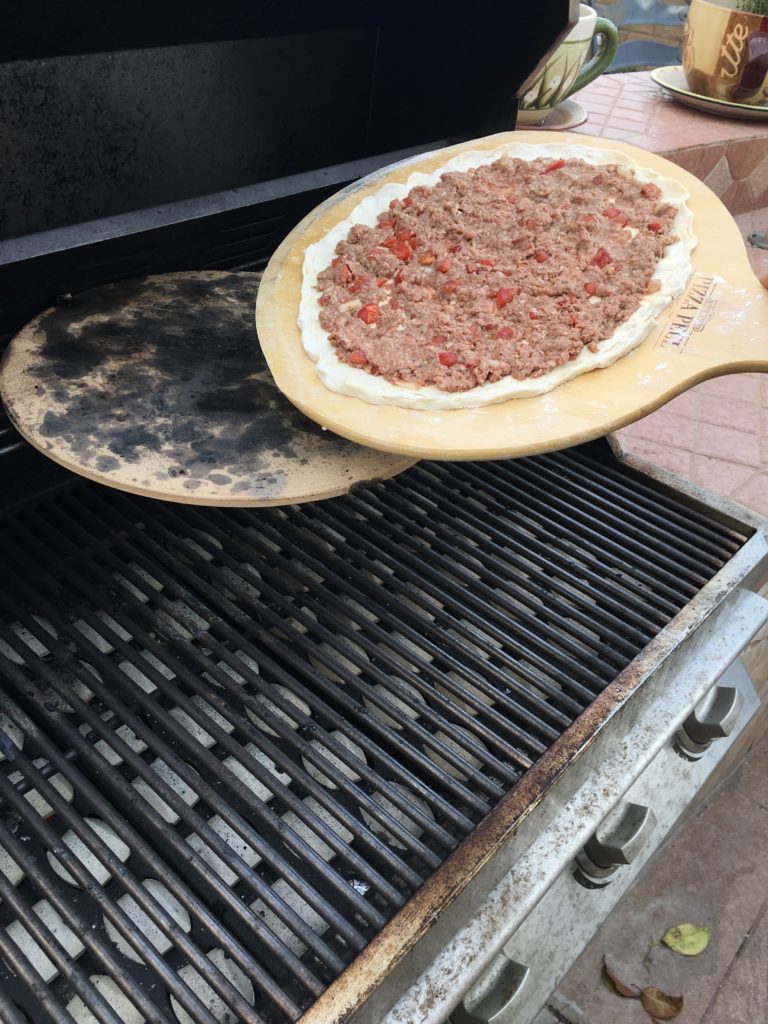 Ingredients for Meat Topping
1 pound lean ground beef
1 onion, finely chopped
2 large tomatoes, finely chopped
2 Tablespoon of Pomegranate Molasses or Pure Balsamic Glaze
juice of 1 Lemon
1 teaspoon salt
1 teaspoon freshly ground black pepper
1 teaspoon red crushed pepper flakes
1 Tablespoon of 7-spices
Meat Preparation
 Incorporate all spices, onions, tomatoes and pomegranate molasses into the meat and mix all well using your hands.
Spread 4 -5 tablespoon of meat topping evenly on every dough you previously made. (recipe posted in my site),under manoushe zaatar.
Follow all steps on grilling on your B.B.Q as mentioned on my site (under manoushe zaatar).
Drizzle meat manoushe over with  freshly squeezed lemon juice. Enjoy!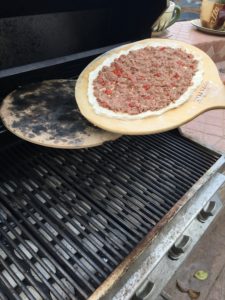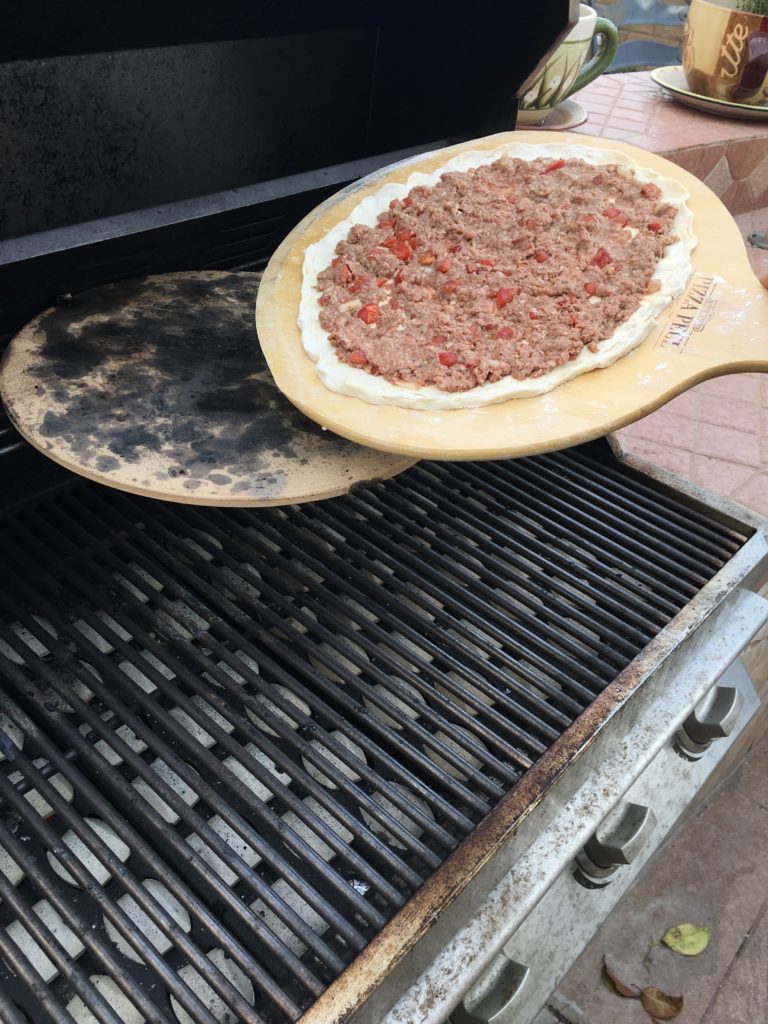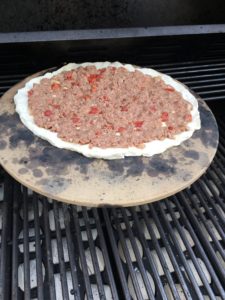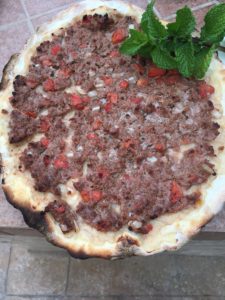 DESSERTS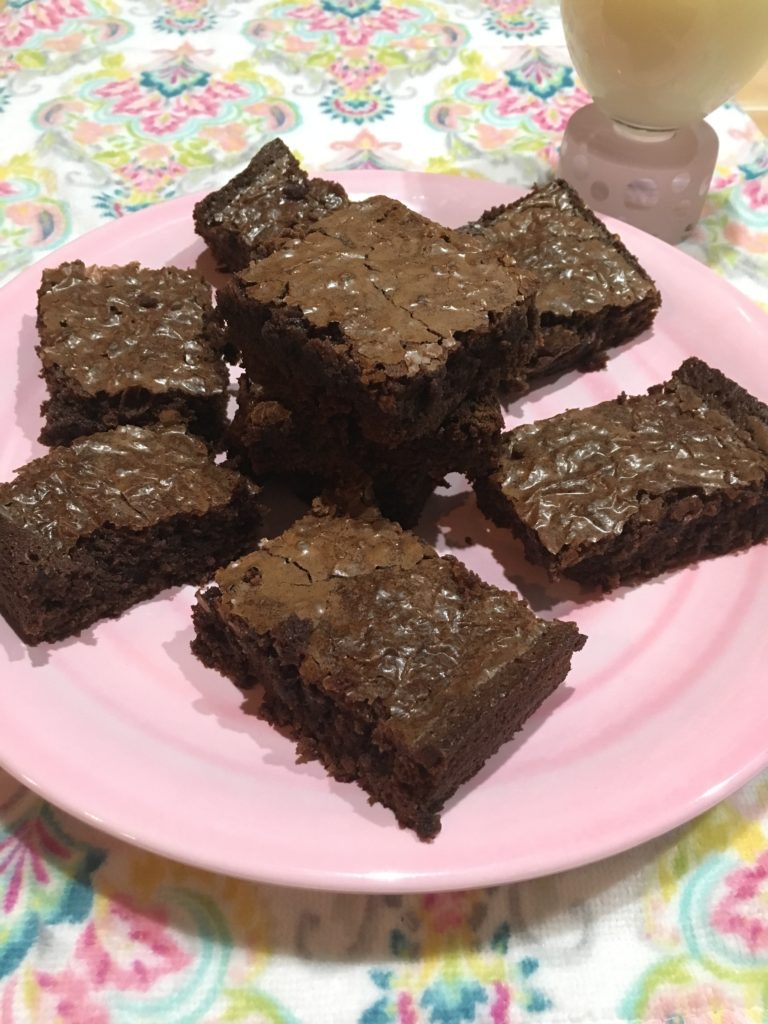 Ingredients
1/2 cup all-purpose flour
2/3 cup vegetable oil
1 cup granulated sugar
2 large eggs
1 teaspoon brewed coffee
1/2 cup unsweetened cocoa powder
1/2 teaspoon baking powder
1/3 cup coconut flakes
Preparation
Preheat oven to 350 grades Fahrenheit and position an oven rack in the middle part.
Grease and flour an 8 1/2 inch square pan.
In a large bowl, combined eggs beaten with sugar, vegetable oil and coffee.
Stir in cocoa powder, all-purpose flour and baking powder.
Mix all ingredients with a whisk by hand until smooth and well combined.
Bake for about 35 to 40 minutes or until crispy all around and moist from the inside.
Note: This recipe was made from scratch by my beautiful daughter for you to enjoy.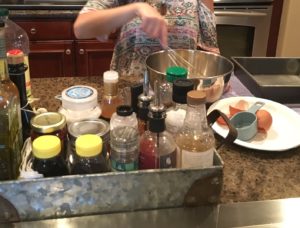 APPETIZERS, ORGANIC PIZZAS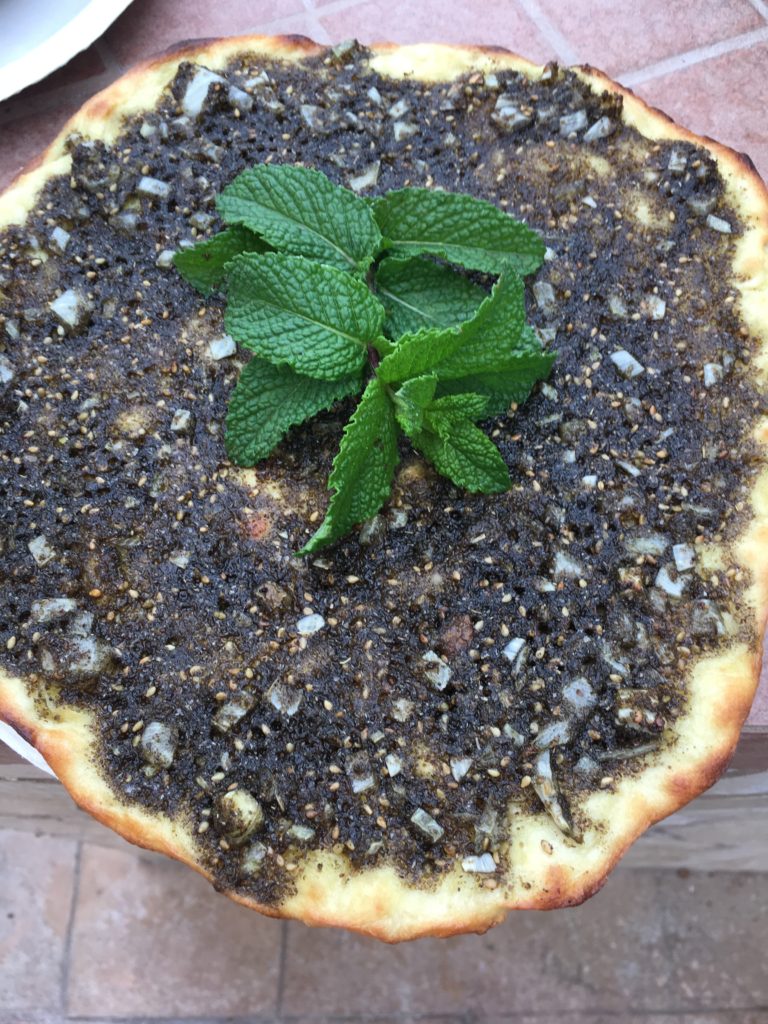 Man'oushe Dough Ingredients (you can see my Organic Homemade Dough recipe on my site) or follow this simple one:
1 cup All purpose flour
1/3 cup warm water
1 Tablespoon active dry yeast
1 1/2 teaspoon sugar
1/2 teaspoon Kosher salt
2 Tablespoons of Extra Virgin Olive Oil
Zaatar Topping (recipe on my site)
Preparation to make your Man'oushe thin crust Dough or any Pizza of your choice grilled over a Gas or Charcoal Grill
Combine warm water, yeast and sugar into a small glass bowl. Stir and let it sit for about 15 minutes until yeast starts to bubble or foam appeared on the surface.
 In another glass large bowl place flour and salt. Add the yeast mixture and incorporate extra virgin olive oil slowly mixing with your hands until well combined.
Floured a surface and transfer dough. Knead it for about 5 to 7 minutes.
Transfer dough to an olive oil greased bowl and pour some of the olive oil left over your hands to coat dough .
Cover dough with a towel and let it rise for about 2 hours or until dough has doubled in size.
Preheat grill to 400 grades Fahrenheit.
Meanwhile roll out dough over a floured surface or over (pizza peel spatula) extending from the middle toward the edges.
Transfer dough to a preheated Pizza Stone.
Spread zaatar topping or any of your topping choices over dough and place man'oushe over you preheated pizza stone. Cover grill and let it cook for about 8 minutes or until crust is crispy, golden brown underneath and all around the edges.
Extending your Organic Pizza Dough over your wooden Pizza Peel making it easier to transfer into the B.B.Q grill.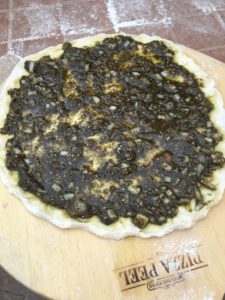 Transferring Zaatar Manouche into the pizza stone.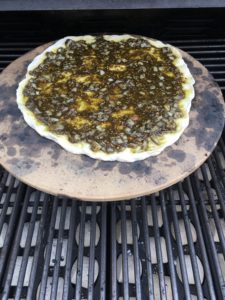 Delicious ready to serve grilled Zaatar Man'oushe with cucumbers, fresh mint and tomatoes. Yummy!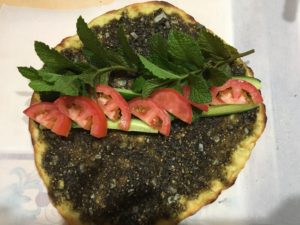 DESSERTS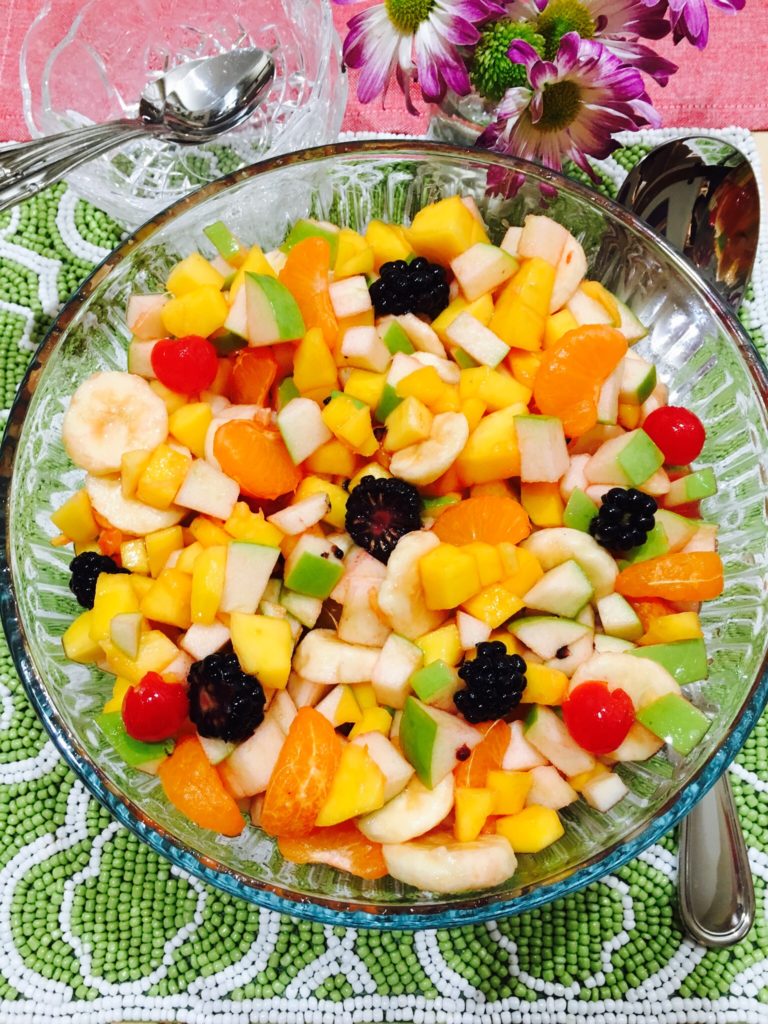 Ingredients
2 cups fresh pineapples, cubed
2 cups fresh mangoes, cubed
3 bananas, sliced
3 mandarins, peeled and sliced
4 Granny  Smith(green apples), cubed
1/2 cup blackberries
1/3 cup Maraschino cherries
1 cup fresh orange juice
1 Tablespoon Maraschino cherry syrup
2 Tablespoon fresh lemon juice
1 teaspoon Pomegranate Molasses
1 Tablespoon Rose water
Preparation
Mix into a large bowl orange juice, lemon juice, maraschino syrup, pomegranate molasses and Rose water.
Incorporate bananas and apples into the juices (these fruits first to avoid oxidizing), follow on incorporating  rest of peeled and cut fruits.
Mix all well. Refrigerate for at least 3 hours before serving. The longer it sits in these juices, the tastier will become. Enjoy!
ENTREES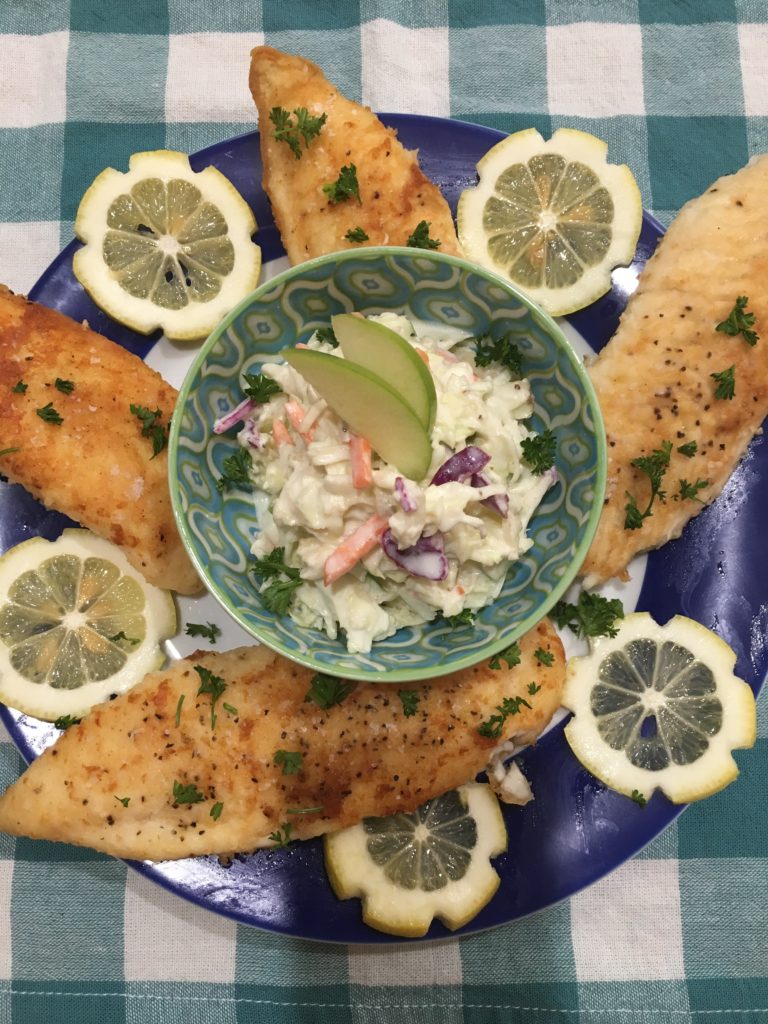 Ingredients
6 Tilapia fillets
3/4 cup all-purpose flour
2 Tablespoon Olive Oil
1 teaspoon Kosher salt
1 teaspoon freshly ground black pepper
1 teaspoon garlic powder
1 teaspoon onion powder
juice of  2 fresh lemons
Preparation
Dry Tilapia fillets with paper towels. Sprinkle 1/3 teaspoon of salt and pepper on both sides.
In a medium size shallow dish place flour, rest of salt, pepper, garlic powder and onion powder.
Press Tilapia fillets into seasoned flour to lightly coat on both sides.
Shake off any excess of flour. Set aside.
Place Olive Oil on a large skillet and heat over medium-high heat. Cook tilapia fillets for about 3 to 4 minutes on each side or until flaky.
Remove from heat, squeeze juice of lemons over it, and could be served next to "No Mayo"coleslaw salad.(see my site for recipe, excluding the chicken and adding some diced green apples instead) Delicious, and light. Try it!