May, 2018
COOK FOR A CROWD, MEDITERANIAN DISHES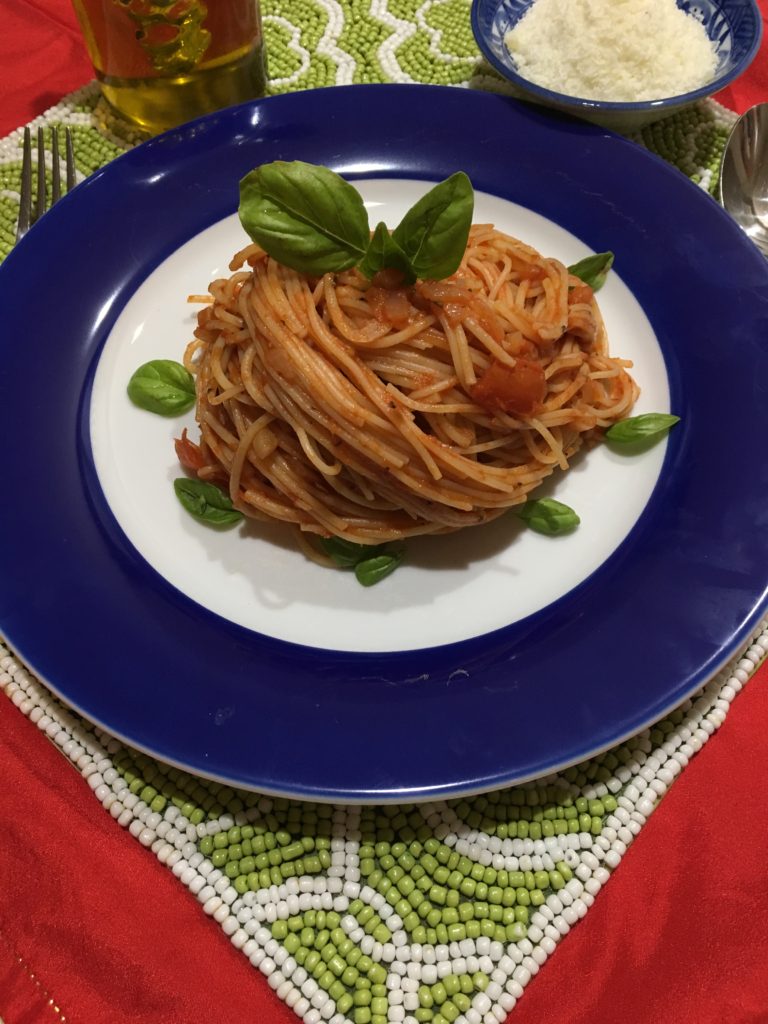 Ingredients
1 large onion, chopped
5 garlic cloves, minced
2 (14.5 ounce) can diced tomatoes or 6 Roma tomatoes
2 Tablespoons fresh basil, chopped + 1 tbsp.  extra for garnish
1 Tablespoon fresh oregano, minced
2 teaspoon crushed red pepper flakes
1/4 cup red wine
2 Tablespoon extra virgin olive oil
1 Tablespoon butter
3 Tablespoon tomato paste
1 (4 ounces) tomato sauce
1 teaspoon salt
1 teaspoon freshly ground black pepper
1 Tablespoon fresh orange juice
1 package angel hair pasta, cooked following box instructions
1/4 cup Pecorino Romano cheese, grated
Preparation
Heat olive oil and butter in a large nonstick skillet over medium-high heat. Add the onions and cook, stirring for 1 minute, until soft. Add minced garlic.
Add diced tomatoes, fresh basil, fresh oregano. Season with salt, crushed red pepper flakes and black pepper. Incorporate tomato paste, tomato sauce, orange juice and wine.
Simmer and cook for about 20 minutes or until sauce slightly thickened, add 2 tablespoon of the grated cheese over sauce.
Pour cooked angel hair pasta over the sauce and mix all ingredients until well incorporated.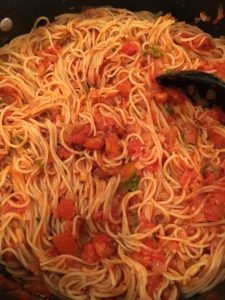 5. Sprinkle with extra fresh basil and the rest of the grated Pecorino Romano cheese and serve. Enjoy!
A HEALTHY MEAL PLAN, FAST AND EASY SIDE DISHES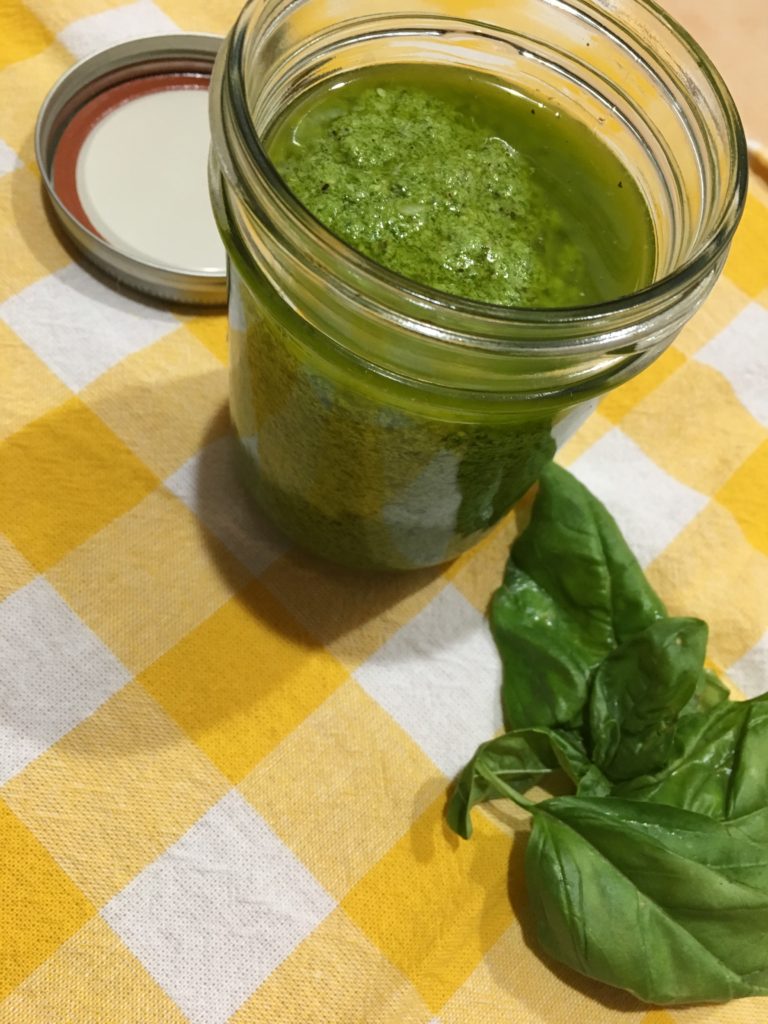 Ingredients
3 cups of fresh Basil leaves
1/3 cup pine nuts
4 to 5 cloves of garlic
3/4 cup of Pecorino Romano cheese or Parmesan
3/4 cup Extra Virgin Olive Oil + 1 extra Tablespoon
1/2 teaspoon sea salt
1/3 teaspoon freshly ground black pepper
Preparation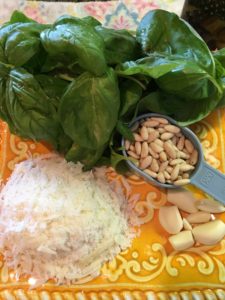 Place garlic and pine nuts in a food processor and pulse until finely chopped.
Add basil leaves, olive oil and process until a smooth paste has formed.
Seasoned with salt and pepper. Mix in the grated cheese.
Transfer to a glass airtight jar. Drizzle the 1  extra Tablespoon of olive oil over the top.
Place in refrigerator or you can freeze it into ice cubes container and use portions as needed.