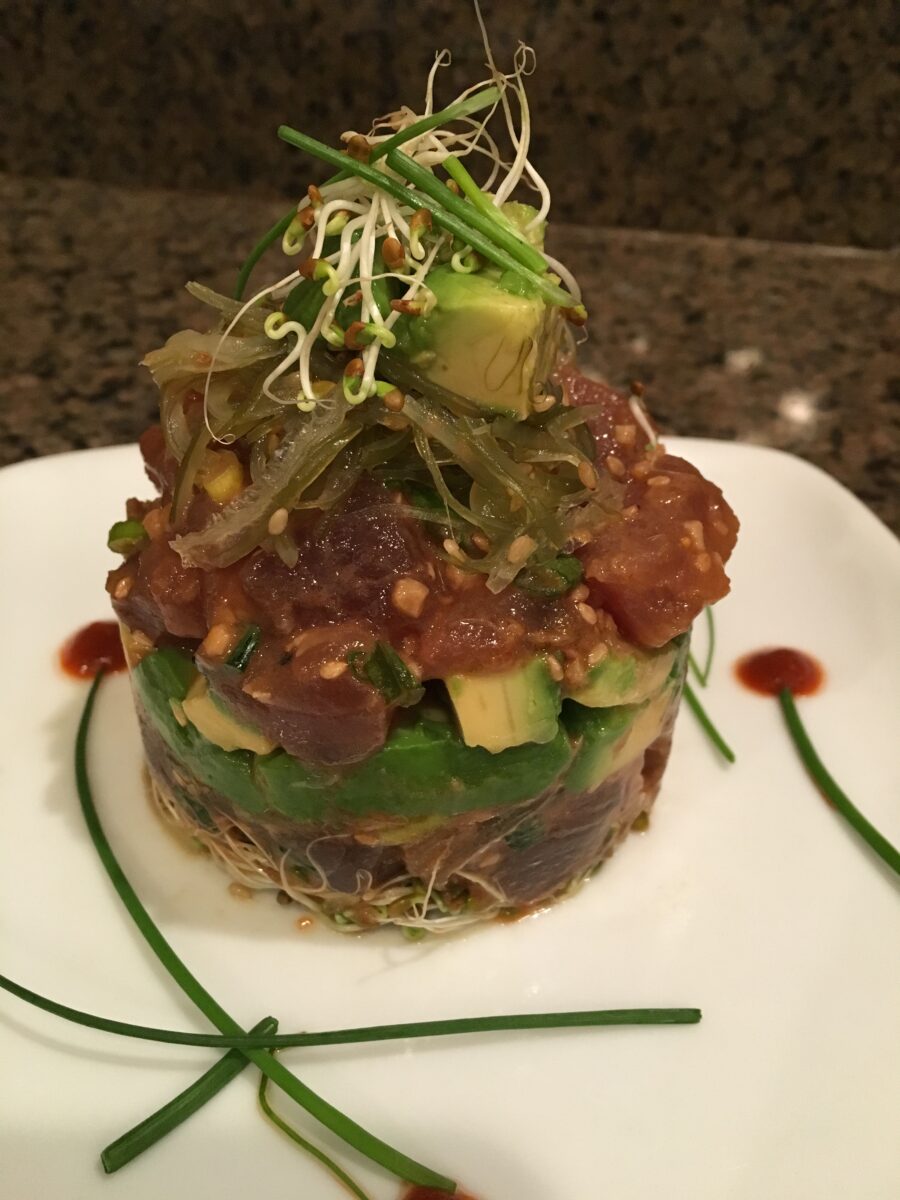 Ingredients
1 Pound sashimi grade tuna, diced
1 large unseeded cucumber, small diced
1 avocado, small diced
1/4 cup chives, chopped
3 teaspoon sesame oil
2 1/2 teaspoon soy sauce
1 large lemon juice
1 teaspoon hot sauce
toasted black sesame seeds
seaweed salad (optional)
sprouts to garnish (optional)
rice toasted crackers or wonton baked chips made at home
Preparation
In a large bowl, combine fresh tuna with chives. Add sesame oil, soy sauce, lemon juice and hot sauce. Mix well. Place this bowl over a larger bowl that has been filled with ice. Place to chill in refrigerator to marinate for 20 to 25 minutes.
Remove marinated tuna bowl from the ice.
Assemble using a large cookie ring cutter placing in the bottom diced avocados, follow with diced cucumbers and top with a layer of marinated tuna.
Sprinkle with black and white sesame seeds. Served with toasted rice or any of your favorite crackers. Delicious!
Note: Other form to assemble this dish.