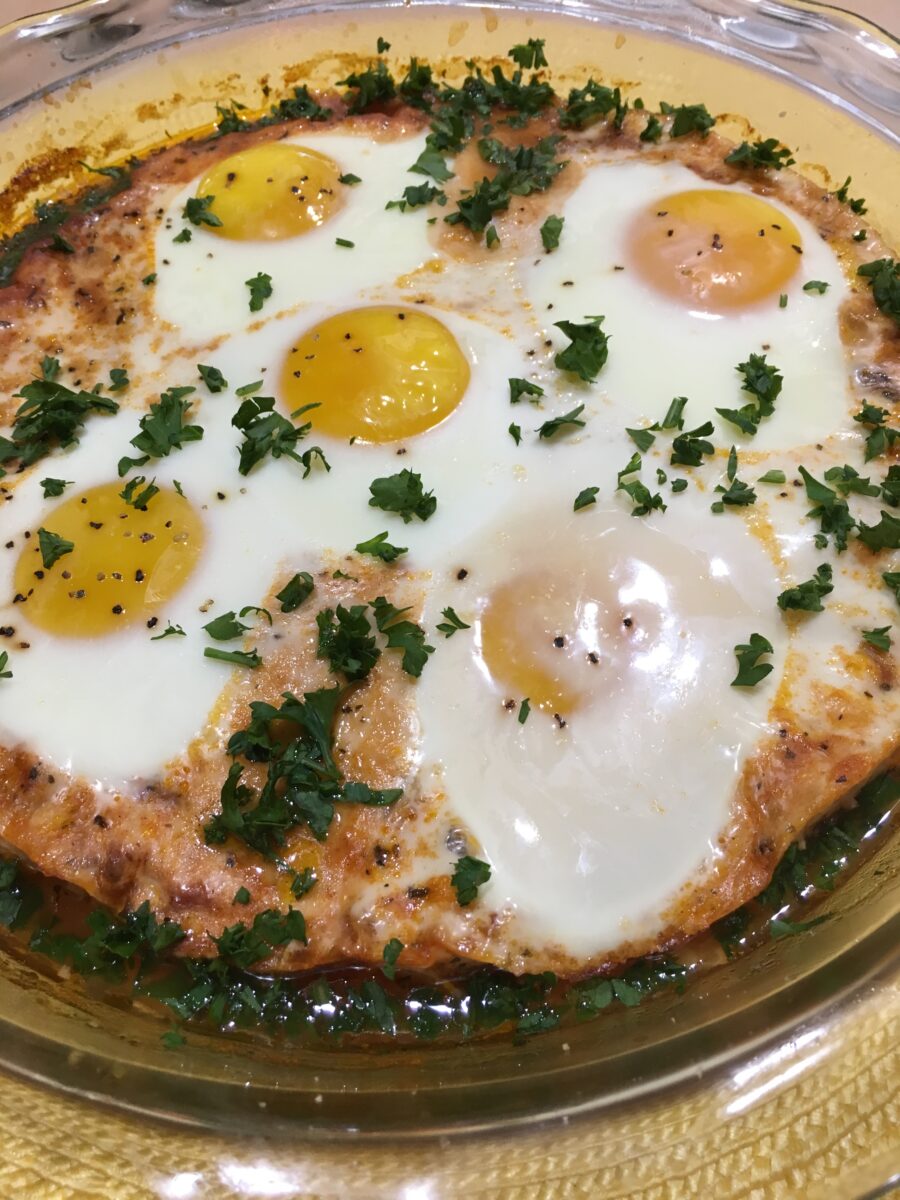 My Mom used to do not waste any part of a vegetable and offer us this special and nutritious dish for breakfast or as a side dish for lunch or even dinner. Enjoy!
Ingredients
6 zucchini pulp(inside), chopped
3 garlic cloves, chopped
1 onion, diced
4 tomatoes, diced
2 Tablespoon tomato paste (dissolve in half a cup with water and dried mint)
1 teaspoon mint, dried
1 teaspoon cumin, ground
1 teaspoon salt
1/4 teaspoon freshly ground black pepper
5 eggs
3 Tablespoon of olive oil
2 Tablespoon of parmesan cheese, grated
1 Tablespoon chopped parsley, for garnish
Preparation
Over medium heat, heat the oil in a medium saucepan. Add garlic and cook for 10 seconds.
 Incorporate onions and cook until softened. 3. Add tomatoes and scoop out the inside of zucchinis, stir all ingredients. Add salt, pepper, and  cumin. 4. Add water with tomato paste and 1 teaspoon of dried mint dissolved. Simmer for about 15 to 20 minutes until pulp of zucchinis have softened and all ingredients combined into a reach fully cooked sauce. Transfer to an oven proof greased dish.5. Sprinkle sauce with grated Parmesan Cheese and crack eggs over the top. Add a pinch of black pepper over egg-yolks.
6. Transfer the pan to a preheated 375 grades Fahrenheit oven and bake for about 10-12 minutes or until eggs are cooked through and can be      left slightly runny if that is your choice.
7. Garnish with freshly chopped parsley and serve with Pita bread. Enjoy!