FAST AND EASY SIDE DISHES, SALADS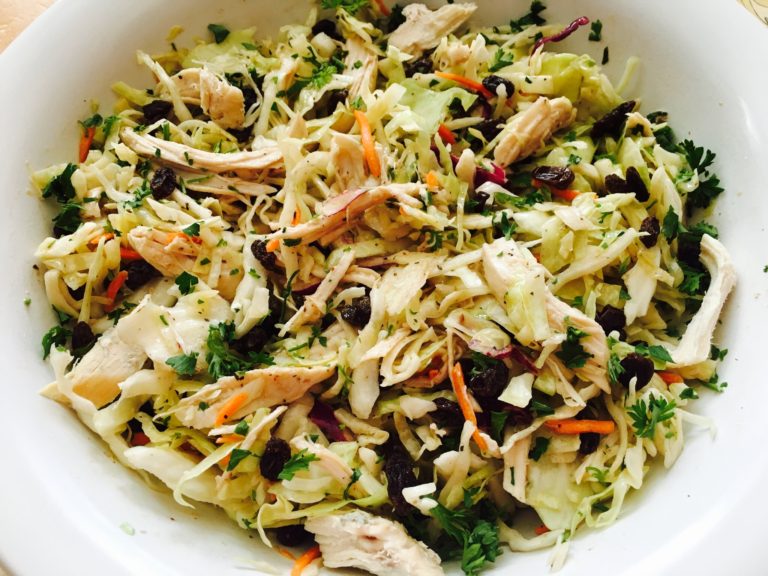 Ingredients
3 Chicken breast, cooked and shredded
1 Pound green cabbage, shredded
2 Carrots, peeled and shredded
1 cup raisins
1 cup parsley, chopped
1 teaspoon granulated sugar
1 Tablespoon Apple Cider Vinegar
1 teaspoon fresh ginger, grated
1 Tablespoon Sesame Oil
1 Tablespoon Grape seeds Oil
1 teaspoon of soya sauce
1 Tablespoon of lemon juice
Preparation
Whisk together in a large bowl apple cider vinegar, sesame oil, grape seed oil, lemon juice, sugar, grated fresh ginger, and soya sauce.
Incorporate shredded green cabbage, shredded chicken, shredded carrots, parsley and raisins. Stir well until all ingredients are coated with the dressing.
Best placed into refrigerator for at least 1 hour to blend flavors. Enjoy!