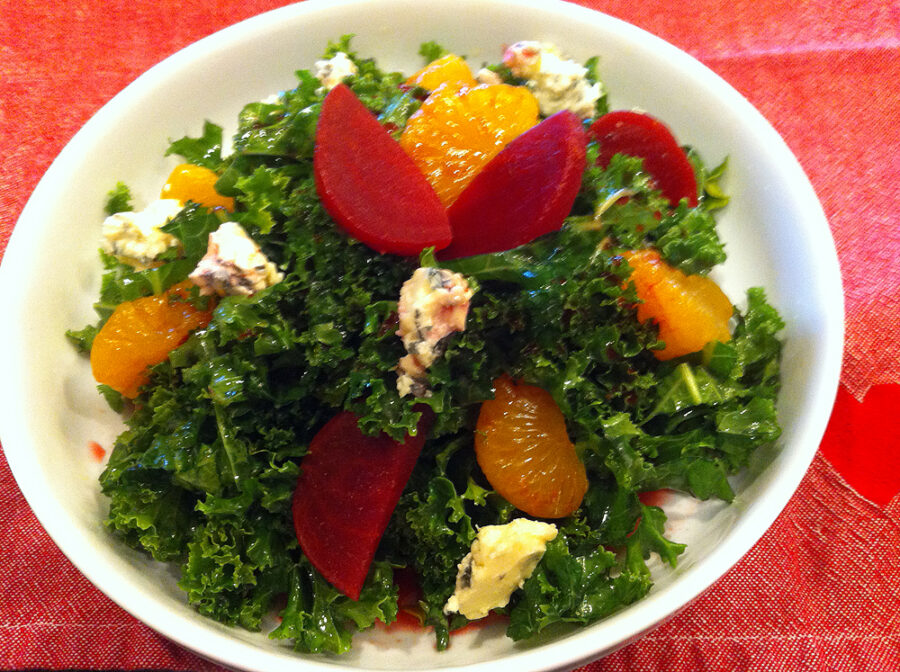 Anita's Beets-Tangerine Kale Salad
Besides the kale, colorful beets make this vegetarian dish even more delicious with a sweet-tart flavor.
Ingredients
2 Small beets, round up ready
1 Bunch raw kale, removed tough ribs
2 Tablespoon extra virgin olive oil
1 Teaspoon balsamic vinegar
½ Lemon juice
¼ Cup beet juice
2 4 ounce cups mandarin oranges, whole segments
¼ Cup gorgonzola cheese, crumbled
¼ Teaspoon salt
¼ Teaspoon pepper
Preparation
1. Whisk together balsamic vinegar, beet juice, lemon juice and olive oil.
2. In a mixing bowl toss together small chopped pieces of kale, beets, tangerines and combine with citrus marinade and blend well.
3. Season with salt and pepper. Sprinkle with gorgonzola cheese.
"Buen apetito"