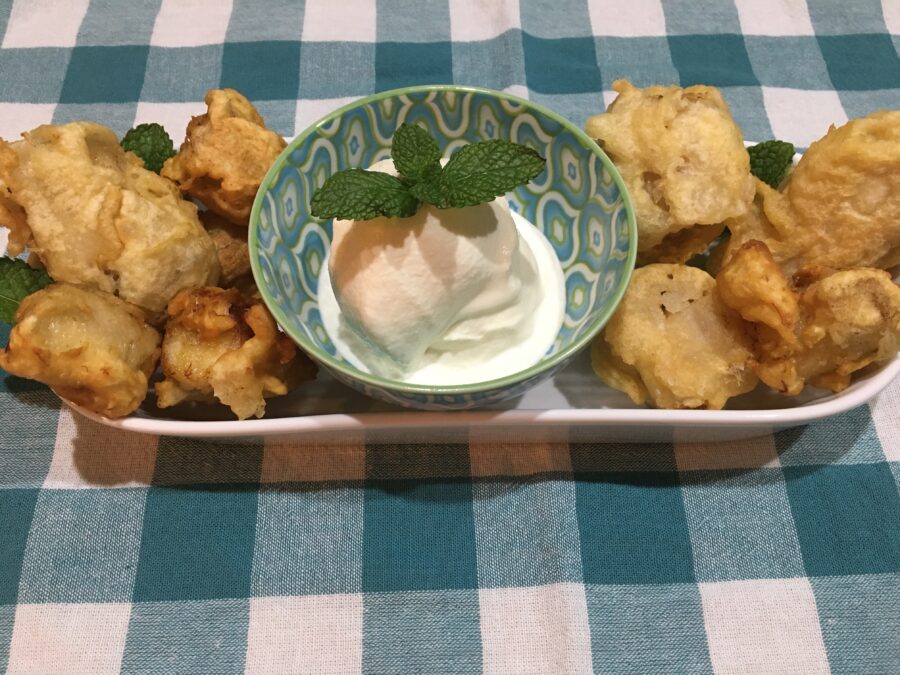 Ingredients
3 large bananas
1/2 cup cake flour
1/3 cup of corn starch
1 Tablespoon baking powder
1 cup chilled club soda water
vegetable or canola oil, for frying
2 cups of tempura flour
Preparation
Peel and cut each of the bananas in three big pieces. Set aside.
In a large pot, mix tempura flour with baking powder, and corn starch. Stir in club soda water until well incorporated, leaving the batter with a lumpy consistency.
In a large pot, heat 3-4 inches of vegetable oil.
Place cake flour in a shallow bowl. Set aside.
Dust each piece of banana with the cake flour in all sides.
Place dusted bananas into the tempura mix batter until well coated all around, and carefully fry them until lightly pale golden color and crisp for about 2 to 3 minutes.
Remove fried bananas and drain on kitchen towel paper.
Served next to a delicious creamy vanilla ice cream. Yum!