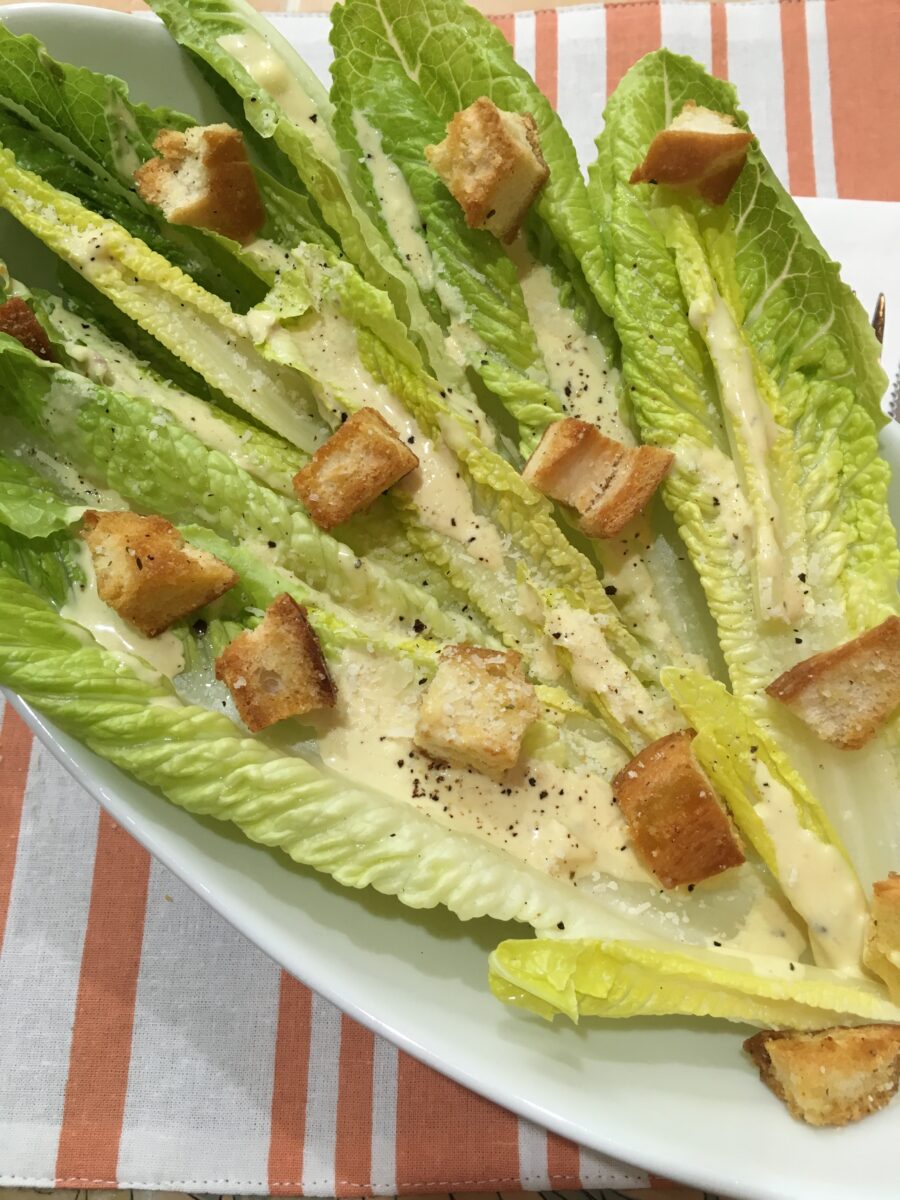 "Enjoy a very traditional and delicious salad with a fresh homemade mayonnaise and crispy croutons".
Ingredients
3 Tablespoons fresh lemon juice
1 egg fresh yolk
2 cloves garlic, minced
1 Tablespoon mustard
1/3 cup extra virgin olive oil
3 anchovy fillets, mashed
1/4 teaspoon freshly ground black pepper
1/4 teaspoon salt
1/4 teaspoon Worcestershire sauce
1 large Romaine lettuce head
Grated Pecorino Cheese
*Homemade Croutons
Preparation
1. In a large bowl, whisk together fresh A or AA egg yolk, lemon juice, minced garlic, Worcestershire sauce, mustard and anchovies.
2. Whisk in slowly olive oil till all ingredients are well combined.
3. Drizzle dressing over chopped lettuce or lettuce leaves as on my picture. Sprinkle with grated pecorino Romano cheese, crushed fresh ground pepper and croutons.
Homemade Croutons
1. Heat oven at 350 grades Fahrenheit.
2. Cut any left over bread or plain bagel in small cubes.
3. Place in a baking sheet and drizzle with olive oil.
4. Sprinkle with garlic powder and parmesan cheese. Bake for about 10 to 15 minutes until golden brown.