ENTREES, MY CHILDREN'S FAVORITES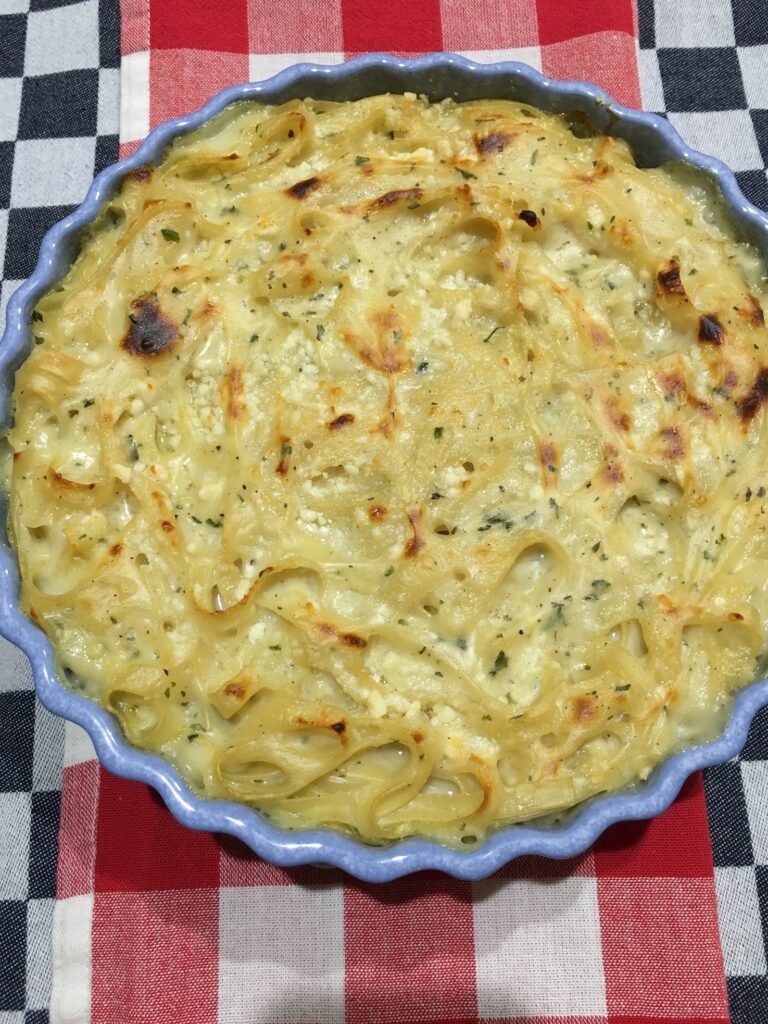 This is one of my daughter's favorite. Homemade Creamy Alfredo Sauce made from scratch in 20-25 minutes and the whole family will love!
Ingredients:
4 ounces of Cream Cheese, room temperature
5-6 cloves of garlic, minced
1/2 cup butter
1 teaspoon olive oil
1 cup of heavy cream
2 cups of Pecorino Romano Cheese, grated
1 Pound of Fettuccini pasta, cooked according to package
1 Tablespoon of Italian seasoning
1/4 cup of breadcrumbs
1 teaspoon fresh parsley, minced
1 tablespoon salt for pasta water
1 teaspoon garlic powder
1/4 teaspoon freshly ground black pepper
Preparation
Use a large saucepan, melt butter with olive oil at low heat. Sate garlic and cook for 2 minutes. Whisk in cream cheese until dissolve.
Meanwhile, pre-heat oven to 375 grades Fahrenheit. Prepare a baking dish greased with butter.  Set aside.
Add in heavy cream to sauce and keep whisking occasionally. Seasoned with Italian seasoning, garlic powder, and black pepper.
Stir in 1 cup of grated cheese. Simmer until melt.
Pour Alfredo Sauce over cooked Fettuccini. Toss until well coated.
Transfer into the greased baking dish.
Mix in a small bowl: breadcrumbs, rest of pecorino cheese and minced fresh parsley. Sprinkle it over the top.
Bake for about 15 minutes until top is golden and cheese is melted.
Enjoy!