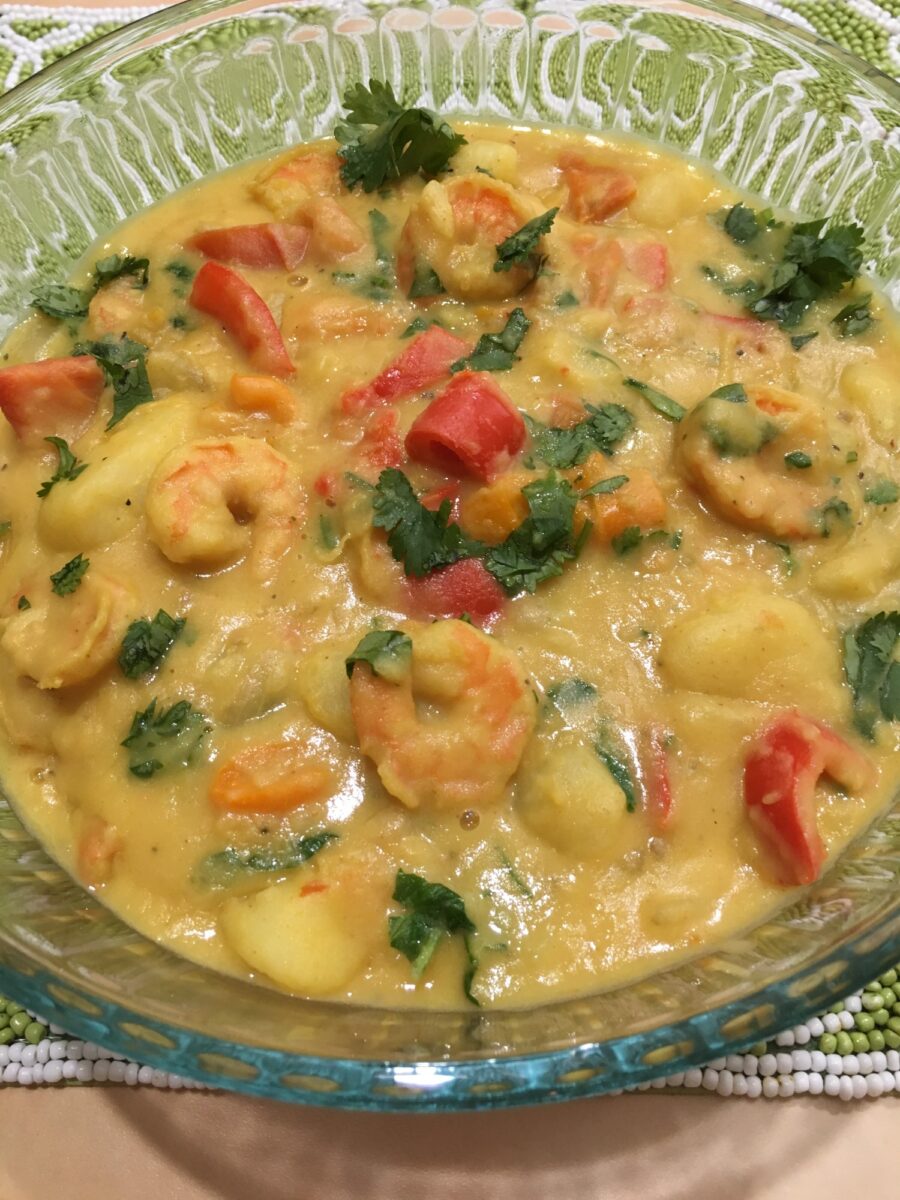 This delicious Indian-inspired dish is infused with a rich and creamy coconut sauce. Serve next or over Basmati rice. Enjoy!
Ingredients
1 pound cooked and peeled shrimp
1/4 cup fresh cilantro, chopped
2 Tablespoon peanut oil
1 onion, small diced
2 red sweet pepper, medium diced
2 yellow sweet pepper, medium diced
2 cloves garlic, chopped
6 russet potatoes, peeled and cut into 2-inch cubes
1 Tablespoon mascarpone cheese
1 (14 ounces) can coconut cream water
1 teaspoon curry powder
1/2 teaspoon cumin, ground
1/2 teaspoon coriander, ground
1/2 teaspoon turmeric, ground
1 teaspoon salt
1 teaspoon pepper.
Preparation
1.Heat oil over medium heat. Add onions and peppers, cook for about 10 minutes until translucent. Add potatoes.
2. Add garlic, curry, cumin, coriander, turmeric, salt and pepper. Cook for about 20 minutes until potatoes are fork tender.
3. Add coconut cream and stir all ingredients together.
4. Add shrimps and simmer for about 10 minutes until shrimps are cooked. Add mascarpone cheese to make a creamy sauce stirring constantly. Stir in some of the cilantro right before turning heat and garnish with some leaves.