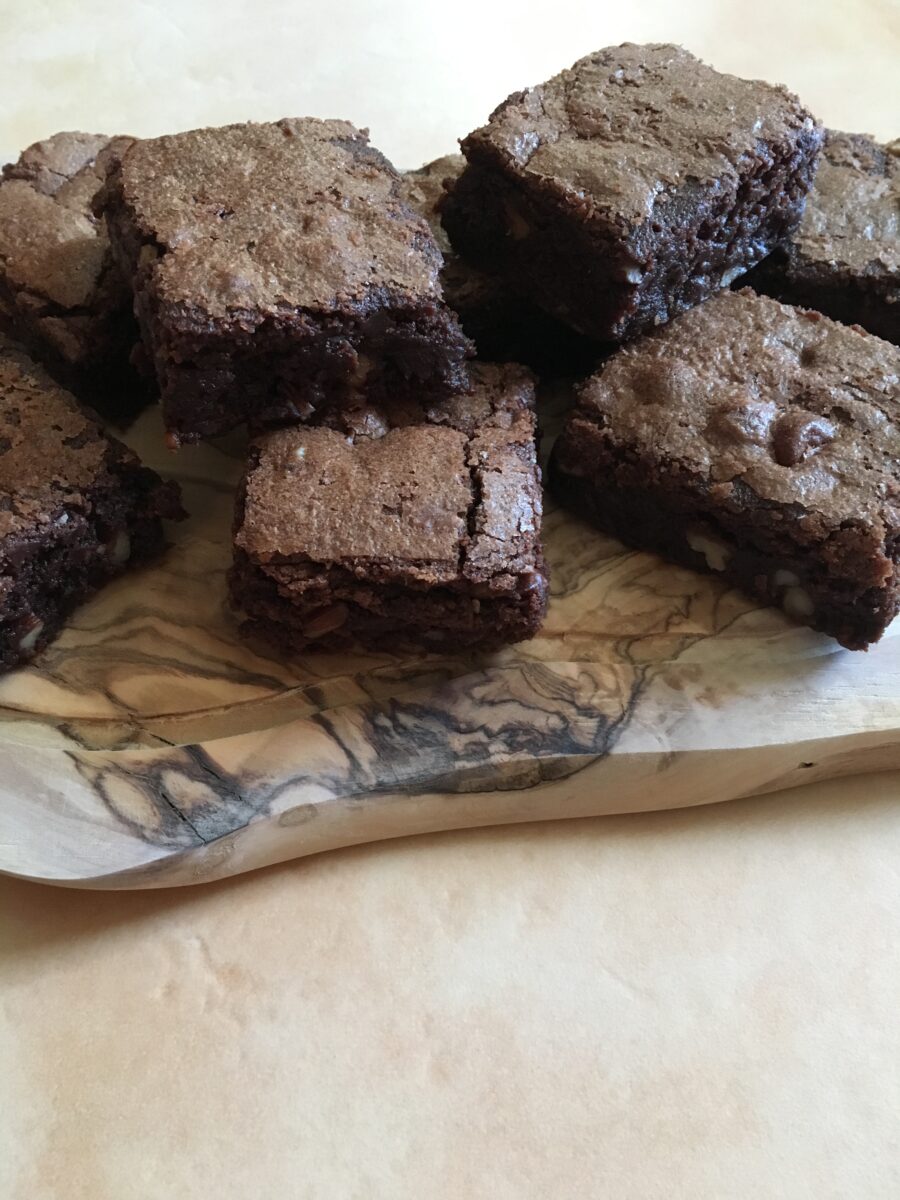 Ingredients
1 cup All-purpose flour, sifted
1 1/2 cups granulated sugar
1/2 cup powdered sugar, sifted
4 eggs, room temperature
3/4 cup olive oil or vegetable oil
1 teaspoon vanilla
2 Tablespoon instant coffee(dissolved into 1 Tablespoon of hot water)
1 cup unsweetened cocoa powder, sifted
1 cup of semi-sweet or dark chocolate chips
2/3 cup chopped walnuts
Preparation
Preheat oven to 325 grades Fahrenheit. Position an oven rack in the lower third of the oven. Spray lightly an 8×8 baking dish with cooking spray and line it with parchment paper, leaving an overhang on two opposite sides. Spray the parchment paper slightly too. Set aside.
In a medium bowl, combine sugar, powder sugar, flour, cocoa powder and chocolate chips.
In a large bowl, whisk together the eggs, olive oil, coffee and vanilla.
Incorporate dry ingredients into the wet mix and stir well until smooth and combined. Incorporate walnuts into the batter.
Pour brownies batter into your prepared pan. Using a spatula smooth the top.
Bake brownies in the preheated oven for 25 to 30 minutes or until a toothpick inserted into the center comes out with some moist crumbs. Cool completely before slicing.
Store in an airtight container at room temperature.
Enjoy!