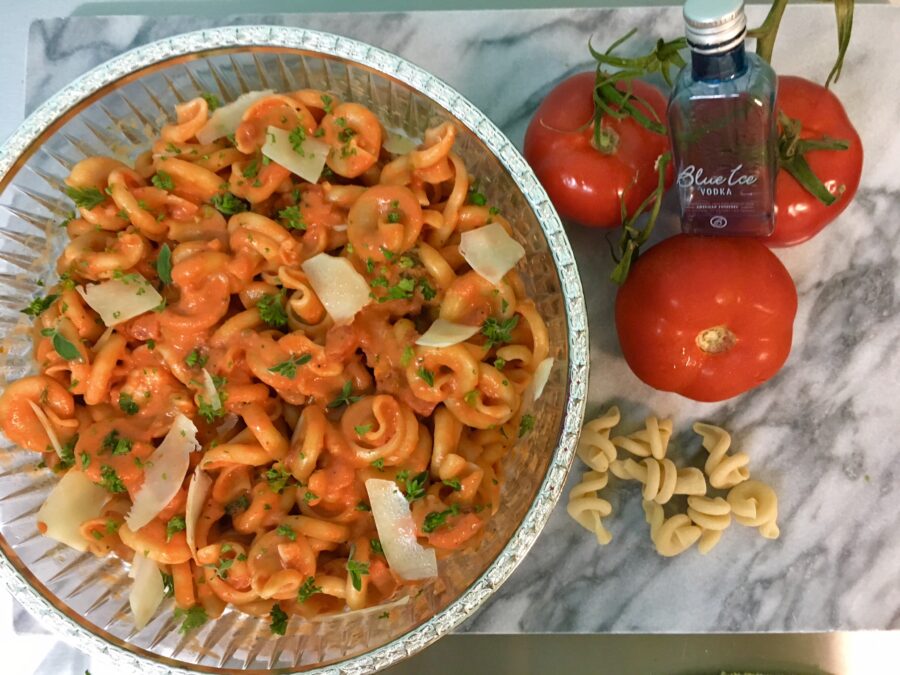 Ingredients:
1 (17.6 ounces) Italian Mushroom style Pasta or any of your choice
Pecorino Romano cheese, shaved
2 Tablespoon Extra Virgen Olive Oil
Fresh oregano leaves, (optional)
1 teaspoon salt
Preparation 
Bring a large pot of well salted water to a boil and cook pasta according to package instructions or till al dente
Reserve some of the pasta water (1 cup) to incorporate into your vodka sauce if needed to thin it up.
Drain pasta, drizzle it with olive oil. Mix with Vodka Sauce (see recipe on my site
Sprinkle with some shaved Pecorino Romano cheese and fresh oregano leaves on top.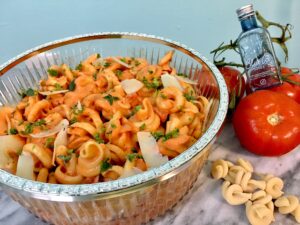 Mushroom Style (Funghetto) pasta