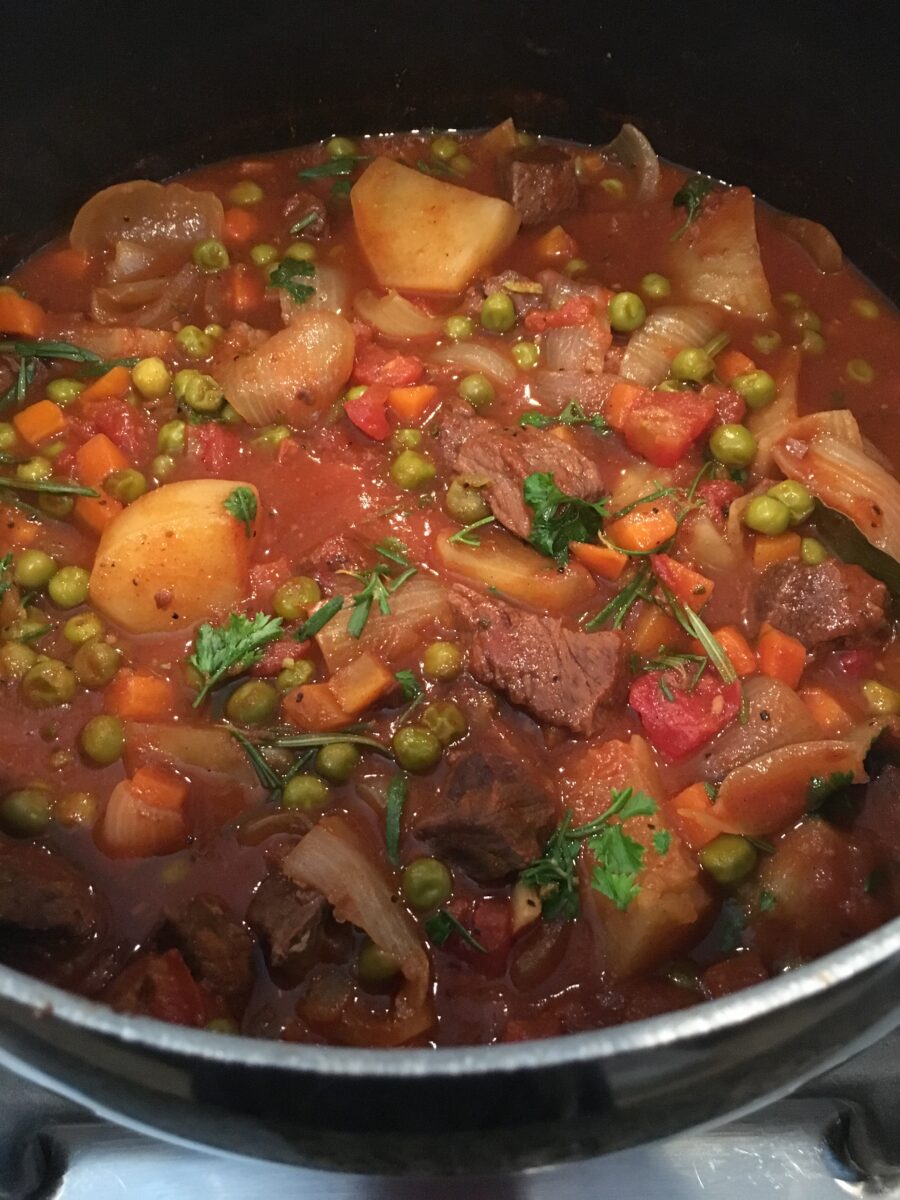 Ingredients
1 1/2 chuck pot roast meat, cut into 3/4-inch pieces
4 yellow potatoes, cut into 2-inch pieces
4 carrots, cut into 1/2-inch cubes
4 diced Roma tomatoes
1 large onion, diced
2 cups of peas, frozen
2 bay leaves
4 cups of unsalted beef broth
2 Tablespoon olive oil
1/4 cup of red wine
1 teaspoon salt
1 teaspoon ground thyme
1/3 cup fresh cilantro leaves
1/2 teaspoon freshly ground black pepper
1 teaspoon fresh rosemary, finely chopped
3 cloves of garlic, minced
2 Tablespoon all-purpose flour
Preparation
Preheat olive oil at medium-low heat in a heavy pan.
Incorporate pieces of beef well coated with flour into the olive oil and browned beef on all sides.
Add potatoes, garlic and onions, stir. Cook for about 5 minutes.
 Stir in carrots and tomatoes. Seasoned with salt, pepper, ground thyme, fresh chopped rosemary, and bay leaves.
 Bring to a boil, and at low heat simmer with lid on for about 45 minutes. Incorporate wine and let  it reduced.
Stir in frozen peas and cook through for another 15 minutes. Add cilantro leaves. Remove bay leaves and serve. Enjoy!