DESSERTS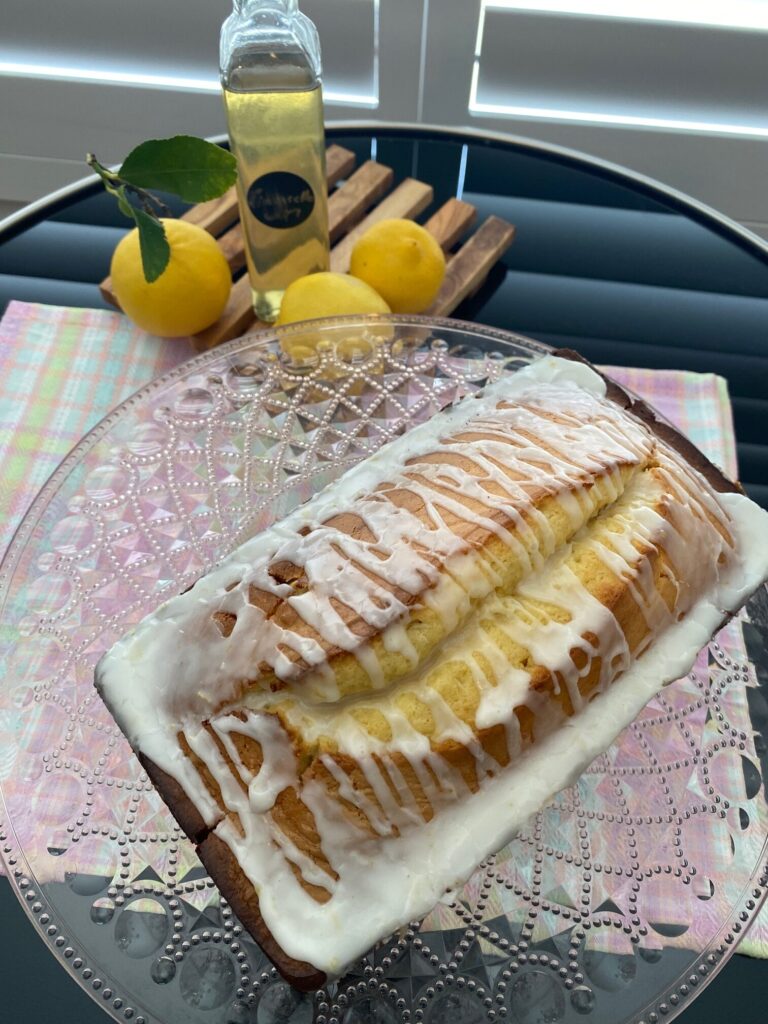 This Limoncello Pound Cake is seriously delicious. Tart, sweet, soft from the inside with crispy crusty edges that in my family we all fight for.
Ingredients for the Limoncello Pound Cake
2 cups All-purpose flour, sifted
1/2 cup brown sugar
1/2 cup granulated sugar
3 large eggs, room temperature
1/2 cup butter, softened at room temperature
4 ounces vanilla yogurt, room temperature
1 1/2 teaspoon vanilla paste or extract
2 Tablespoon lemon juice
1/3 teaspoon salt
1/4 teaspoon baking powder
zest of one lemon
2 Tablespoon of Homemade Limoncello (see recipe on my site)
Ingredients for the Limoncello Glaze
1 1/2 cup powder sugar
2 Tablespoons of Limoncello
1/2 Tablespoon fresh lemon juice
zest of a lemon
Preparation:
Preheat oven to 350 grades Farenheit .
Use baking spray and spray a 5×9 inch loaf pan. Set aside.
Use a bowl and incorporate together sifted flour, salt and baking powder. Set aside.
Cream together the sugar and butter using a whisker or an electric mixer in a large bowl until fluffy and pale. Incorporate eggs one at a time. Beat well and add in vanilla yogurt and vanilla extract.
Stir all ingredients and add lemon juice, limoncello and lemon zest.
Keep on whisking as you add gradually the flour mix until well incorporated.
Pour batter into greased loaf pan.
Bake for an hour or until a toothpick inserted in the center comes out clean.
Remove from oven to cool slightly in loaf pan. Meanwhile prepare the glaze.
Whisk all ingredients, powder sugar, limoncello, and lemon juice until thickened.
Pour glaze over slightly warm cake in pan.
Let it dry and drip around the sides. Transfer pound cake into a platter. Enjoy!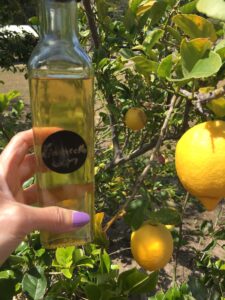 Homemade Limoncello!