A HEALTHY MEAL PLAN, LATIN DISHES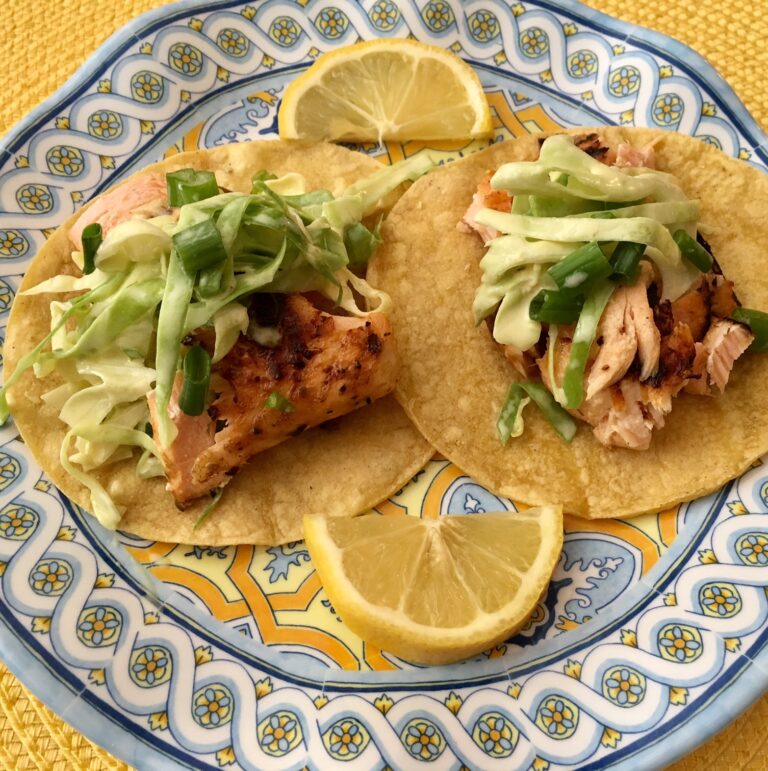 Ingredients
4 8-ounces salmon fillets
2 Tablespoon olive oil
1/3 teaspoon Kosher salt
1/3 teaspoon smoked paprika
juice of 1 lemon
1 Tablespoon Dijon mustard
1/3 teaspoon cayenne pepper
1 teaspoon Honey
1 teaspoon vegetable oil
Preparation
Preheat grill to 450 degrees Farenheit
In a small bowl mix together olive oil, salt, paprika, cayenne pepper, lemon juice, mustard and honey.
Brush top side of salmon with this mixture.
Place over hot grill greased with vegetable oil. Cover the grill and cook salmon for 4-5 minutes.
Flip salmon to other side and brush it with lemon mixture. Cook for max of 2 minutes. Remove from grill.
Assemble flaky salmon over the tortilla of your choice (corn, flour). Coleslaw with some lemon juice, olive oil and chives served over grilled salmon or fresh salsa will be delicious too.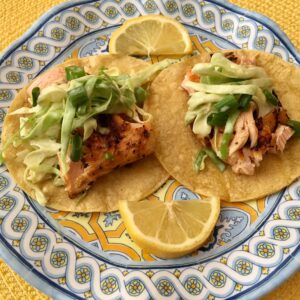 Omit the Carbs! No tortillas. For a fancy and light dinner, could be presented in a plate over ribbon carrots and refreshing cucumbers with a lemon-olive oil light vinaigrette. Enjoy!