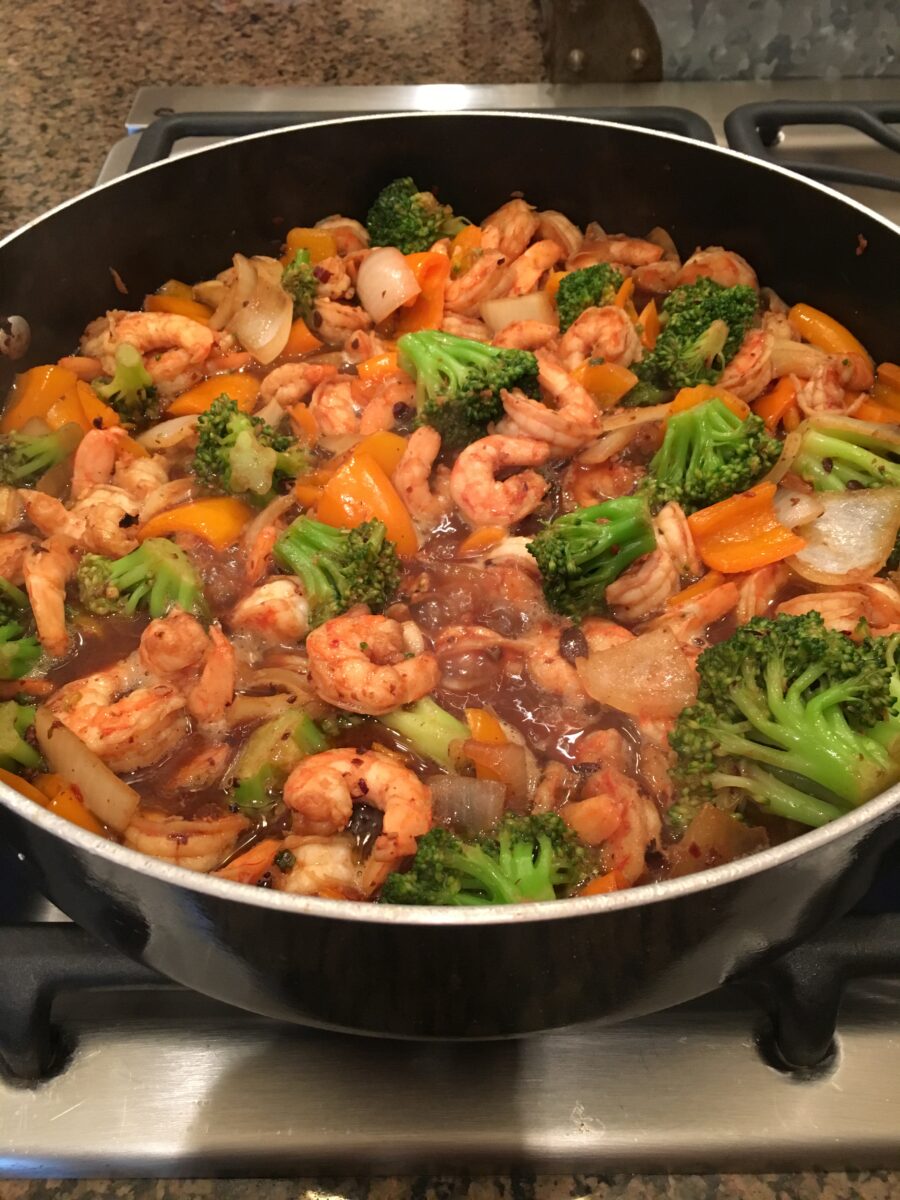 Ingredients
2 pounds large shrimps, cleaned and deveined
1 cup of shrimp broth
1 pound broccoli florets, steamed
1 onion, large diced
5 yellow or orange bell pepper, large diced
2 Tablespoon rice wine
1 1/2 Tablespoon low sodium soya sauce
2 teaspoon corn starch
1 teaspoon brown sugar
2 Tablespoon of peanut oil
3 garlic cloves, minced
1 teaspoon fresh ginger, minced
1 Tablespoon sesame oil
1 cup cooked black beans (see recipe on my site)
Preparation
Combine in a medium-size bowl, rice wine, corn starch, shrimp broth, brown sugar and soya sauce. Mix well until all is well incorporated and corn starch has dissolved. Set aside.
Use a wok and heat it over medium-high heat for about half a minute. Pour peanut oil carefully and add minced garlic and ginger. Add diced peppers and onions. Stir-fry for 5 to 7 minutes until vegetables become tender but crispy .
Add cleaned shrimps and cook for about 3 to 4 minutes till they turn pink completely. Add shrimp broth mixture from Step-1 over shrimps and veggies. Stir all ingredients well and bring to a boil. Add cooked black beans. Lower the heat and let them simmer for about 3 minutes till sauce is a little dense and creamy. Add sesame oil. Stir and combine. Accompany with steamed rice. Enjoy!