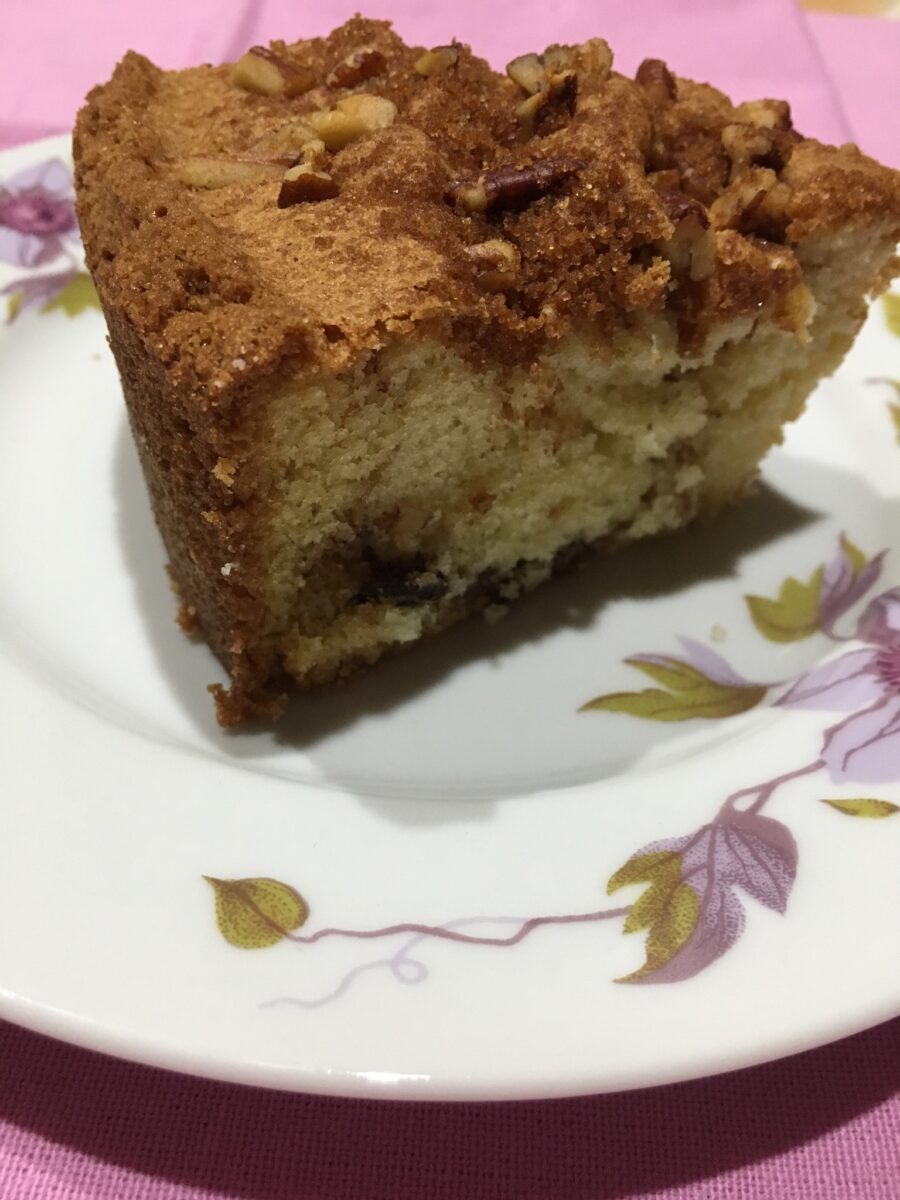 Ingredients for the Cake:
1/2 cup unsalted butter, room temperature
1 cup granulated Sugar
2 eggs, room temperature
1 cup Sour Cream, room temperature
1 1/2 cup Cake flour, sifted
1/4 teaspoon salt
1 teaspoon baking powder
1 teaspoon baking soda
1 teaspoon vanilla paste or extract
Filling and Topping:
2 Tablespoon All-purpose flour
1 1/2 Tablespoon Cinnamon, ground
1 cup brown sugar
1/2 cup of Pecans, chopped small
2 Tablespoon butter, melted
Preparation
Blend all ingredients together for the filling and topping. Set aside.
Preheat oven to 350 degrees Fahrenheit.
Grease a 9×13 tube pan with butter.
 Cream butter and sugar until very fluffy for about 2 to 3 minutes. Add the eggs, one at a time, beating very well. Add sour cream. Stir all ingredients until creamy and very smooth.
Use a large bowl and sift together flour, salt, baking powder and baking soda. Incorporate slowly into the batter. Add vanilla and stir all.
Spoon half of the batter into the greased pan and top with half of the filling. Spoon rest of the batter over and top with the rest of filling.
Bake for about 35 to 45 minutes, or until toothpick inserted in the cake comes out clean.
Let cake cool and serve. Enjoy!