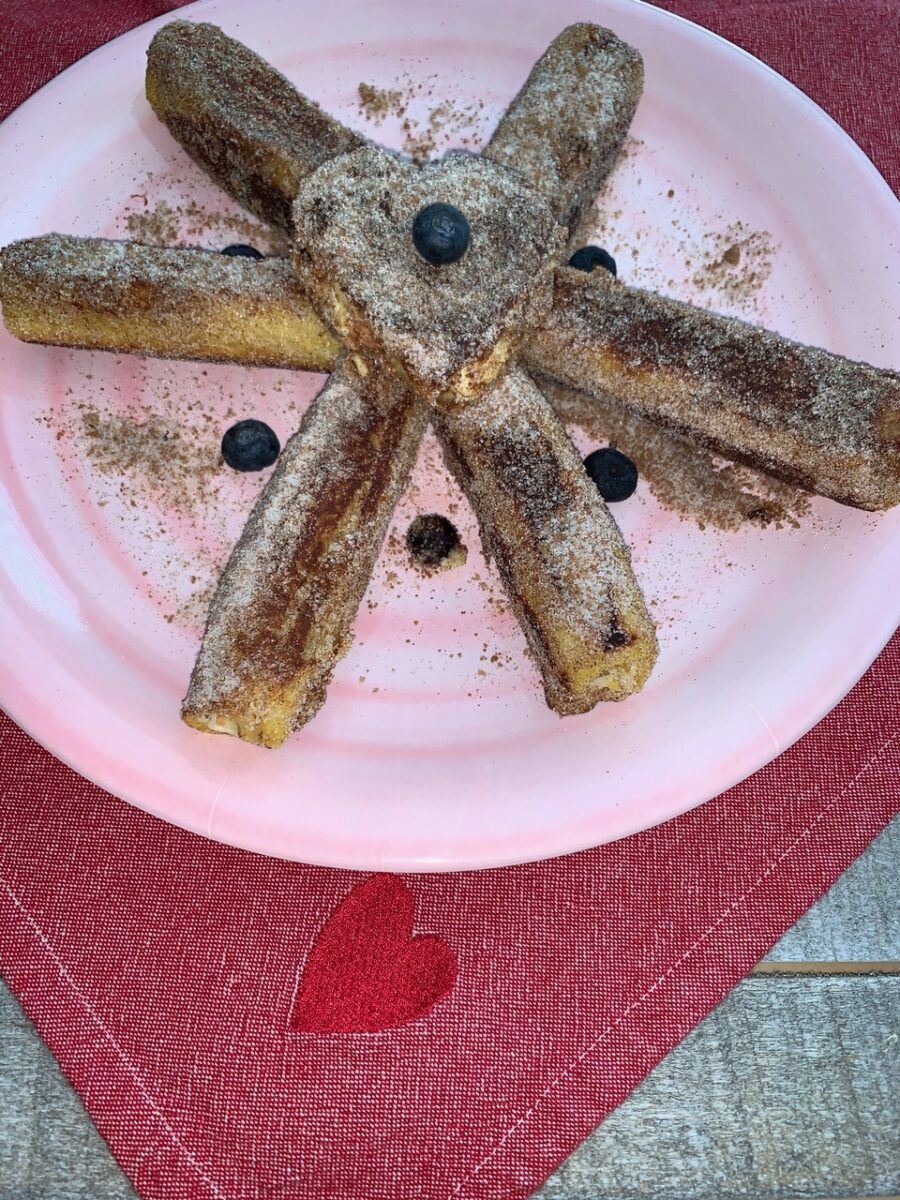 Ingredients
7 White soft sandwich bread slices
7 teaspoon cream cheese, softened
1/4 cup milk
1/2 teaspoon vanilla extract
2 eggs
1 teaspoon cinnamon, ground
2 Tablespoon granulated sugar
2 Tablespoon brown sugar
1/2 cup fresh blueberry
Butter spray, for pan
Preparation
Prepare your sandwich bread by taking off the crust.
Use a rolling pin to flatten out each piece of bread.
Spread a teaspoon of cream cheese onto each slice.
Combine in a flat plate brown sugar, white sugar and cinnamon. Set aside.
Line the edge of the bread slice with fresh blueberries and sprinkle over with cinnamon-sugar mix.
In a swallow bowl combine eggs, milk and vanilla. Whisk together. Set aside.
Warm a non-stick skillet at medium heat and spray with butter spray.
Roll over the edge of the blueberries bread tightly to top of the bread.
Dip each roll into the egg mixture letting any excess to run off.
Place blueberry-cream cheese rolls in the warm skillet with the seal of bread down. Cook each side of roll for 2-3 minutes until evenly golden brown.
Remove from pan and dredge rolls into the cinnamon-sugar mixture.
Serve warm or cool !