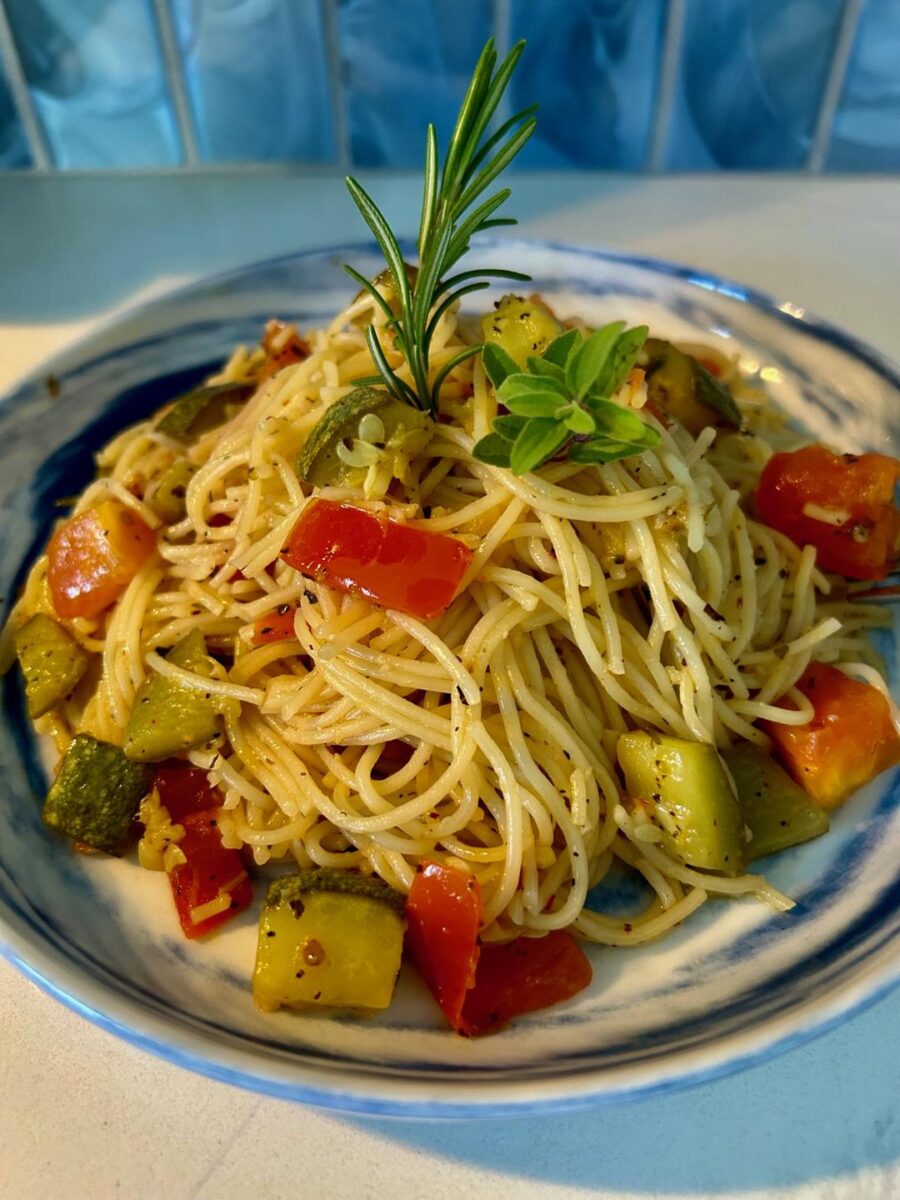 Ingredients
3 medium zucchini, medium diced
4 Roma tomatoes, medium diced
4 cloves of garlic, minced
1 medium diced onion, chopped
2 Tablespoons of olive oil
2 Tablespoons of butter
3 Tablespoons of fresh lemon juice
2 Tablespoons of zest of a lemon
salt and pepper to taste
2 strings of fresh Rosemary
A handful of torn fresh basil
2 strings of fresh thyme
Preparation
Heat a large skillet over medium-high heat. Add olive oil and butter. Incorporate diced zucchini and sate for about 5 to 7 minutes till tender. Add onions and diced tomatoes. Cook for 5 minutes.
Add minced garlic. Meanwhile, bring a large pot with water to boil the spaghetti. Add in salt. Incorporate spaghetti and cook according to the packet instructions or until al dente. Drain and put aside a 1/3 of a cup of pasta water.
Incorporate pasta into the sauce. Lower heat. Add lemon juice, salt, black pepper and zest of lemon.   
You can add now 1/3 of a cup of pasta water. Toss all ingredients well.
Sprinkle pasta with fresh thyme leaves, fresh rosemary and fresh basil leaves. Toss again until well combined. Serve while warm. Sprinkle with more fresh herbs, squeeze of a lemon, drizzle of extra virgin olive oil and grated parmesan cheese. Enjoy!