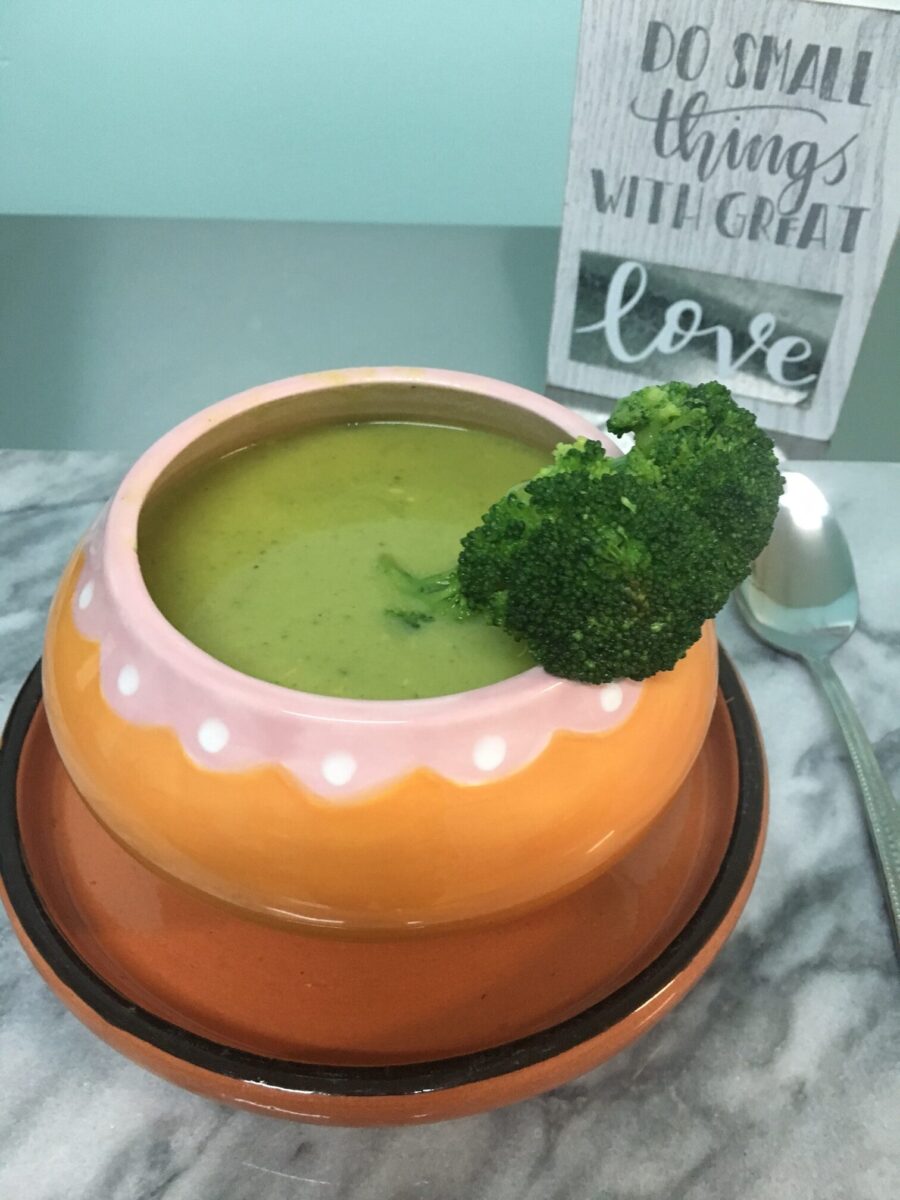 Smooth and creamy without the heavy cream!
Ingredients
5 cups of broccoli florets
2 garlic cloves, minced
1 onion, diced
2 cups vegetable broth or chicken broth
2 potatoes, diced
1 cup sharp cheddar cheese, shredded
1 cup whole milk
2 Tablespoon butter
1/2 teaspoon nutmeg, ground
1/2 teaspoon salt
1/4 teaspoon black pepper
Preparation
Use a large pot and heat over medium high heat and melt butter. Sauté the onions until softened. Incorporate minced garlic. 
Add potatoes and broccoli. 
Seasoned with salt, pepper and nutmeg.
Cook for 5 to 10 minutes. Add broth. 
Bring it to a simmer uncovered, then place lid on pot. Lower heat and cook for about 30 minutes until broccoli and potatoes are tender.
Add milk and simmer for additional 5 minutes.
Turn stove off. Use a hand blender and puree until smooth.       
Add cheese while hot and mix.  Ready to serve and warm your soul up. Enjoy!