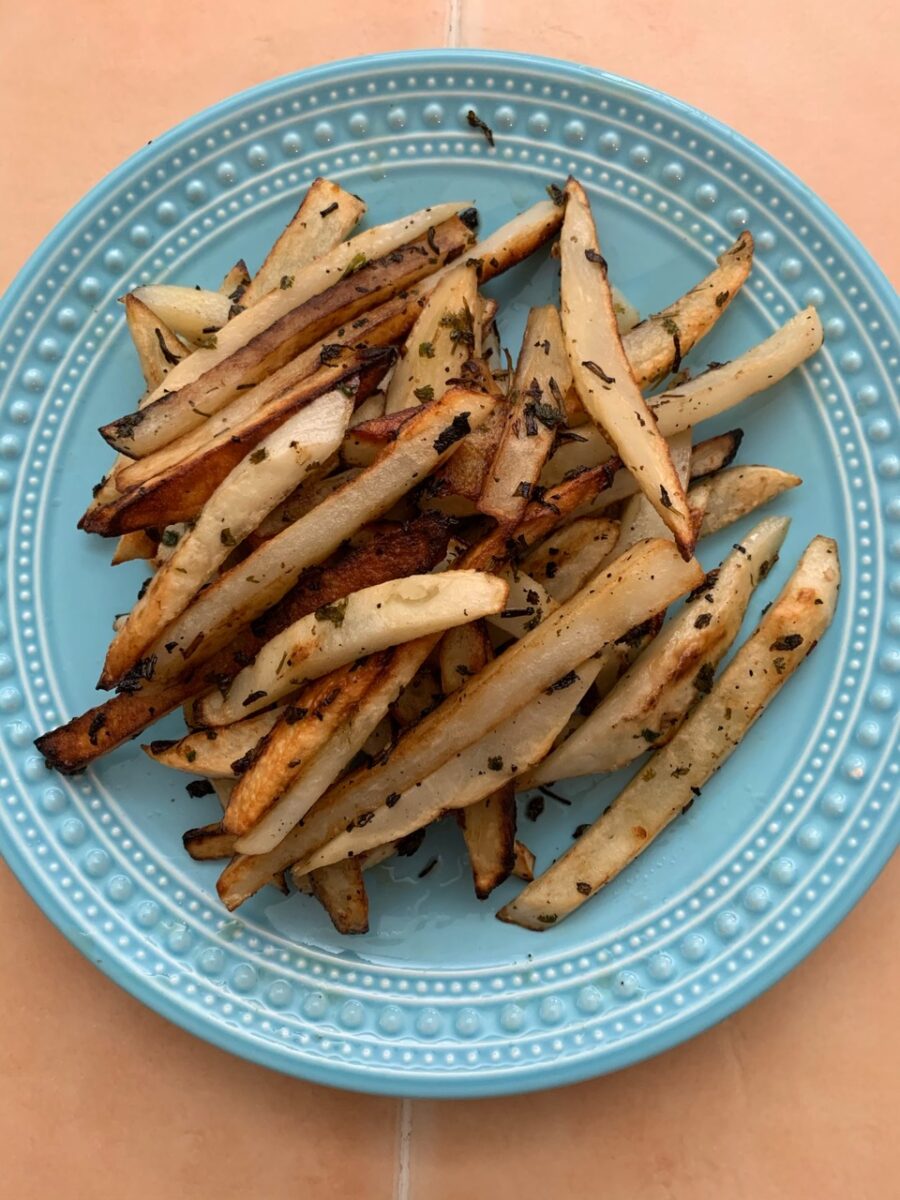 Ingredients
2 Pounds Russet potatoes, scrubbed and peel on
4 Tablespoons fresh cilantro leaves, chopped (optional)
2 cloves garlic, minced
2 teaspoon sea salt
1 teaspoon garlic powder
1/2 teaspoon freshly ground black pepper
4 tablespoons Olive Oil
Preparation
Preheat oven to 400 degrees Fahrenheit. Line a baking sheet with foil paper for easy clean up and drizzle 1 tablespoon of olive oil over to coat sheet pan.
Cut potatoes in same size thickness to cook evenly, about 1/4 inch-thick.
Place potatoes wedges into a large bowl and cover them with water. Let them soak for 15 to 20 minutes. Drain potatoes wedges and pat them dry with paper towel.
Use a large bowl to toss potatoes with rest of olive oil, sea salt, black pepper, garlic powder, and minced garlic.
Spread potatoes wedges in a single layer on the prepared pan.
Roast in the lower third of the oven for about 20 minutes, then flip the wedges over using a spatula and sprinkle with fresh cilantro leaves.
Let potatoes wedges to crisp up and be deeply golden on all sides for about 10 to 15 extra minutes.
Serve while hot. Add extra sea salt if you want. Enjoy!