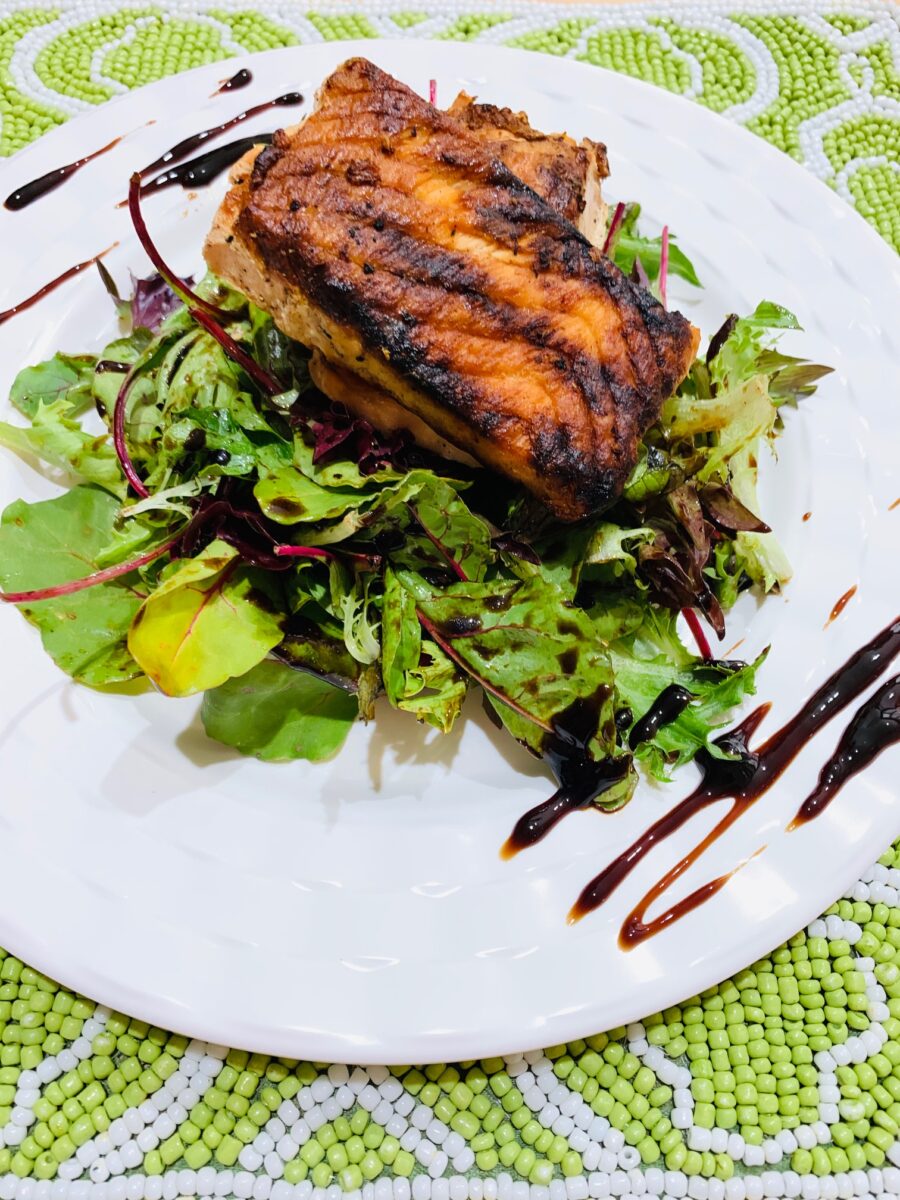 Ingredients
6 (6 ounces) salmon fillets
3 Tablespoon olive oil
1 Tablespoon Dijon mustard
2 Tablespoon pomegranate molasses
1 teaspoon sea salt
1 teaspoon freshly ground black pepper
juice of 1 lemon
Preparation
Heat the grill on medium-high.
Use a large zip-log bag and place salmon fillets in. Add to the bag Dijon mustard, pomegranate molasses, lemon juice and olive oil. Sprinkle with salt and pepper. Place into the refrigerator and marinade for 30 to 40 minutes. Remove from fridge and let it come back at room temperature.
Place salmon fillets on the grill. Cover the lid and grill until crispy for about 5 to 7 minutes. Flip to the other side and grill for another 4 to 5 minutes until inside is flaky and cooked.
Serve warm over a mixed green salad. Enjoy!