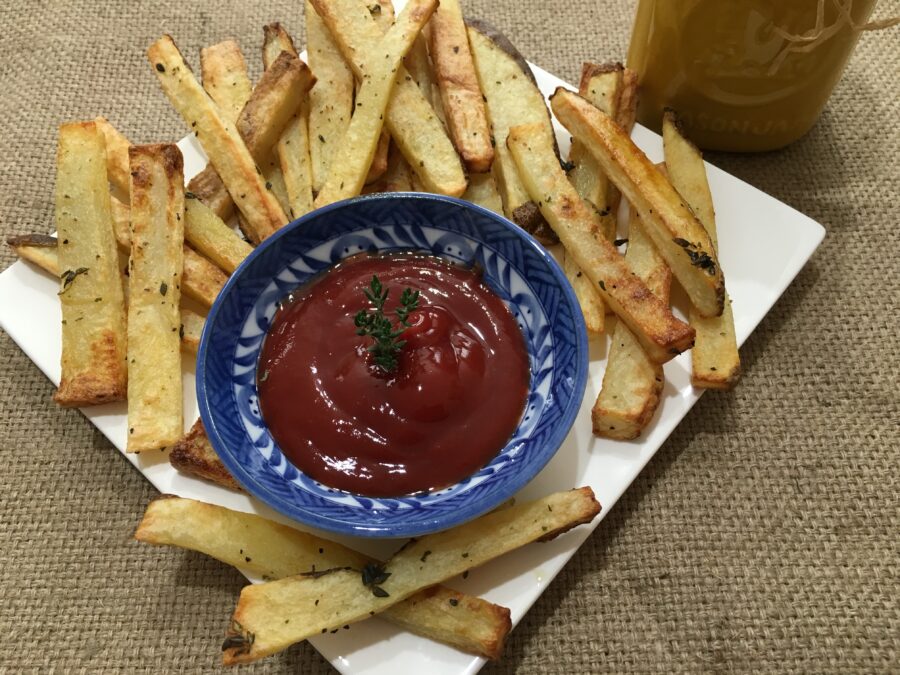 Ingredients
3 large potatoes
2 Tablespoon olive oil
1/2 teaspoon garlic powder
1/2 teaspoon fresh thyme, chopped
1/2 teaspoon cayenne pepper
1/4 teaspoon salt
1/4 teaspoon freshly ground pepper
Preparation
1. Preheat oven to 425 degrees Fahrenheit.
2. Cut potatoes with skin on into wedges.
3. Mix olive oil, garlic powder, fresh thyme chopped, cayenne pepper, salt and black pepper and place over potatoes wedges in a single layer on a baking sheet.
4. Roast for 20 minutes turning potatoes once. Enjoy!