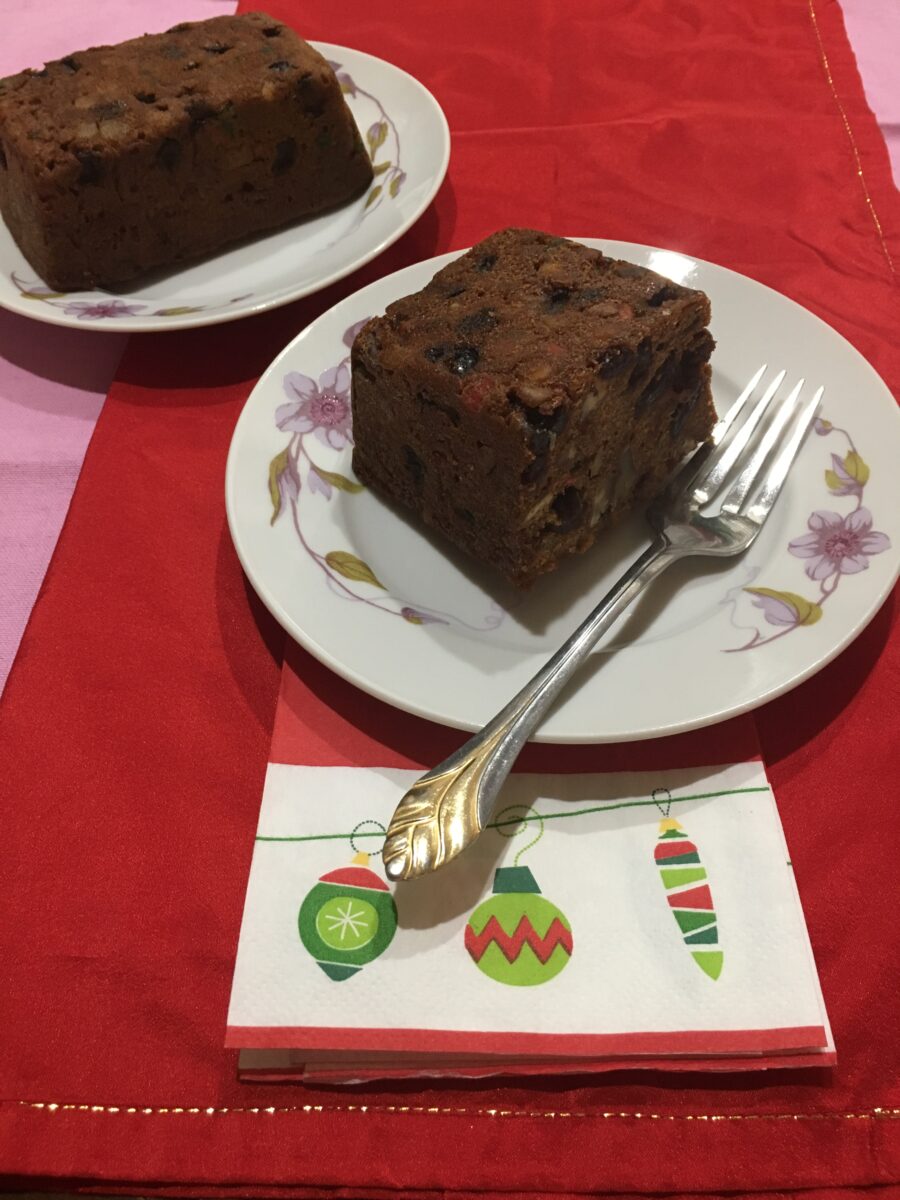 Ingredients
1- 16 ounces Fruit Cake Mix
1 1/2 cups All Purpose Flour
3/4 cup walnut halves
5 eggs at room temperature
1/2 cup unsalted butter, softened
1 Tablespoon dark molasses
1/2 cup granulated sugar
1/3 cup brown sugar
1 cup dark raisins
1/3 cup date, chopped
1 teaspoon ground cinnamon
1/2 teaspoon ground nutmeg
1/3 teaspoon ground cloves
1/2 cup rum
Preparation
Grease with butter 6 cavity mini loaf pan (great for individual Xmas gifts). Preheat oven to 250 grades Fahrenheit.
Combine all fruits cake mix, dates, raisins and walnuts in a large bowl and pour rum over. Let them soak overnight and placed on your kitchen counter.
Into another large bowl, beat together at medium speed eggs, both sugar and butter until well blended. Scrape bowl making sure all ingredients are incorporated. Add molasses and mix.
In a large bowl sift together flour, cinnamon, nutmeg and ground cloves. Add slowly to egg mixture and beat for about 2 minutes in high speed until all ingredients are well combined. (Do not over mixed)
Stir in fruits and nuts mixture.
Spread mixture evenly into 6 greased mini loaf pan or any pan of your choice.
Bake for about 1 1/2 hour or until top is golden brown and toothpick inserted into mini cakes comes out clean.
Let it cool for about 20-25 minutes. Invert and serve. Enjoy!