A HEALTHY MEAL PLAN, MEDITERANIAN DISHES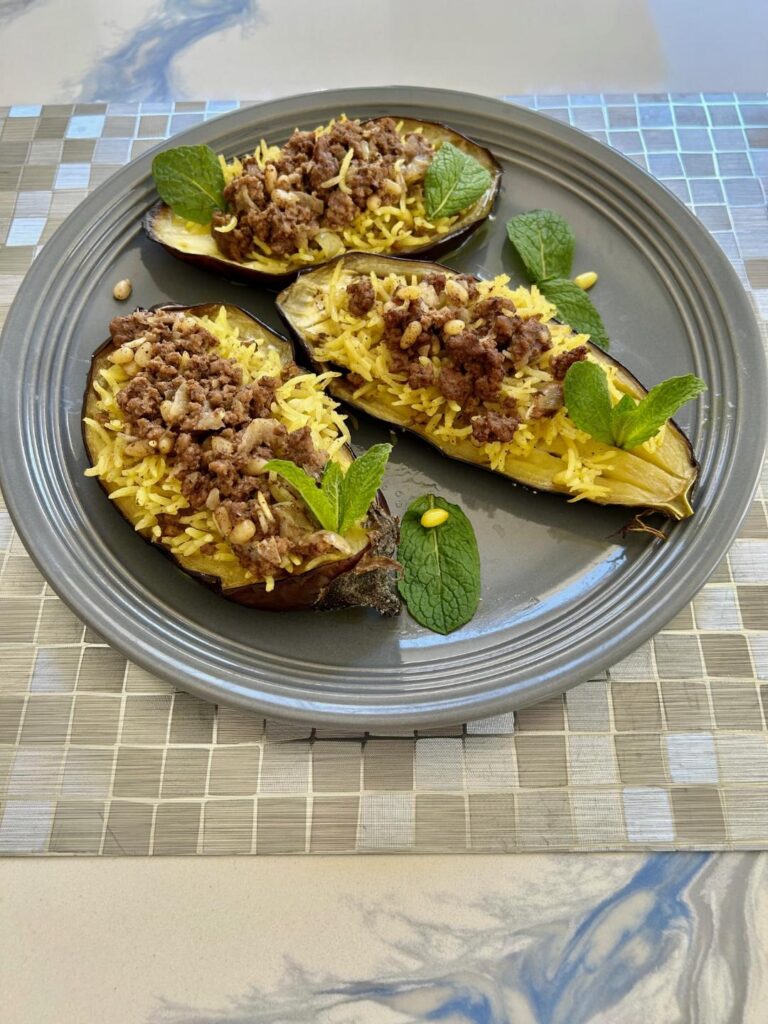 Ingredients
4 medium eggplants
1/2-pound ground lean meat
3 garlic cloves, minced
3 Tablespoons olive oil to drizzle over eggplants
2 tablespoons olive oil for rice
1 cup of basmati rice, uncooked
2 cups filtered water
1/2 teaspoon turmeric, ground
1/3 teaspoon cumin, ground
1/3 teaspoon nutmeg
1/3 teaspoon dried mint
1 teaspoon salt
1/3 teaspoon black pepper
1/3 cup pine nuts, toasted
Preparation
Line a baking pan with foil paper. Meanwhile preheat oven to 400 grades Farenheit. Cut each eggplant in half and score the flesh crosswise using a knife so they will become tender in the center. Do not peel eggplants. Drizzle top of eggplants with olive oil.   
2. Roast eggplants for about 25 to 30 minutes or until flesh in center is cooked and tender.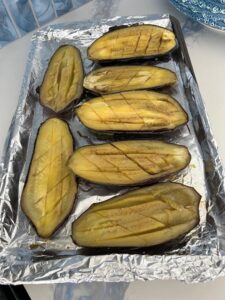 3. Meanwhile, take a medium saucepan and heat olive oil. Add ground meat. Seasoned with nutmeg, salt, and pepper. Cook meat for about 10 minutes and add in minced garlic. Stir.
4. Incorporate one cup of basmati rice. Add turmeric and dried mint. Toast rice for a minute. Stir well. Add 2 cups of water and let it simmer over medium-high heat uncovered.
Lower heat and cover the pan. Cook rice for 15-20 minutes till tender and water has evaporated.  Set aside.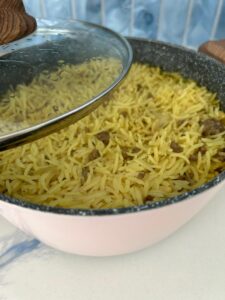 5. Fill the eggplants shells(boats) with rice mixture. Place in oven for only 5-7 minutes.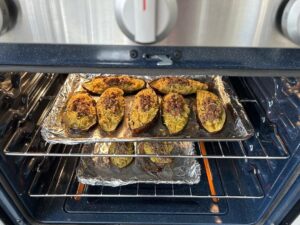 6. Garnish with some toasted pine nuts and fresh mint. Enjoy!