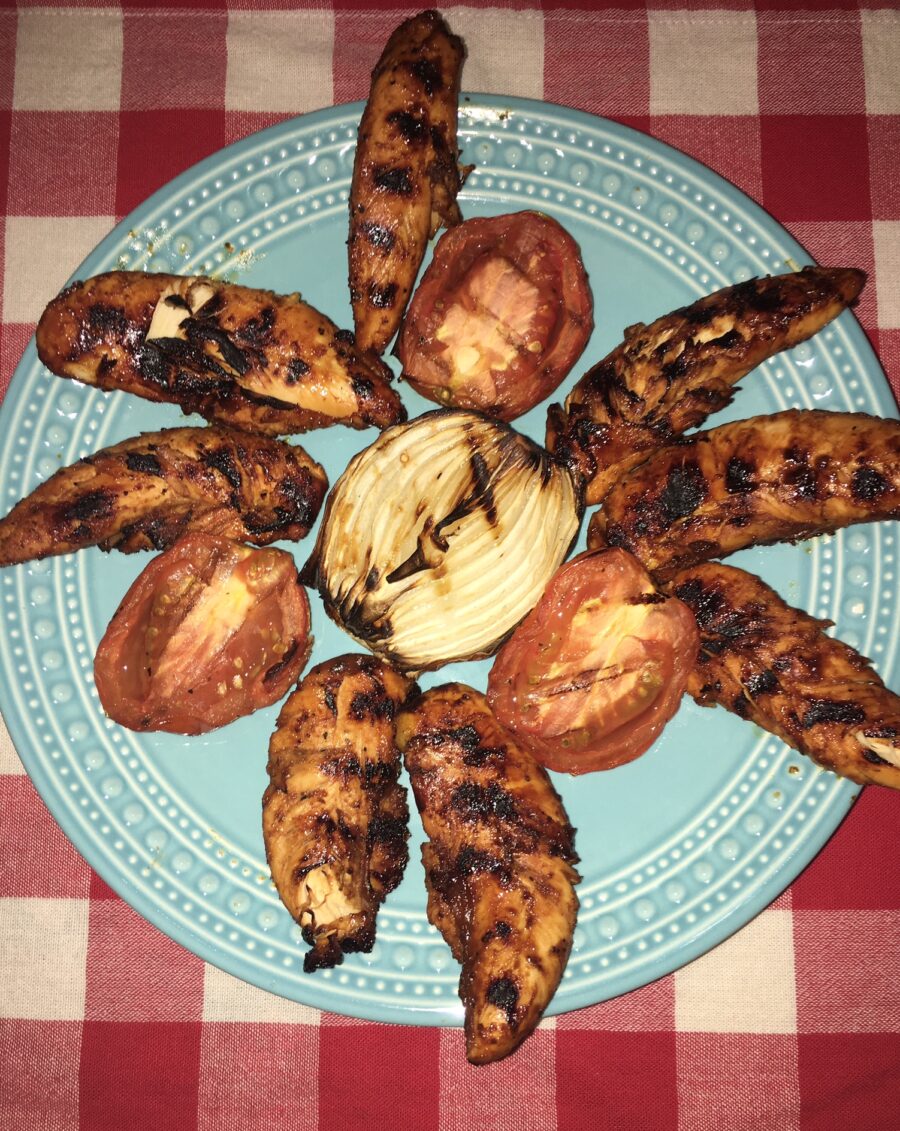 Ingredients
20 Chicken Tenderloins
2 Tablespoon Dijon mustard
1 Tablespoon Worcestershire Sauce
1/2 cup cherry vinegar
2 Tablespoon Pomegranate molasses
1 Tablespoon Ketchup
1/2 cup fresh lemon juice
1/4 teaspoon turmeric
1 teaspoon garlic powder
1/2 teaspoon onion powder
1/4 teaspoon lemon pepper seasoning
Tomatoes and onions to grill, optional
Preparation
In a large bowl mix all ingredients. Scoop out 1/2 a cup of this marinade to coat the chicken tenderloins when grilling.
Incorporate chicken into marinade and coat well. Cover bowl.
Refrigerate for at least 2 hours.
Remove marinated chicken from the fridge.
Set your BBQ grill on medium heat and grill chicken tenders for about 20 to 25 minutes turning occasionally to brush sauce mixture at every turn. Make sure chicken are cooked through but juicy and tender.
Grill tomatoes and onions as well.
Serve next to salad or rice. Enjoy!