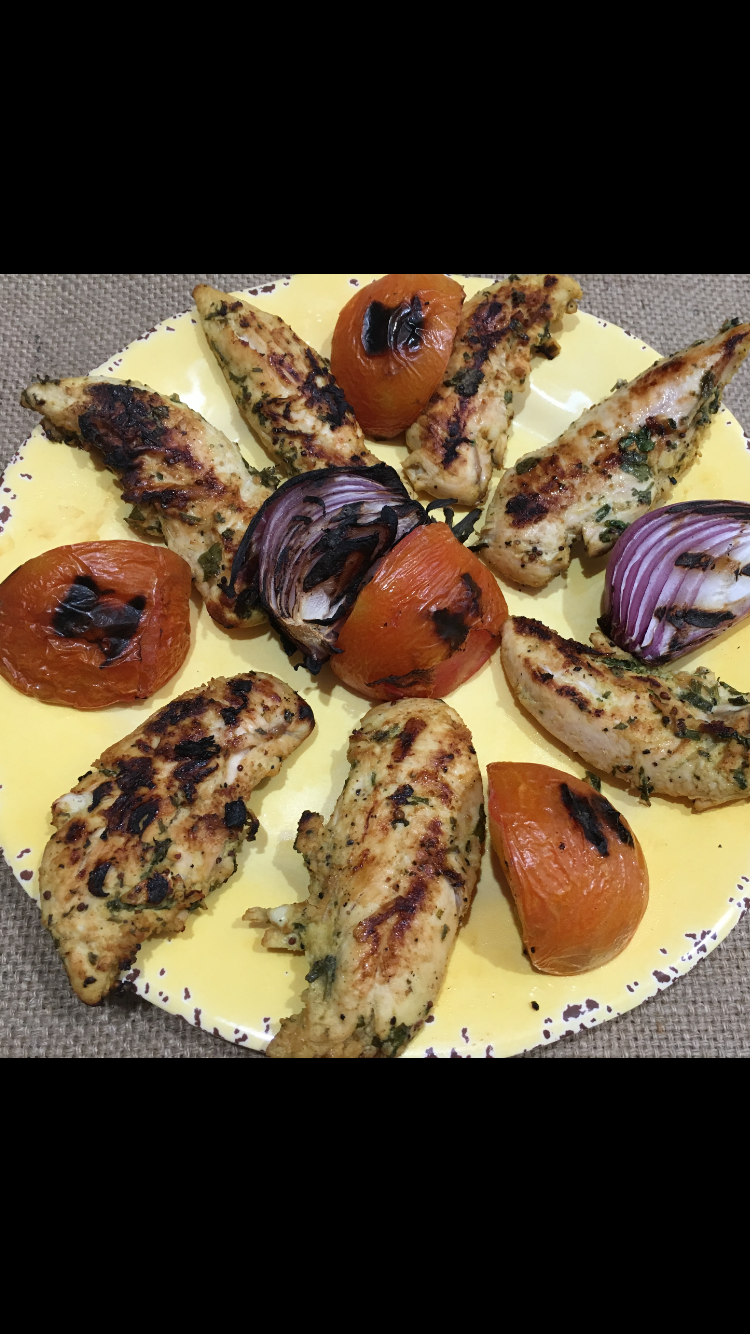 Ingredients
2 Pounds skinless chicken tender breasts
1 Tablespoon pomegranate molasses
3-4 garlic cloves, minced
1/2 cup fresh cilantro leaves, finely chopped
1 tablespoon Dijon mustard
1/2 cup fresh lemon juice
1 teaspoon ground adobe spices
1/2 teaspoon salt
1 teaspoon freshly ground black pepper
1 teaspoon extra virgin olive oil
Preparation:
Place chicken in a large bowl or Ziploc bag. Add lemon juice, olive oil, pomegranate molasses, mustard, lemon juice, adobe spices, minced garlic, chopped cilantro, salt and pepper. Mix all well. Place in the fridge and marinade for at least 2 hours. Meanwhile preheat the grill to medium-high.
Place marinated chicken into the grill and cook for about 2-3 minutes on each side or until chicken is completely cooked through.
Grill some tomatoes and onions, great accompany and best serve next to a salad. Enjoy!