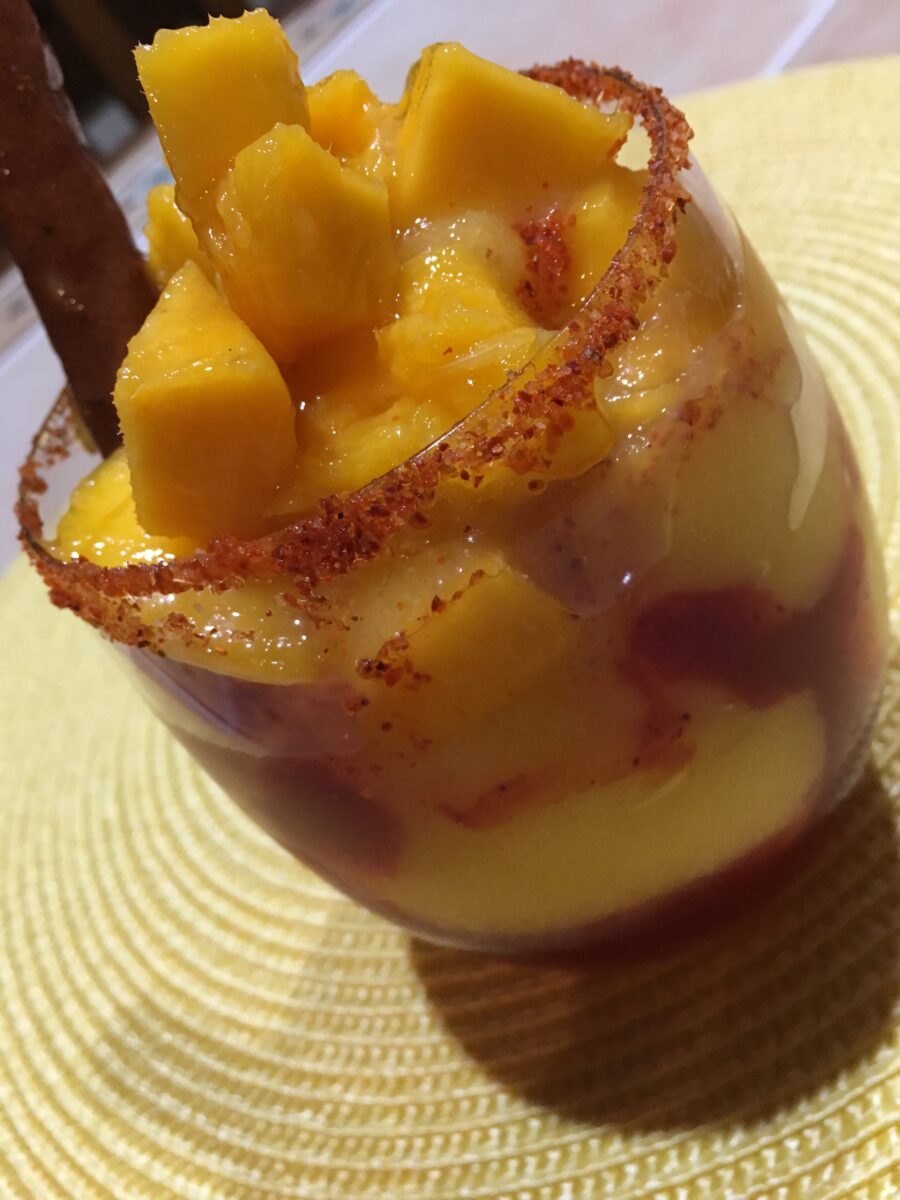 Ingredients
2 cups mango nectar
3 mangos, peeled and quartered frozen
2 fresh mangoes, peeled and quartered
1/2 Lemon, juiced
3 Tablespoons chili sauce (chamoy)
1 Tablespoon tajin seasoning
1 1/2 cups ice cubes
2 Tamarindo candy straws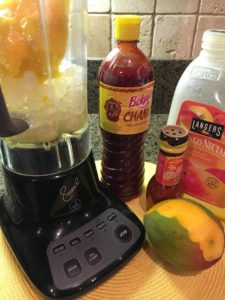 Preparation
Place frozen mangoes, fresh mangoes and nectar into the blender and blend well till very smooth.
Deep each glass tops into lemon juice first , and follow with the tajin seasoning all around.
Pour about 2 Tablespoon of chamoy sauce in each glass. Add frozen mango mixture.
Top with fresh mangoes with a drizzle of chamoy if you want and a sprinkle of tajin seasoning.
Place  Tamarindo Straws into the cups. Enjoy immediately.