A HEALTHY MEAL PLAN, ASIAN DISHES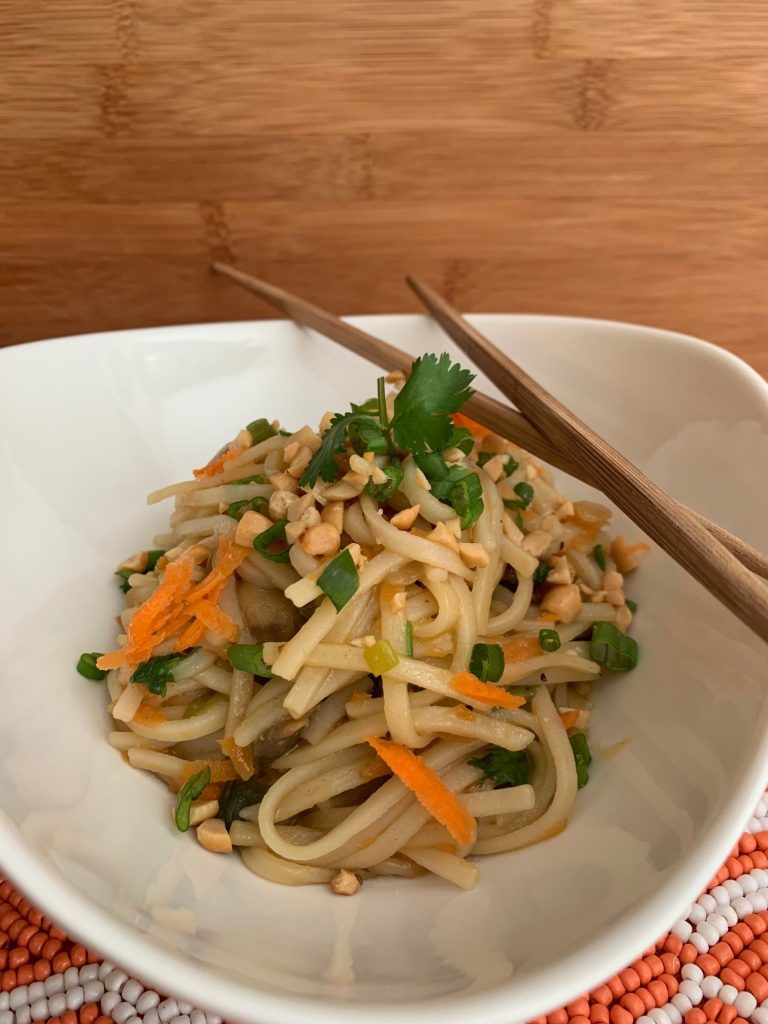 Ingredients
8 ounces Pad Thai noodles
4 cloves of garlic, minced
1 teaspoon fresh ginger, grated
1 cup white bottom or Cremini mushrooms, sliced
4 carrots, grated
1 onion, diced
1 fresh red chili, finely sliced
4 green onions, sliced
2 Tablespoon, salted chopped peanuts
2 Tablespoon lemon juice, fresh
1/4 cup of vegetable stock
2 teaspoon light soya sauce
2 Tablespoon rice vinegar
1 teaspoon brown sugar
1/2 teaspoon cayenne pepper
1 Tablespoon fish sauce
2 Tablespoon olive oil
Preparation
Bring a large pot with water to boil. Insert pad Thai noodles and cook for about 5 minutes or until soft. Drain and rinse. Set aside.
Heat at medium-high heat a wok or large skillet and add olive oil. Incorporate minced garlic, fresh red chili, and diced onions. Sate until tender.
Add shredded carrots and mushrooms. Cook for about 5 to 6 minutes or until mushrooms are soft.
Mix together sauce in a bowl using vegetable stock, brown sugar, fish sauce, rice vinegar, lemon juice, cayenne pepper and soya sauce.
Incorporate sauce over veggies in wok. Simmer for about 2 minutes. Add sliced green onions.
6. Fold in Pad Thai noodles.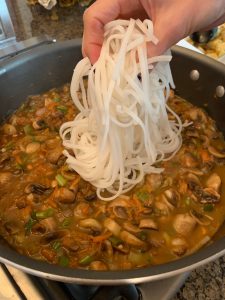 7. Lift and turn noodles until well combined into sauce. sprinkle with some more chopped green onions.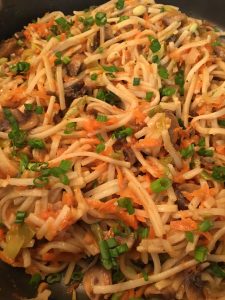 8. Serve and top with some chopped peanuts. Enjoy!
Note: Simply follow this same recipe and add shrimp or chicken.