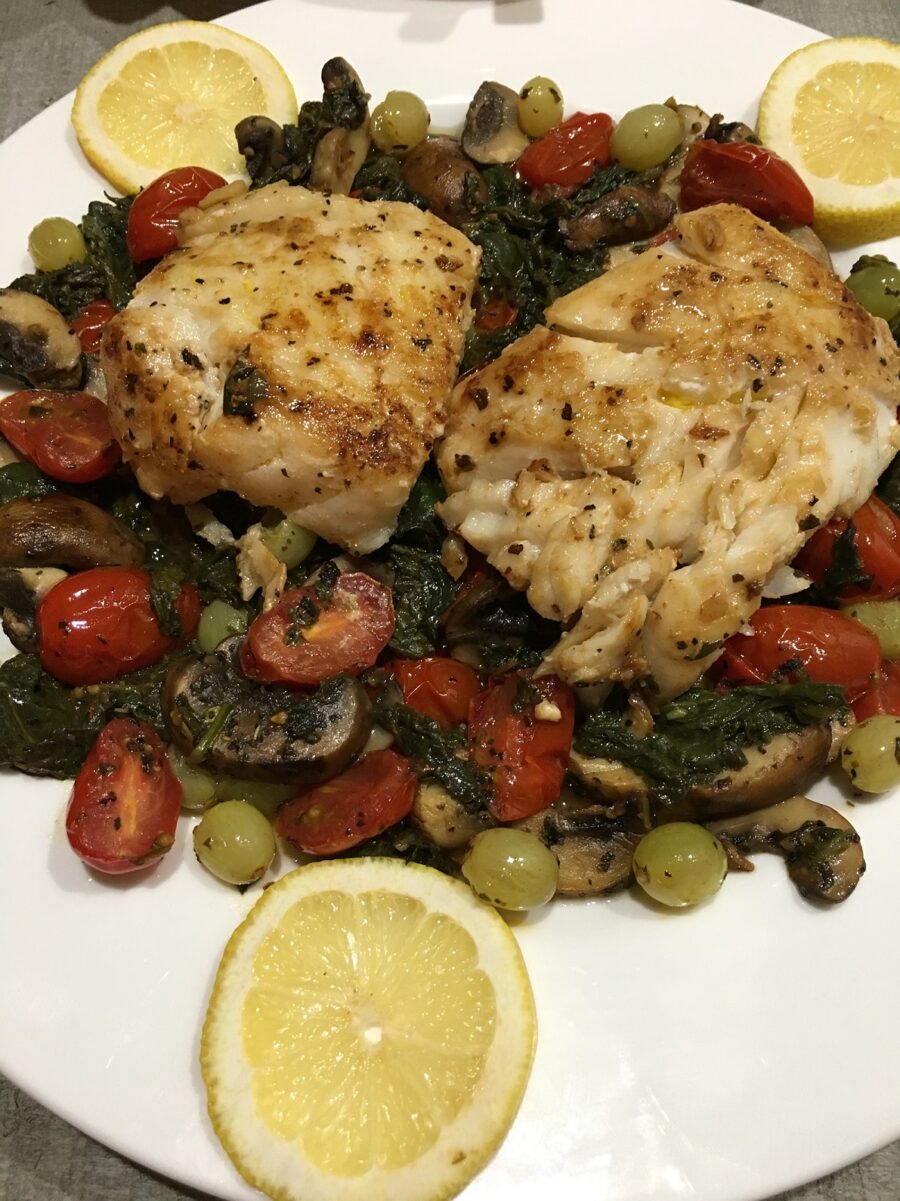 Ingredients
2 pounds  fresh fillets cod
3 garlic cloves, minced
2 cups mushrooms, sliced
2 cups cherry tomatoes, halves
15 white grapes
1/4 cup dry white wine
2 Tablespoon Olive Oil + 2 extra Tablespoon
1 teaspoon oregano, dried
1 teaspoon lemon zest
3 cups of spinach, frozen or fresh
1/2 teaspoon, crushed red pepper
1/2 teaspoon kosher salt
1/4 teaspoon fresh ground black pepper
Preparation
Heat olive oil in a large skillet over medium heat. Season fish with salt and pepper on both sides.
Place cod fillet to sauté in pan for 2-3 minutes on each side. Remove from pan and set aside.
Add the other 2 Tablespoon of olive oil to a new clean skillet. Sauté garlic, mushrooms at medium-heat till mushrooms are soft and tender. Add cherry tomatoes, zest of lemon and spinach. Add salt, pepper, crushed red pepper and dried oregano. Stir all ingredients, add white grapes, and dry white wine. Continue to cook for about 5-8 minutes.
Transfer cod filet fish over the sauce. Lower heat. Simmer for 2-3 minutes for fish to complete cooking and absorbed sauce flavors.
Serve with a squeeze of a lemon next to a light salad or rice. Enjoy!