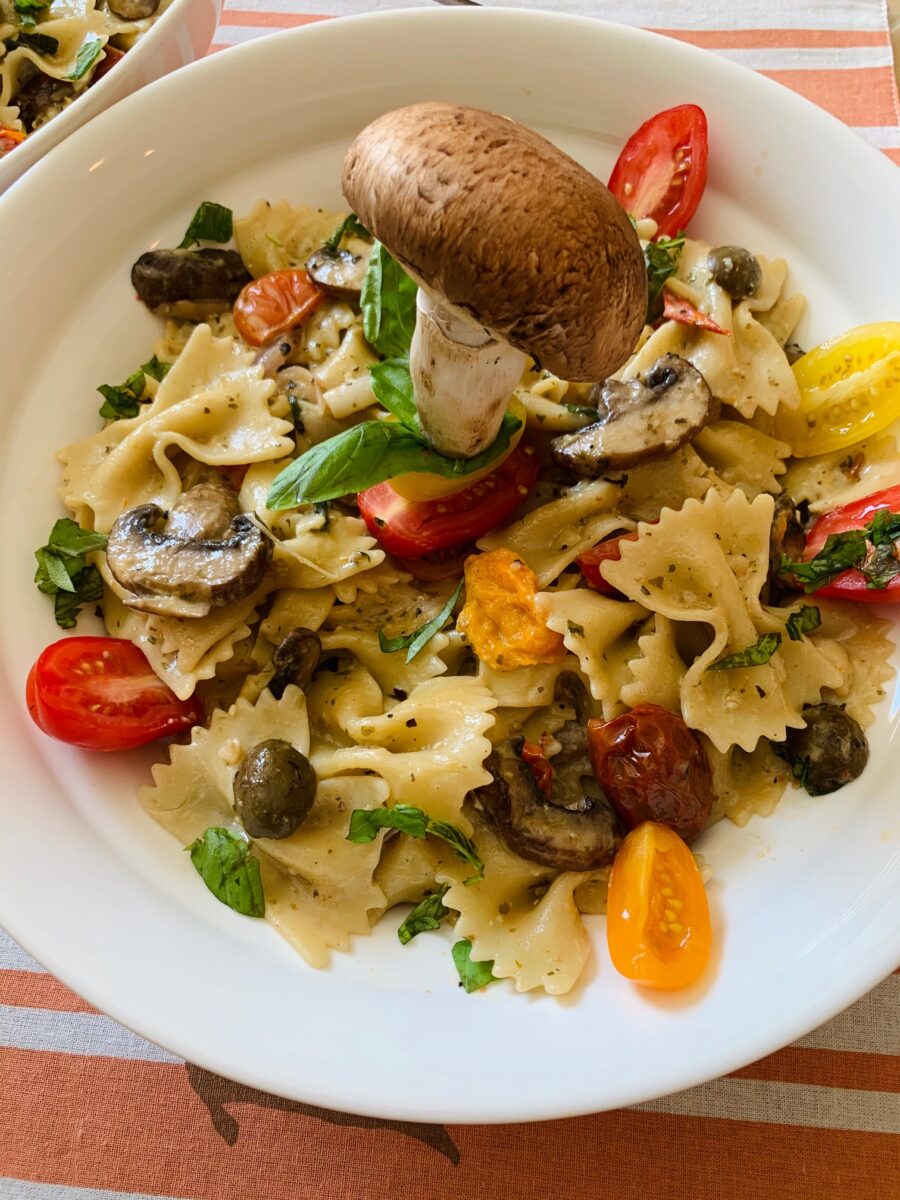 Ingredients
1 pound Bowtie pasta, boiled according to package
2 cups of baby Portabella mushrooms, sliced
1 pint of multi-colored cherry tomato, cut in half
3 Tablespoon of extra Virgin Olive Oil
1 Tablespoon of butter
1/4 cup of Pecorino Romano Cheese, grated
1/3 cup stuffed pimento green olives, pitted and cut in half
1/2 cup Homemade Basil Pesto (see recipe on my site)
1 red onion, thinly sliced
Preparation
Use a large pot with boiling salted water and cook pasta al dente. 2. Rinse pasta and set aside.
3. Use a large skillet and at medium-high heat with olive oil and butter  sate sliced onions till tender.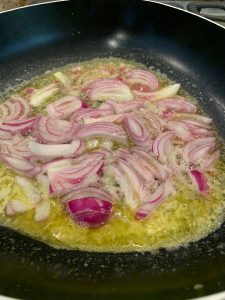 4. Incorporate mushrooms. Cook till softened.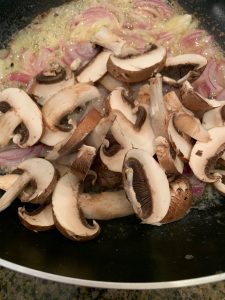 5. Add cherry tomatoes and stuffed green olives. Stir to combine.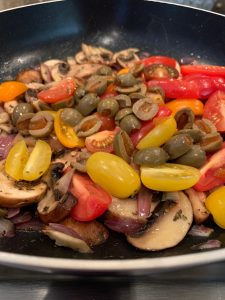 6. Incorporate Homemade Basil Pesto.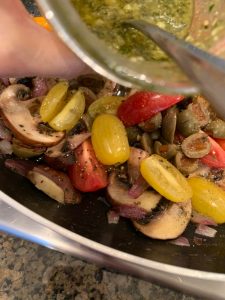 7. Mix all ingredients and cook sauce for about 10 minutes.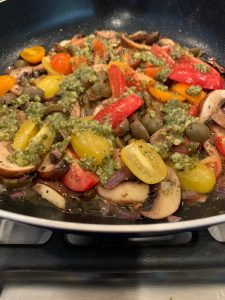 8. Grate 1/4 cup of Pecorino Romano cheese on top of warm pasta in
the pot.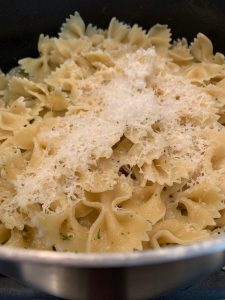 9. Pour sauce over pasta and mix to incorporate all ingredients. Garnish with some fresh basil leaves and cherry tomatoes. Serve warm or at room temperature. Enjoy!