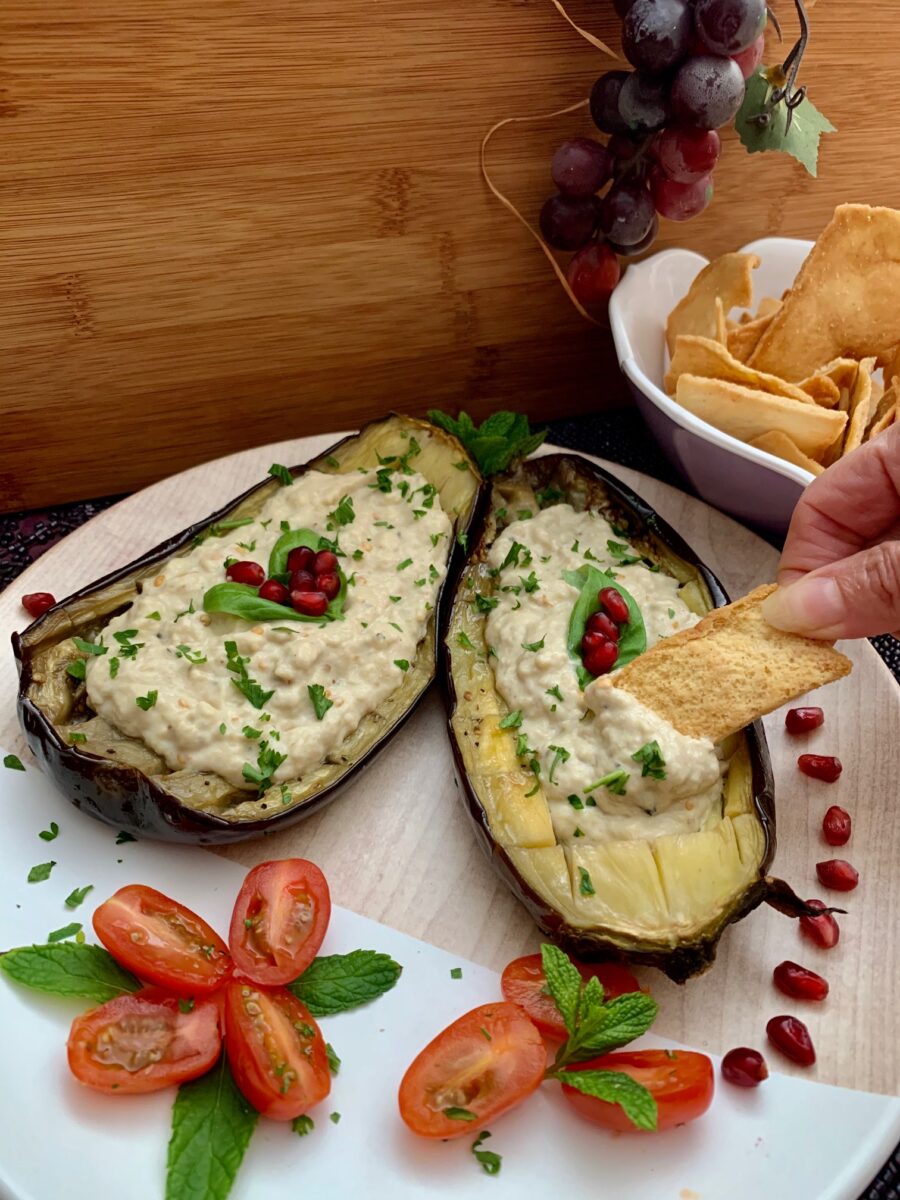 Ingredients
2 medium eggplants shiny and smooth skin
2 cloves of garlic, minced
2 Tablespoons tahini
2 Tablespoon of Labneh or sour cream
2 Tablespoon fresh lemon juice
zest of one lemon
2 Tablespoon fresh finely chopped flat-leaf parsley
1/3 cup of extra virgin olive oil
1/2 teaspoon salt
pinch of black pepper
1/4 teaspoon ground cumin
2 Tablespoon pomegranate seeds, for garnish
Toasted Pita bread wedges
Preparation
Preheat oven to 400 degrees Fahrenheit. Line a baking sheet with nonstick foil and drizzle a little bit of olive oil over to prevent the eggplants from sticking.
Halve the eggplants lengthwise. Score them using a knife.                                                                                                                                                                                                                            
Brush the cuts slightly with olive oil. Place eggplants on the baking sheet facing up. Sprinkle with salt and pepper to taste.
Roast eggplants in the preheated oven for about 45 minutes or until eggplants pulp are soft.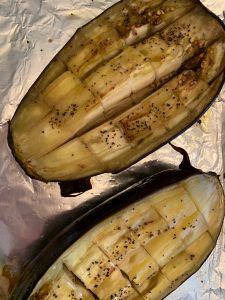 5. Remove eggplants pulp with a spoon carefully but not all, leaving some of the pulp around skin.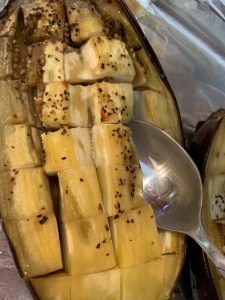 6.  Add eggplant pulp into a food processor or can also be made by hand using a fork.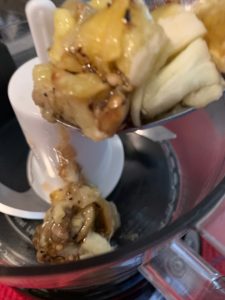 7. Add minced garlic, lemon juice, lemon zest, tahini, labneh, cumin, and salt. Pulse and process only couple times for better texture.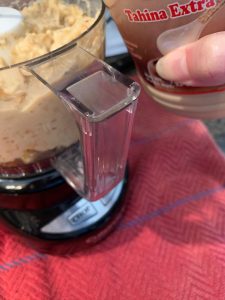 8. Spoon out eggplant dip from processor and fill up your eggplant boat skin. Sprinkle fresh parsley leaves over the top and garnish with pomegranate seeds. Enjoy cold or at room temperature next to toasted pita bread, carrots or any vegetable you desire.