DESSERTS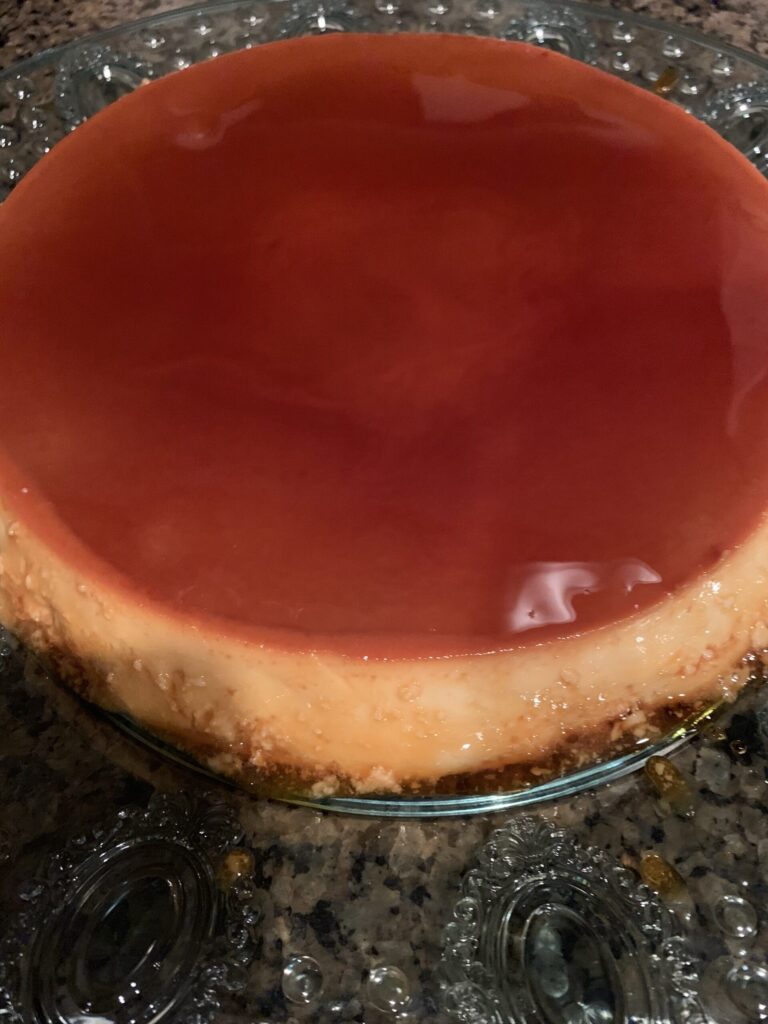 Please yourself with this delicious Caramel Flan, tangy from the Sour Cream with a super creamy cheesy delightful ending in your palate to enjoy after any meal!
Ingredients
5 large eggs, room temperature
1 can (14 ounces) sweetened condensed milk
1 can (12 ounces) evaporated milk
4 ounces cream cheese, softened
4 ounces sour cream, room temperature
2 teaspoons vanilla extract
1/4 cup light brown sugar
1/2 cup granulated sugar
zest of an orange
3/4 cup of water
Preparation
For the Caramel: Cook sugar and water over medium-low heat in a heavy saucepan for about 10 to 12 minutes or until melted and sugar color is golden brown. Use some extra water to brush down crystal form around the sides of saucepan. Pour caramel quickly into a round glass souffle dish. Make sure to coat sides and bottom of dish. Let caramel stand for 5 minutes to set. Set aside. Preheat oven to 350 grades Farenheit.
Use a large bowl, cream together with a hand mixer sour cream and cream cheese together until smooth. Add eggs one at a time. Add vanilla, zest of an orange, sweetened condensed milk, and evaporated milk. Beat until all well combined. Pour mixture over caramelized sugar.
Place flan over a larger deep baking pan (I used a half size deep aluminum steam table pan). Pour boiling water up to 1 1/2 inches deep in the larger baking pan.
Bake for about 1 hour and fifteen minutes or until mixture is set in the center.
Remove dish from water to cool completely over a wire rack.
Refrigerate for about 4 to 6 hours or overnight.
Run a knife around edges and unmold over a platter. Enjoy!