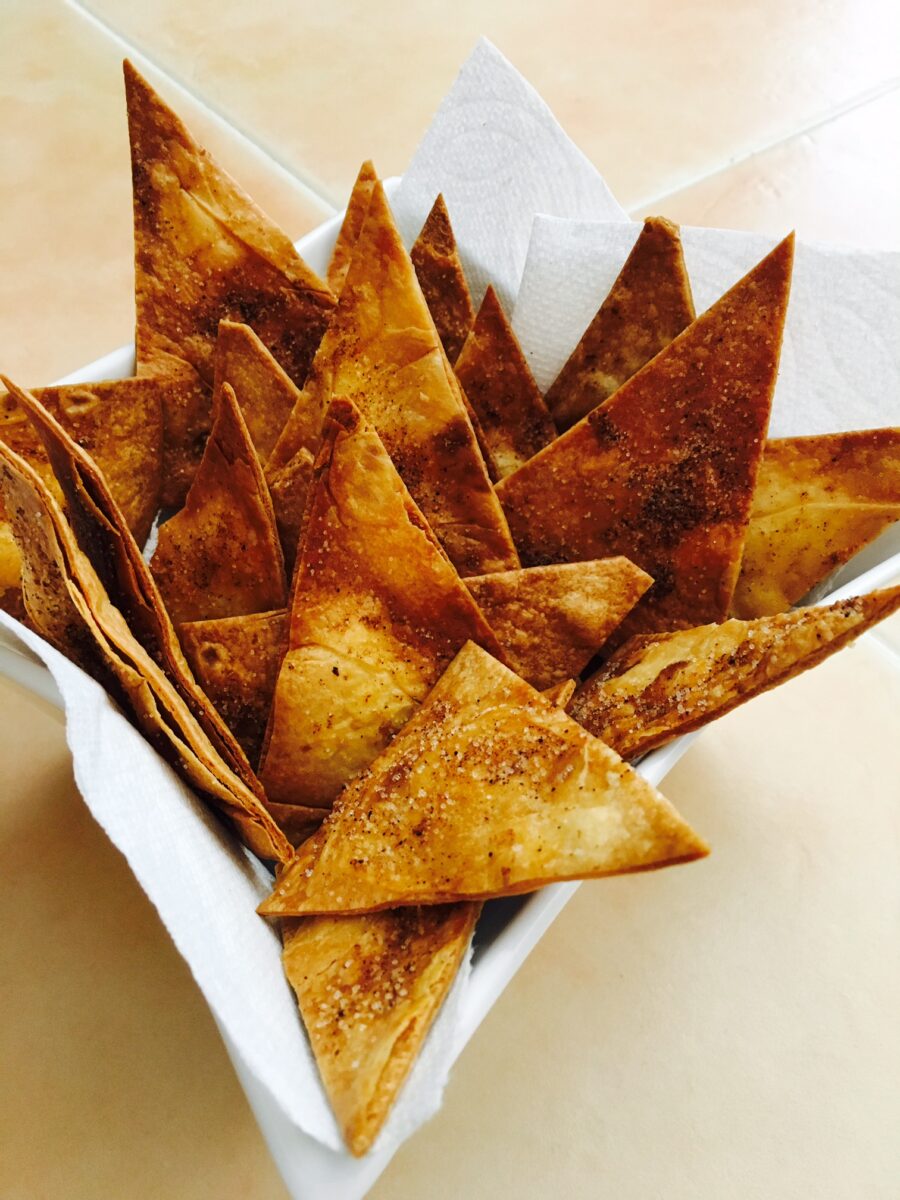 Ingredients
6 large flour or corn tortilla
2 Tablespoon of canola oil
4 Tablespoon of white vinegar
1/2 teaspoon cumin, ground
1/2 teaspoon salt
1/3 teaspoon paprika
1/3 teaspoon chili powder
Preparation
Preheat oven at 350 grades Fahrenheit.
Pile 3 tortillas up and using a pizza cutter cut into 8 slices. Repeat same for the other 3 tortillas.
Line a baking sheet pan with foil and arrange tortilla wedges in a single layer. Brush tortillas wedges with the mix of oil and vinegar.4. Sprinkle tortillas with spices.     
5. Bake chips for about 8 to 10 minutes or until chips are golden brown and crispy.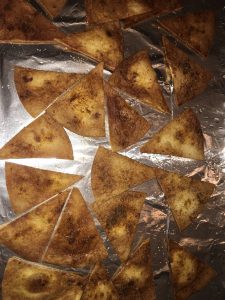 Serve next to your favorite salsa or guacamole. Enjoy!