APPETIZERS, LATIN DISHES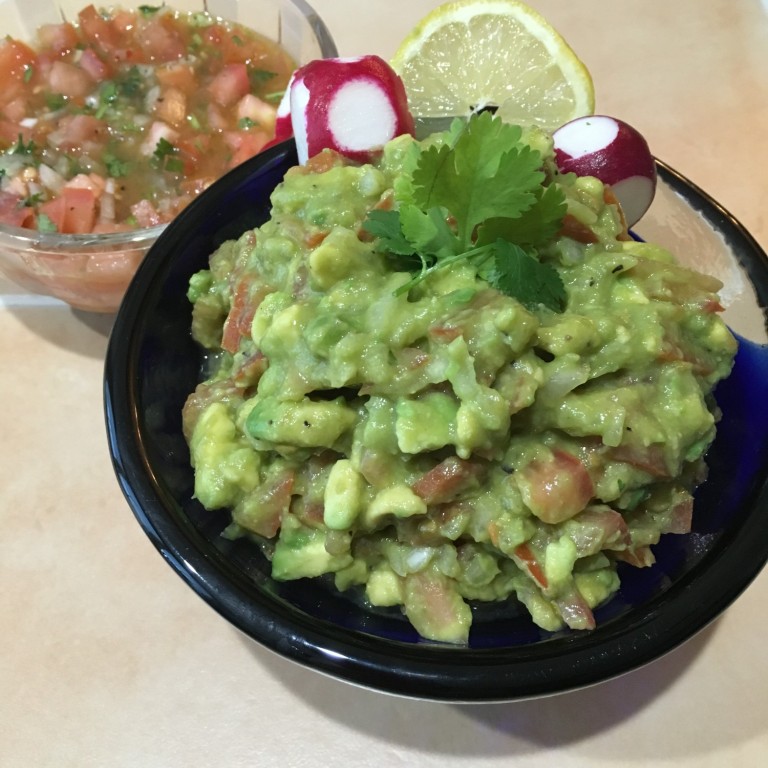 Top your grilled shrimp, fish, steak or chicken with this simple and tasty guacamole. Great for a party too !
Ingredients
3 avocados
2 tomatoes, chopped
1/4 cup cilantro, chopped
1 small white onion, small diced
1/2 lemon, juiced
1 teaspoon hot sauce
Salt and pepper to taste
Preparation
Smash two of the avocados and one diced to add more texture to your guacamole.
Add in lemon juice for your avocados to stay bright green. Stir in tomatoes, cilantro, salt, pepper and hot sauce. Mix all well.
Chill and serve with tortillas or yucca chips. Enjoy!