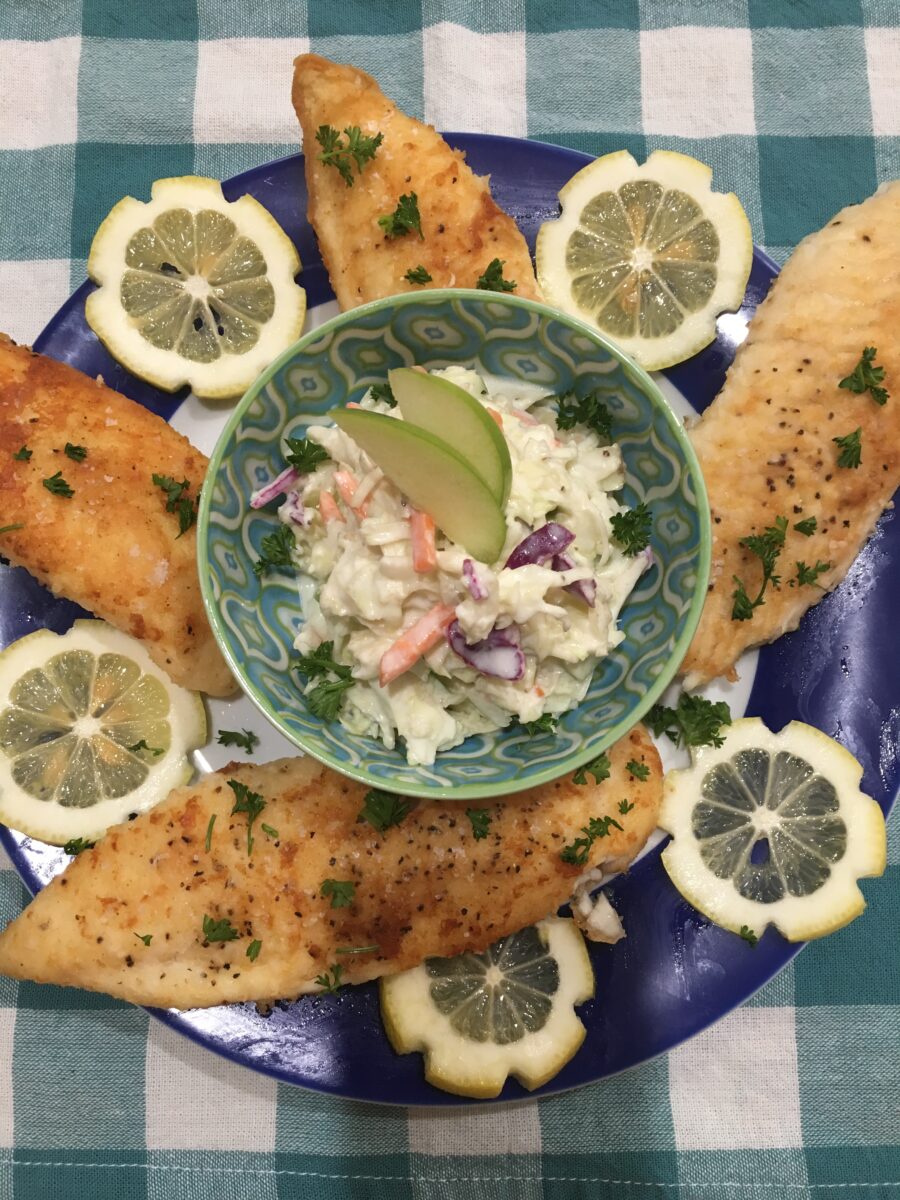 Ingredients
6 Tilapia fillets
3/4 cup all-purpose flour
2 Tablespoon Olive Oil
1 teaspoon Kosher salt
1 teaspoon freshly ground black pepper
1 teaspoon garlic powder
1 teaspoon onion powder
juice of  2 fresh lemons
Preparation
Dry Tilapia fillets with paper towels. Sprinkle 1/3 teaspoon of salt and pepper on both sides.
In a medium size shallow dish place flour, rest of salt, pepper, garlic powder and onion powder.
Press Tilapia fillets into seasoned flour to lightly coat on both sides.
Shake off any excess of flour. Set aside.
Place Olive Oil on a large skillet and heat over medium-high heat. Cook tilapia fillets for about 3 to 4 minutes on each side or until flaky.
Remove from heat, squeeze juice of lemons over it, and could be served next to "No Mayo"coleslaw salad.(see my site for recipe, excluding the chicken and adding some diced green apples instead) Delicious, and light. Try it!