APPETIZERS, ORGANIC PIZZAS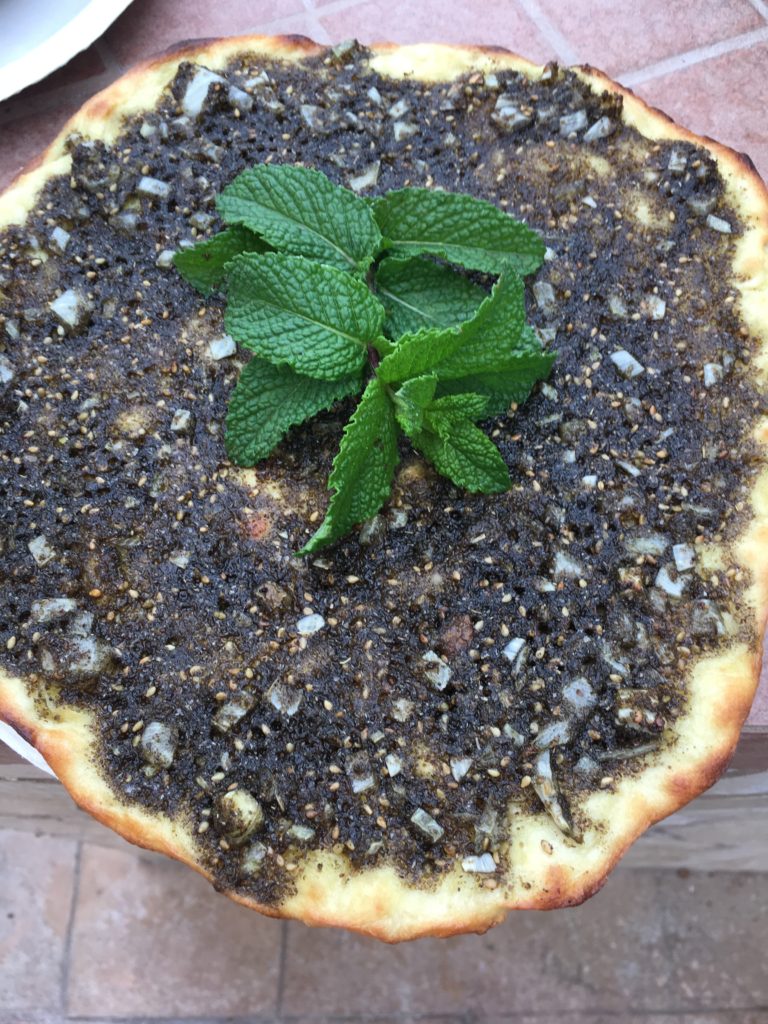 Man'oushe Dough Ingredients (you can see my Organic Homemade Dough recipe on my site) or follow this simple one:
1 cup All purpose flour
1/3 cup warm water
1 Tablespoon active dry yeast
1 1/2 teaspoon sugar
1/2 teaspoon Kosher salt
2 Tablespoons of Extra Virgin Olive Oil
Zaatar Topping (recipe on my site)
Preparation to make your Man'oushe thin crust Dough or any Pizza of your choice grilled over a Gas or Charcoal Grill
Combine warm water, yeast and sugar into a small glass bowl. Stir and let it sit for about 15 minutes until yeast starts to bubble or foam appeared on the surface.
 In another glass large bowl place flour and salt. Add the yeast mixture and incorporate extra virgin olive oil slowly mixing with your hands until well combined.
Floured a surface and transfer dough. Knead it for about 5 to 7 minutes.
Transfer dough to an olive oil greased bowl and pour some of the olive oil left over your hands to coat dough .
Cover dough with a towel and let it rise for about 2 hours or until dough has doubled in size.
Preheat grill to 400 grades Fahrenheit.
Meanwhile roll out dough over a floured surface or over (pizza peel spatula) extending from the middle toward the edges.
Transfer dough to a preheated Pizza Stone.
Spread zaatar topping or any of your topping choices over dough and place man'oushe over you preheated pizza stone. Cover grill and let it cook for about 8 minutes or until crust is crispy, golden brown underneath and all around the edges.
Extending your Organic Pizza Dough over your wooden Pizza Peel making it easier to transfer into the B.B.Q grill.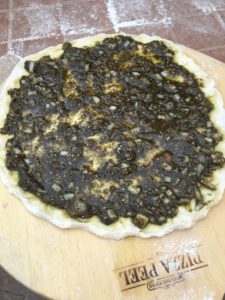 Transferring Zaatar Manouche into the pizza stone.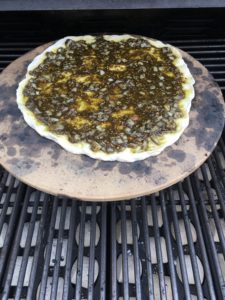 Delicious ready to serve grilled Zaatar Man'oushe with cucumbers, fresh mint and tomatoes. Yummy!