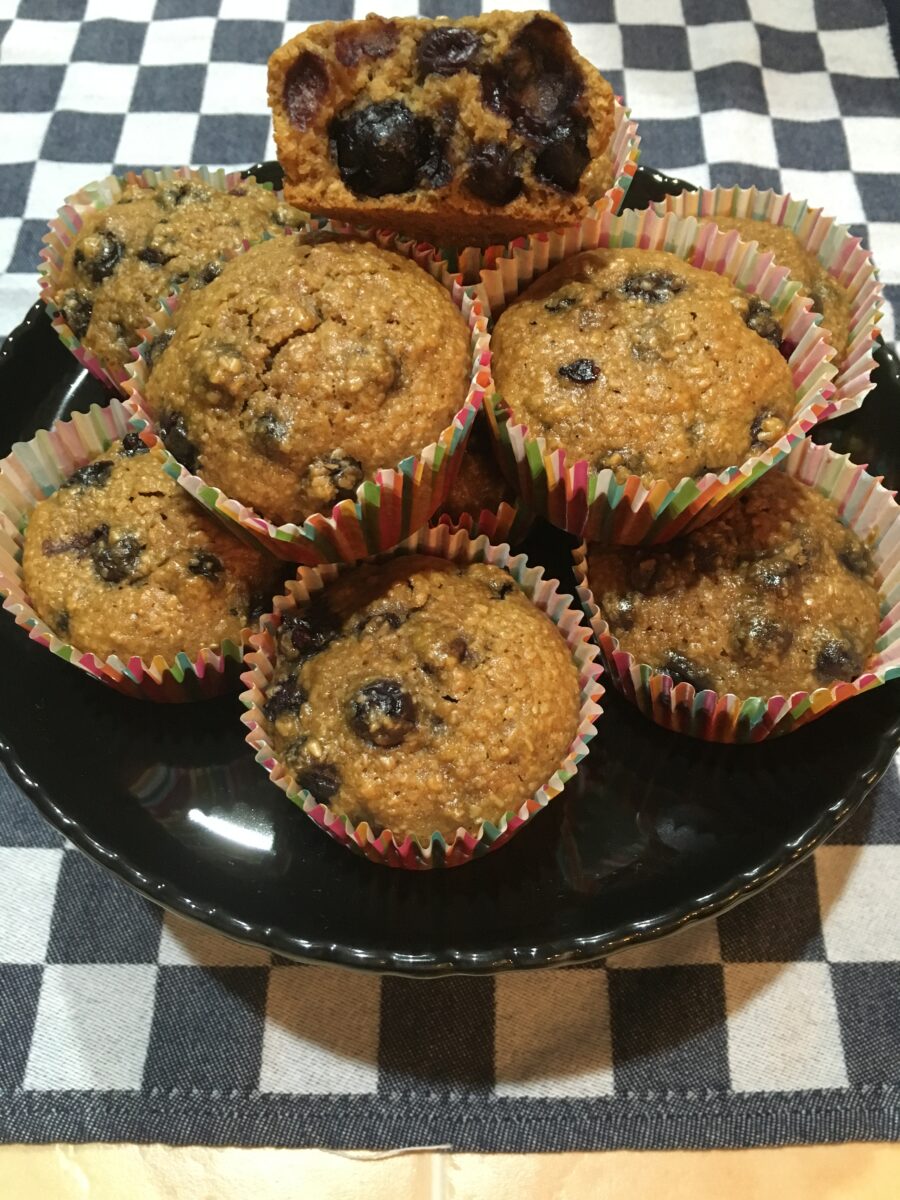 Ingredients
1 1/2 cup coconut flour
1/2  cup oat flour
1 Tablespoon baking powder
1 teaspoon baking soda
1/4 teaspoon salt
1 Tablespoon cinnamon, ground
1 teaspoon nutmeg, ground
1 cup plain yogurt
2 Tablespoon agave nectar
1 Tablespoon vanilla extract
1/2 cup nonfat milk
1 cup dark brown sugar
1 1/2 cup organic frozen blueberries
Preparation
Preheat oven to 350 grades Fahrenheit.
Place your paper liners into your muffin pan or grease them with vegetable oil.
Combine coconut flour, oat flour, cinnamon, nutmeg, baking powder, baking soda, sugar and salt into a large bowl and set aside.
In a medium bowl combine milk, agave nectar, vanilla and yogurt. Mix all ingredients until well combined.
Add wet ingredients to dry ingredients slowly until well combined. Do not over mix. Fold blueberries into your batter.(blueberries can be sprinkle with 1 Tablespoon of flour to avoid them to sink to the bottom of muffin cups).
Fill your 12 muffin cups very close to the top.
Bake muffins for about 25 to 30 minutes until tops are golden or toothpick inserted in the middle comes out clean.
Allow muffins to cool over a wire rack for about 10 to 15 minutes.
Leave muffins at room temperature and enjoy.