A HEALTHY MEAL PLAN, FAST AND EASY SIDE DISHES, SALADS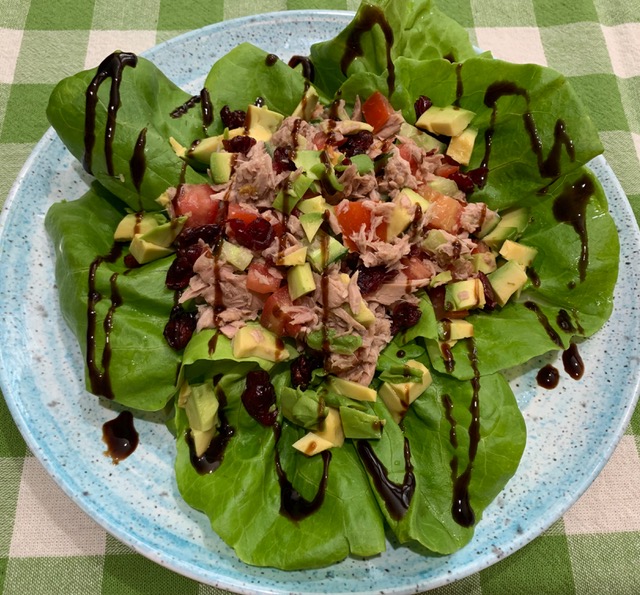 Ingredients
2- 6 ounces solid white tuna canned, in water
2 Roma tomatoes, diced
1/2 avocado, diced
1/4 cup cranberries, dried
2 Tablespoons Extra Virgin Olive oil
4 Tablespoon of fresh lemon juice
zest of a lemon
5-6 Butter Lettuce Leaves, rinsed and dry
2 Tablespoon of Balsamic glaze
Salt and pepper To Taste
Preparation
1. Drain Tuna cans and place into a bowl.
2. Add diced tomatoes, diced avocado. Seasoned with salt and pepper.
3. Drizzle over olive oil and lemon juice. Add zest of a lemon. Combine all ingredients. Add dried cranberries.
4. Rinse butter lettuce and arrange them over a serving plate. Place mixed tuna in middle. Drizzle with balsamic glaze. Wrap and enjoy!