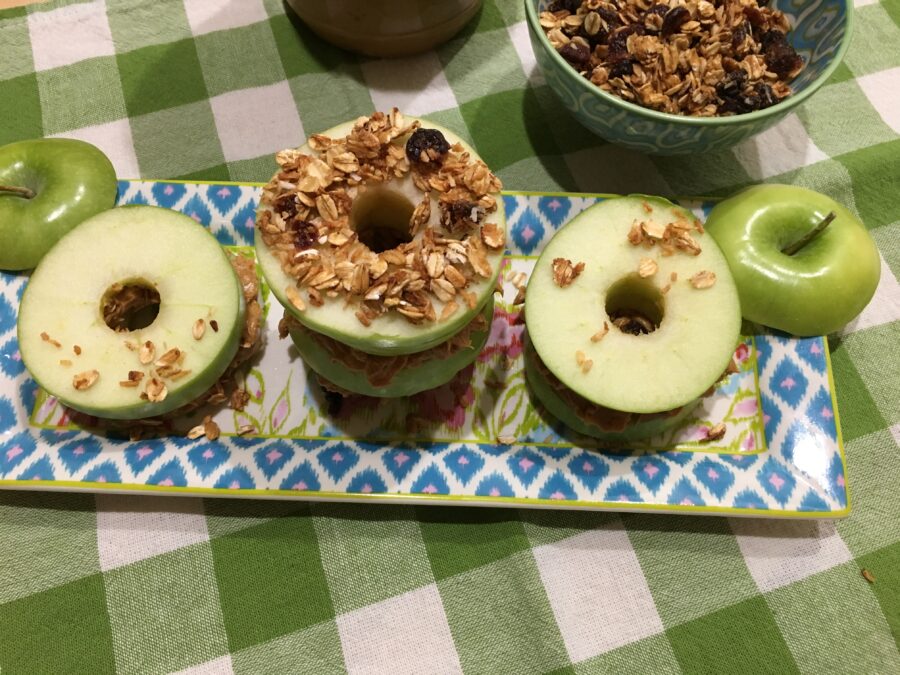 Ingredients
3 Green apples, unpeeled cut into 1/2 inch thick rounds
2 Tablespoons Chunky Peanut Butter
2 Tablespoon oat granola (see my recipe)
Preparation
Cut apple in half using a sharp knife to halve it from top bottom.
Core and cut crosswise apples into 1/2-inch thick rings.
Spread apples with chunky or creamy peanut butter on one slice.
Sprinkle the magic of homemade old fashioned oats over peanut butter. Top it with another ring of apple. Sprinkle with more granola . Enjoy this delicious and healthy sandwich!