A HEALTHY MEAL PLAN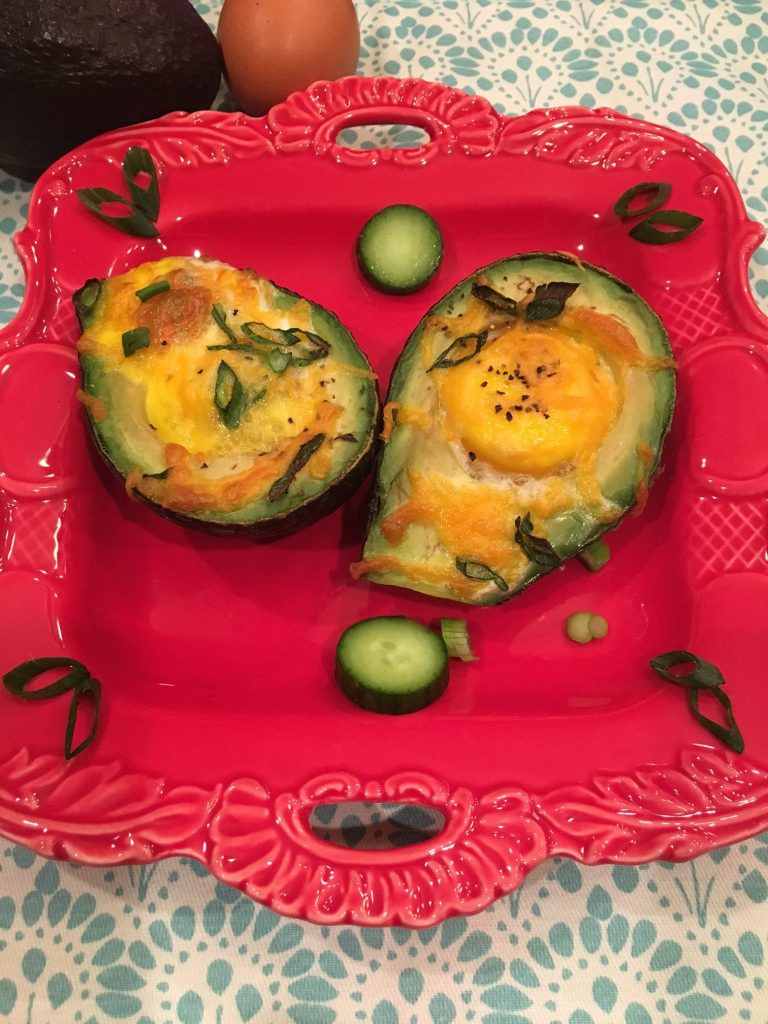 A delicious, healthy and nutritious way to start your day. Easy to make in no time!
Ingredients
1 Avocado, cut in half
2 eggs
2 tablespoons green onions, diced
1/4 cup cheddar cheese, grated
salt, black pepper to taste
Preparation
Preheat oven to 400 degrees Fahrenheit.
Cut avocado in half and remove the pit. Scoop out 1 Tablespoon of avocado flesh of the center to fit egg better into the cavity. Place avocado halves side up over a baking sheet lined with foil paper.
Crack carefully an egg into the center of each half.
Sprinkle with salt and pepper.
Bake for 8 minutes if you like it almost hard boiled doneness.
Remove from oven. Sprinkle with grated cheddar cheese and some green onions. Bake again for 2 minutes for the cheese to melt.
Remove from oven. Transfer to serving plate. Sprinkle rest of fresh green onions. Enjoy with a little drizzle of hot sauce if you desire!