A HEALTHY MEAL PLAN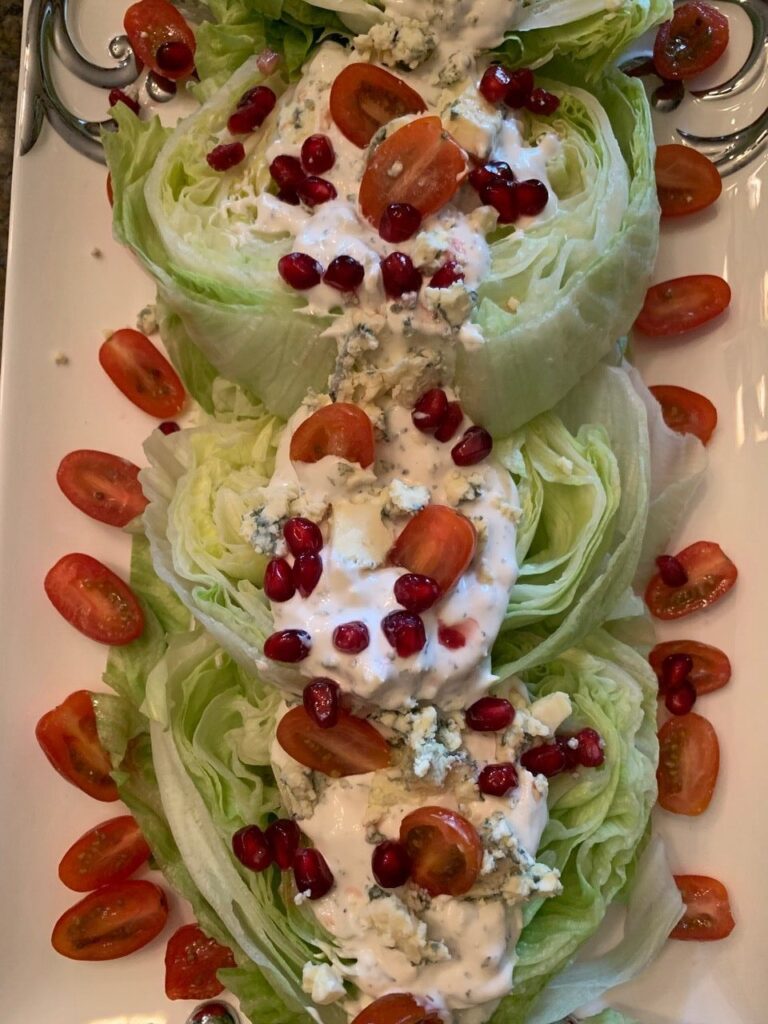 Ingredients
1 head iceberg lettuce (cut into quarters or wedges)
1 pint cherry tomatoes, sliced
pomegranate seeds (optional)
4 ounces crumbled blue cheese + little extra for topping
1 cup Plain Yogurt
2 Tablespoons lemon juice
1 Tablespoon apple cider vinegar
1/2 teaspoon cracked black pepper
1/4 teaspoon salt
1 teaspoon of Worcestershire sauce
Preparation:
In a medium size bowl, combine blue cheese chunks, plain yogurt, lemon juice, apple cider vinegar, and Worcestershire sauce. Whisk well.
Seasoned with salt and pepper. Let dressing to set in refrigerator for an hour or more.
Place iceberg lettuce in a platter. Spoon Blu Cheese dressing over. Sprinkle with more blue cheese crumbles.
Add some cherry tomatoes and pomegranate seeds for a super refreshing and crunchy finish. Enjoy!