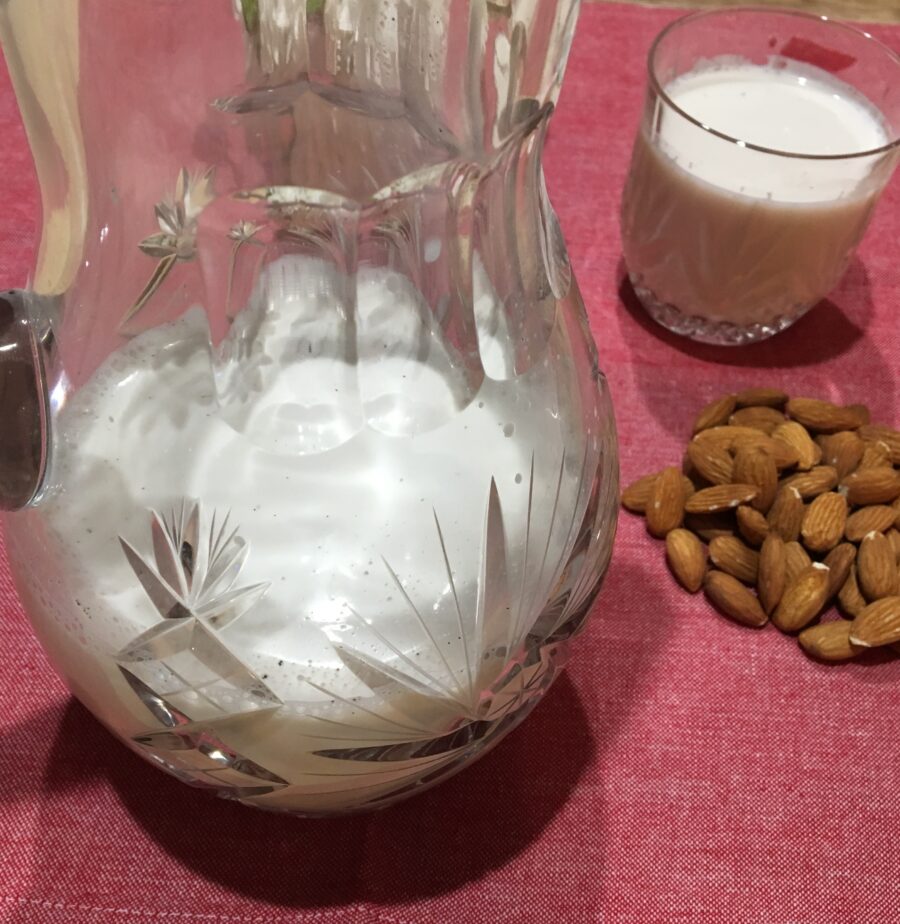 Ingredients (For 3 cups Almond milk)
1 cup Raw Almonds
5 cups of filtered water, for soaking
1/3 teaspoon Sea Salt
1/2 teaspoon cinnamon, ground
1 Tablespoon Organic Raw Honey
1 Vanilla Bean
Preparation
Place raw almonds in a medium bowl and cover with filtered water. Scrape out vanilla bean and add it to the water.
Let almonds soak overnight at room temperature covered with a towel.
Drain almonds from water and rinse. Do not discard this water. Keep it on the side. (use in the next step)
Place almonds, sea salt, ground cinnamon and your flavored vanilla water in a blender and puree mixture well.
Pour almond pureed milk through a cheesecloth-lined sieve over a bowl. Let it drain for about 10 minutes.
Press on the almonds with a wooden spoon to extract all the milk .
Discard all the solids.(almonds peel)
If you prefer a sweetened almond milk, add organic honey and stir well.
Pour into a glass pitcher and refrigerate for about 30 minutes. It can last refrigerated up to 3 or 4 days. Stir before serving. Enjoy!