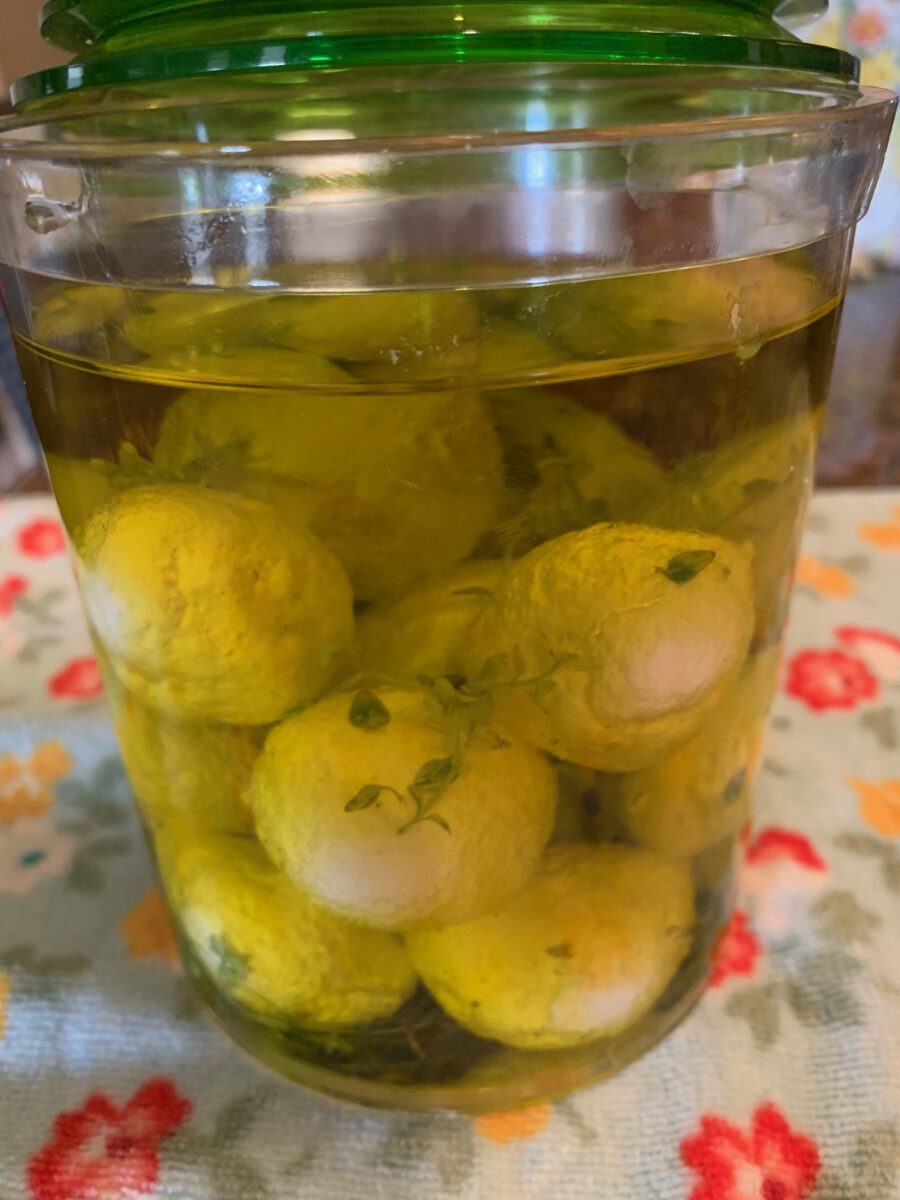 Ingredients
1 (32 ounces) Original Plain Yogurt
1 teaspoon sea salt
3 cups of Extra Virgin Olive Oil
Fresh string of thyme leaves
Preparation
Place the yogurt into a mixing bowl and mix in the salt.
Use a cheesecloth or clean pillowcase to transfer in the plain yogurt.
Set a sieve over a large container. Place the cheese cloth or thin pillowcase bag covering the entire surface of the sieve and sides of pillowcase bag are hanging down to be able to tight it up.
Transfer the whole milk yogurt into the center of cheesecloth or pillowcase bag.5. Grab pillowcase bag and suspend it over the sieve and container.6. Tie up the cheesecloth or pillowcase bag. Place a plate on top of bag with some heavy cans just for weight so the whey can drip completely into the bowl.
7. Set aside in the refrigerator and leave in for three days until yogurt drip   completely through the cheesecloth.
8. The labneh has formed and ready to be made into cheese balls.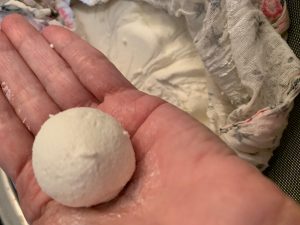 9. Prepare a clean container and pour in some Extra-Virgin Olive oil. Add springs of fresh thyme.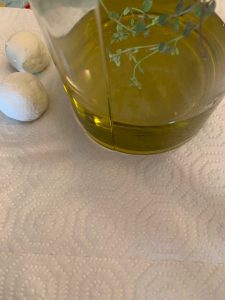 10. Shape labneh into a ball. Place over paper towel so they can release any moisture left.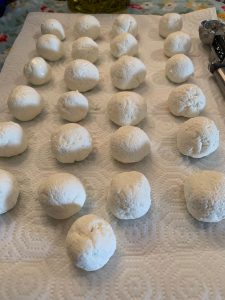 11. Place balls in the bottom of  container. Keep incorporating more gently.  Add rest of extra-virgin olive oil to cover the top of labneh balls.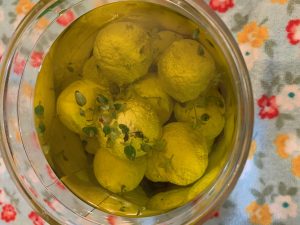 12. Close the lid and place your labneh cheese balls in the fridge. Olive oil will solidify but will last up to 3 months or more.
Note: Labneh cheese balls can also be kept in a cool place outside the fridge. Can  be roll into zaatar or any other spice.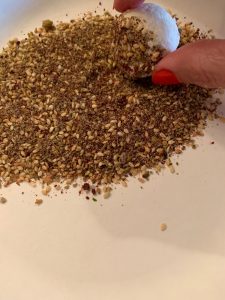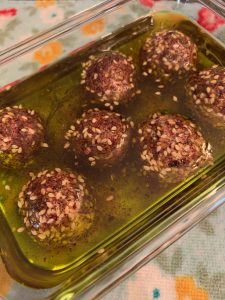 Enjoy! 🙂