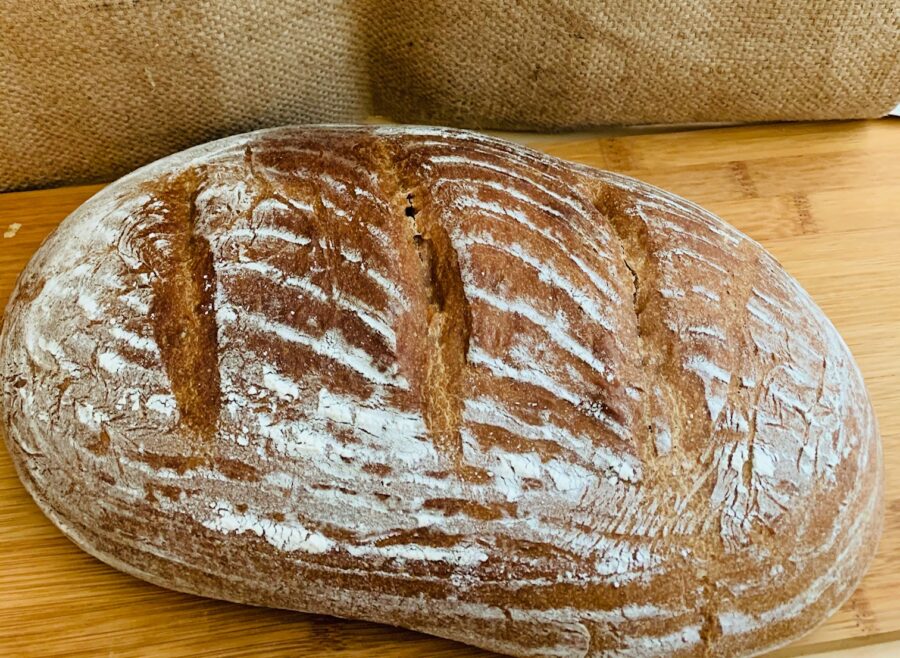 Ingredients
4 1/2 cups of Whole wheat bread flour
1 cup (starter, see my recipe) or 1 Tablespoon of dry instant yeast dissolve into 1/3 cup of warm water + 1 teaspoon sugar
1/4 cup Vegetable oil
1/4 cup honey
1/4 cup molasses
1/4 cup warm milk
1/3 cup cocoa powder
Preparation
Place in your stand mixer, flour, milk and homemade starter(yeast). Mix until combined. 2. Add honey and mix.3. Add molasses.4. Incorporate whole wheat flour and cocoa powder and mix well until dough leaves the sides of the bowl.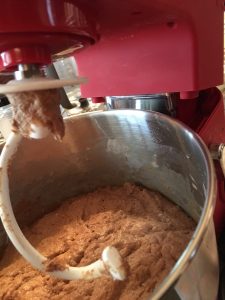 5. Transfer the dough to a lightly flour surface. Knead the dough for about 2 to 3 minutes.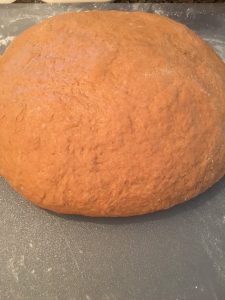 6. Transfer the dough to a lightly greased glass large bowl. Cover with plastic wrap.(oil the bottom of the plastic wrap so dough won't stick to the plastic wrap when rise up).Place it into the warmest spot in your kitchen and let it rise for about 2 hours.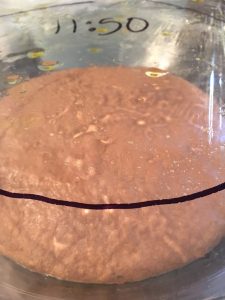 7. Gently knead the dough again over floured surface but do not over knead it. Place the dough into a floured proofing basket to rise again for about 1 to 2 hours. Cover with towel.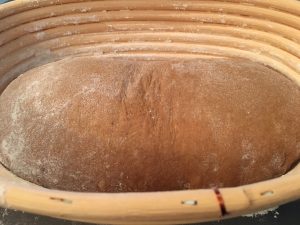 8. Preheat your oven to 450 grades Fahrenheit. Using a pizza stone position it in the middle rack of your oven.
9. Take out hot stone from oven and invert gently the bread over the stone. Score(slash) your bread using a sharp knife or a razor blade. Scoring help create a beautiful loaf of bread to expand and also will inhibits rising with a delicious thin crust.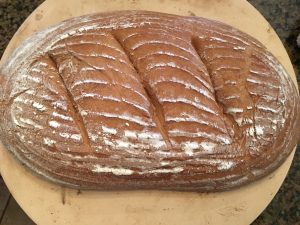 10. Place it into the heated oven and bake for 35 to 40 minutes.
11. Remove bread from oven. Place bread over a rack to cool for about 45 minutes to an hour. Enjoy!